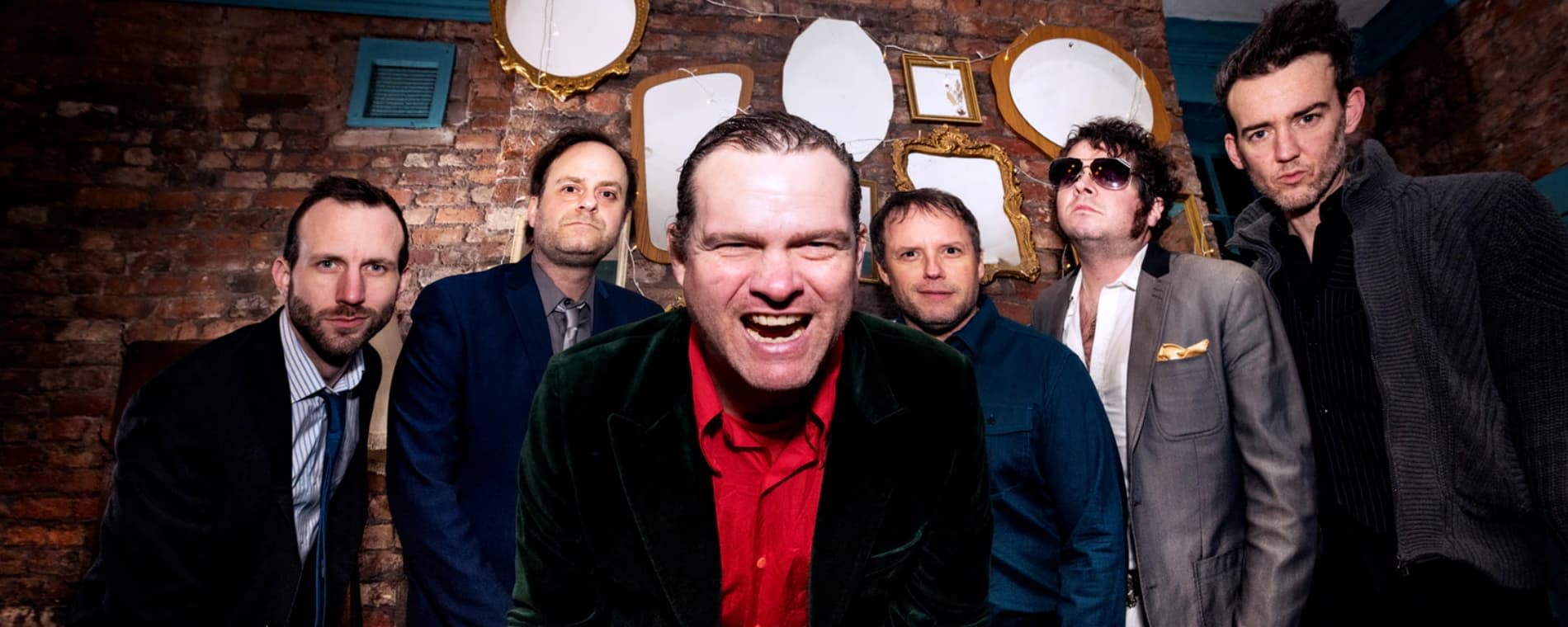 Back to Previous
Electric Six
This event has been postponed and will be moved to its new date once rescheduled.
The dates for this event have already occurred, please check back again for new dates.
NOTE:
Postponed: Here is a listing of our shows that have been, or are being rescheduled. Tickets to all listed events will be honored on the new dates. If a new date is not yet listed, please check back as we will be updated events frequently. - WAVE on Facebook
Electric Six emerged from the same late-'90s/early-2000s Detroit garage-punk scene that produced the White Stripes and the Dirtbombs. They found international success through a relentless touring and recording schedule and an unerring commitment to their over-the-top style, delivering energy and absurdity in equal measure.
With its fourteenth studio album Bride of the Devil, Electric Six examines the concepts of evil and corruption, humanity's various falls from grace, the nine circles of purgatory and of course, the internet itself.
*This event was originally scheduled for 4/4*
Admission:

$12 GA Advance: $15 GA Day of Show

Days:

April 4, 2020

Electric Six <p><strong>NOTE:</strong><br /><em>Postponed: Here is a listing of our shows that have been, or are being rescheduled. Tickets to all listed events will be honored on the new dates. If a new date is not yet listed, please check back as we will be updated events frequently. </em><span>- </span><a title="Notice" href="https://www.facebook.com/WaveICT/posts/628637417695518" rel="nofollow" target="_blank"><strong>WAVE on Facebook</strong></a></p> <p>Electric Six emerged from the same late-'90s/early-2000s Detroit garage-punk scene that produced the White Stripes and the Dirtbombs. They found international success through a relentless touring and recording schedule and an unerring commitment to their over-the-top style, delivering energy and absurdity in equal measure.</p> <p>With its fourteenth studio album Bride of the Devil, Electric Six examines the concepts of evil and corruption, humanity's various falls from grace, the nine circles of purgatory and of course, the internet itself.</p> <p><strong><a title="Get Tickets" href="https://www.eventbrite.com/e/electric-six-at-wave-tickets-90732381997" rel="nofollow" target="_blank">Get Tickets</a></strong></p> <p>*This event was originally scheduled for 4/4*</p> America/Chicago
Back To Previous