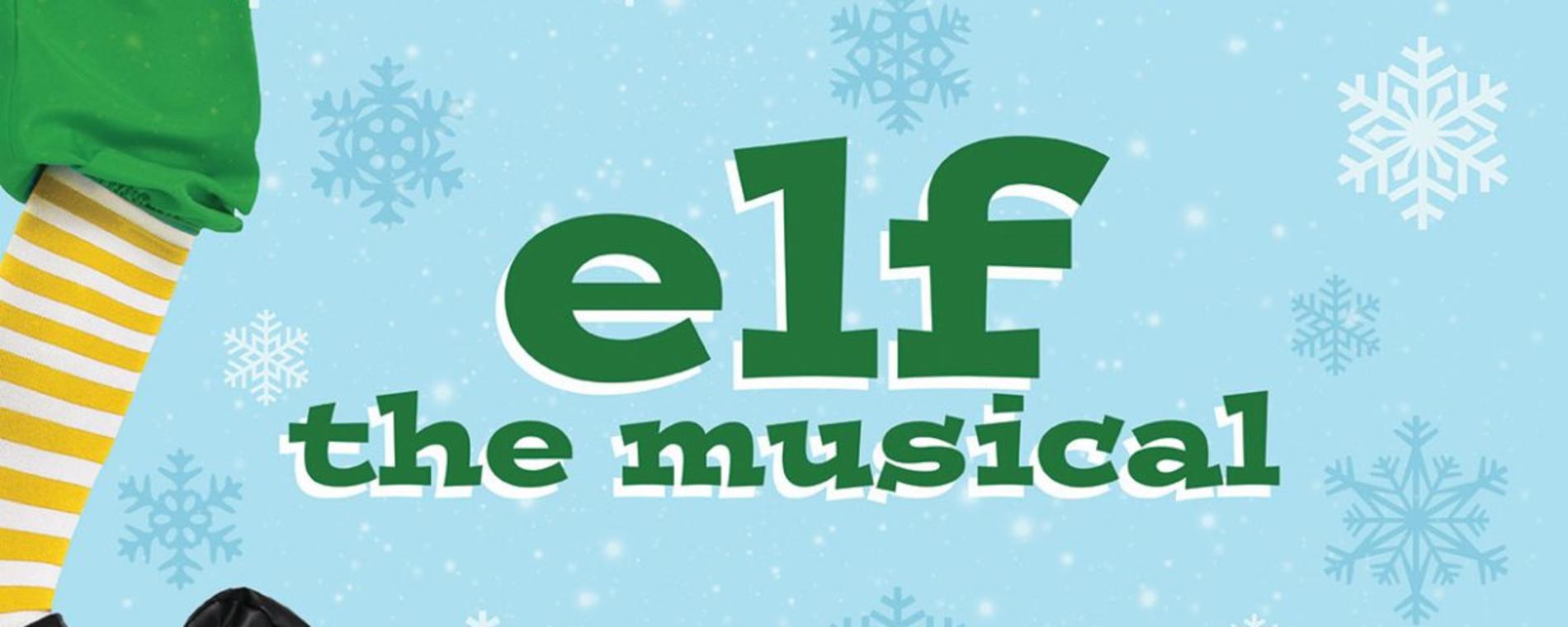 Back to Previous
Elf, The Musical
Thurs-Sat: 8:00 PM | Sun: 2:00 PM, December 9, 2022 | The Forum Theatre Company
Even the biggest Cotton-Headed-Ninny-Muggins will leave the theatre with a warm festive glow!" Buddy, a young orphan, mistakenly crawls into Santa's bag of gifts and is transported to the North Pole. The would-be elf is raised, unaware that he is actually a human until his enormous size and poor toy-making abilities cause him to face the truth. A modern-day holiday classic. Based on the beloved holiday film, this hilarious fish-out-of-water comedy follows Buddy the Elf in his quest to find his true identity.

Book By Thomas Meehan & Bob Martin Music by Mathew Sklar Lyrics by Chad Beguelin

Performance days and times: Every Thursday, Friday and Saturday at 8 p.m. and Sunday at 2 p.m.
Buy Tickets
Recurrence:

Recurring weekly on Sunday, Thursday, Friday, Saturday

Days:

December 1, 2022 - December 18, 2022

>

2022-12-09 2022-12-18 20:00:00 Elf, The Musical <p>Even the biggest Cotton-Headed-Ninny-Muggins will leave the theatre with a warm festive glow!" Buddy, a young orphan, mistakenly crawls into Santa's bag of gifts and is transported to the North Pole. The would-be elf is raised, unaware that he is actually a human until his enormous size and poor toy-making abilities cause him to face the truth. A modern-day holiday classic. Based on the beloved holiday film, this hilarious fish-out-of-water comedy follows Buddy the Elf in his quest to find his true identity.<br><br>Book By Thomas Meehan &amp; Bob Martin Music by Mathew Sklar Lyrics by Chad Beguelin<br><br>Performance days and times: Every Thursday, Friday and Saturday at 8 p.m. and Sunday at 2 p.m.</p> Wilke Center, 330 N. Broadway Wichita, KS America/Chicago
Back To Previous