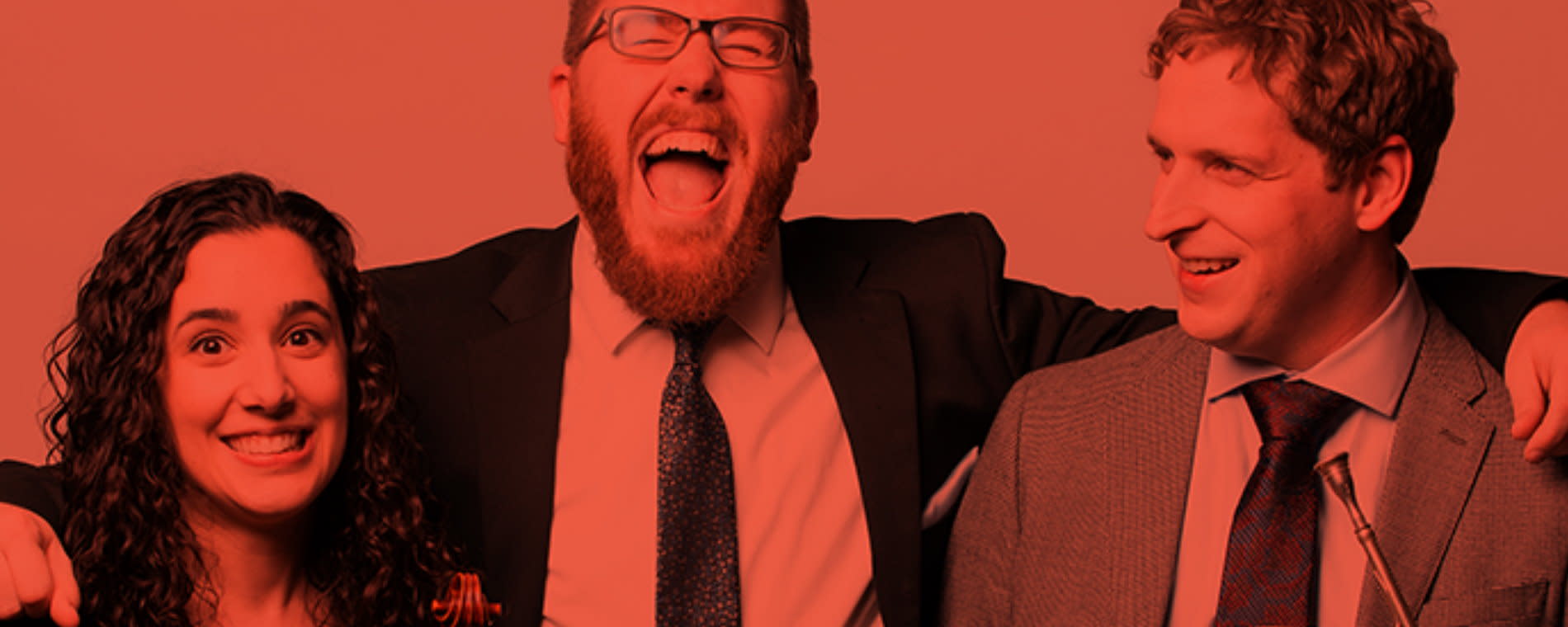 Back to Previous
Fanfares for Uncommon Times
7:30pm November 14, 2020 | Century II Performing Arts & Convention Center
Hosted by Wichita Symphony Orchestra, featuring WSO Strings and the WSO Brass Ensemble.
The Wichita Symphony performs live music in the face of uncommon, unprecedented, bizzare times... Join us for a masked up, socially distanced concert conducted by Mark Laycock and Timothy Shade. WSO Connect Members receive exclusive presale access and discounts.
MICHAEL ABELS Dances from Delights and Dances
SIBELIUS Romance
BRITTEN Simple Symphony
COPLAND Hoe Down
---
JOAN TOWER Fanfare for the Uncommon Woman
JOAN TOWER Second Fanfare for the Uncommon Woman
HENRI TOMASI Fanfares Liturgiques
If you don't feel comfortable joining us in the Concert Hall but still want to enjoy the Wichita Symphony, become a WSO Connect member to enjoy performances from home! This performance will be available for on demand viewing to WSO Connect members for 30 days beginning Friday, November 20.
Admission:

TBD

Days:

November 14, 2020

2020-11-14 2020-11-14 19:30:00 Fanfares for Uncommon Times <p>Hosted by <strong><a title="Wichita Symphony Orchestra" href="https://www.visitwichita.com/listing/wichita-symphony-orchestra/27854/">Wichita Symphony Orchestra</a></strong>, featuring WSO Strings and the WSO Brass Ensemble.</p> <p>The Wichita Symphony performs live music in the face of uncommon, unprecedented, bizzare times... Join us for a masked up, socially distanced concert conducted by Mark Laycock and Timothy Shade. WSO Connect Members receive exclusive presale access and discounts.</p> <p><strong>MICHAEL ABELS</strong> Dances from Delights and Dances<br /><strong>SIBELIUS</strong> Romance<br /><strong>BRITTEN</strong> Simple Symphony<br /><strong>COPLAND</strong> Hoe Down<br />---<br /><strong>JOAN TOWER</strong> Fanfare for the Uncommon Woman<br /><strong>JOAN TOWER</strong> Second Fanfare for the Uncommon Woman<br /><strong>HENRI TOMASI</strong> Fanfares Liturgiques</p> <p><a title="Get Tickets" href="https://wso.secure.force.com/ticket/#/instances/a0F0y000016Es0FEAS" rel="nofollow" target="_blank"><strong>Get Tickets</strong></a></p> <p><em>If you don't feel comfortable joining us in the Concert Hall but still want to enjoy the Wichita Symphony, <a title="Become a Member" href="https://wichitasymphony.org/wsoconnect" rel="nofollow" target="_blank"><strong>become a WSO Connect member</strong></a> to enjoy performances from home! This performance will be available for on demand viewing to WSO Connect members for 30 days beginning Friday, November 20.</em></p> 225 W. Douglas Ave. Wichita, KS America/Chicago
Back To Previous