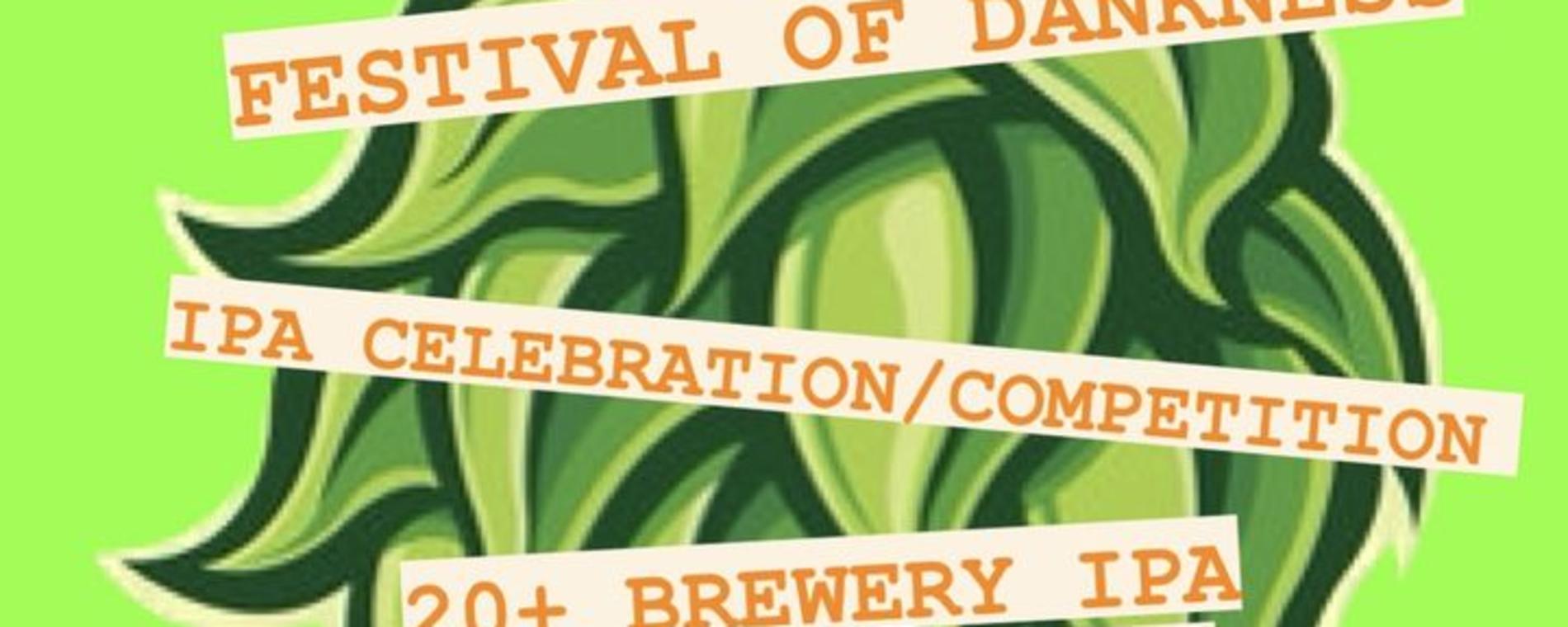 Back to Previous
Festival of Dankness
From: 12:00 PM to 4:00 PM, April 15, 2023 | Wicihita Brewing Company
We're assembling 20+ Brewery friends from across NORTH AMERICA to highlight IPAs! Yes you read that right there will be 20+ IPAs with friends from Key West to Canada and all in between!
Stay Tuned for Brewery lineup announcements. 
This is a competition, and the judges are you! The fan favorite beer will result in us bringing in the winning brewery to Wichita this Fall to brew a full-scale production batch!
In addition to the IPA competition there will be an OPTIONAL coolest glass competition amongst attendees. We know you hop heads have cool glassware that never leaves the house but if deemed the winner by our brewers you will receive free tickets to next years festival! We will have glassware on site if you choose not to BYOG (Bring Your Own Glass)
Buy Tickets
Days:

April 15, 2023

>

2023-04-15 2023-04-15 16:00:00 Festival of Dankness <div class="x11i5rnm xat24cr x1mh8g0r x1vvkbs xtlvy1s">We're assembling 20+ Brewery friends from across NORTH AMERICA to highlight IPAs! Yes you read that right there will be 20+ IPAs with friends from Key West to Canada and all in between!</div> <div class="x11i5rnm xat24cr x1mh8g0r x1vvkbs xtlvy1s"> </div> <div class="x11i5rnm xat24cr x1mh8g0r x1vvkbs xtlvy1s">Stay Tuned for Brewery lineup announcements. </div> <div class="x11i5rnm xat24cr x1mh8g0r x1vvkbs xtlvy1s"> </div> <div class="x11i5rnm xat24cr x1mh8g0r x1vvkbs xtlvy1s">This is a competition, and the judges are you! The fan favorite beer will result in us bringing in the winning brewery to Wichita this Fall to brew a full-scale production batch!</div> <div class="x11i5rnm xat24cr x1mh8g0r x1vvkbs xtlvy1s"> </div> <div class="x11i5rnm xat24cr x1mh8g0r x1vvkbs xtlvy1s">In addition to the IPA competition there will be an OPTIONAL coolest glass competition amongst attendees. We know you hop heads have cool glassware that never leaves the house but if deemed the winner by our brewers you will receive free tickets to next years festival! We will have glassware on site if you choose not to BYOG (Bring Your Own Glass)</div> 727 E. Osie St. Wichita , KS America/Chicago
Back To Previous