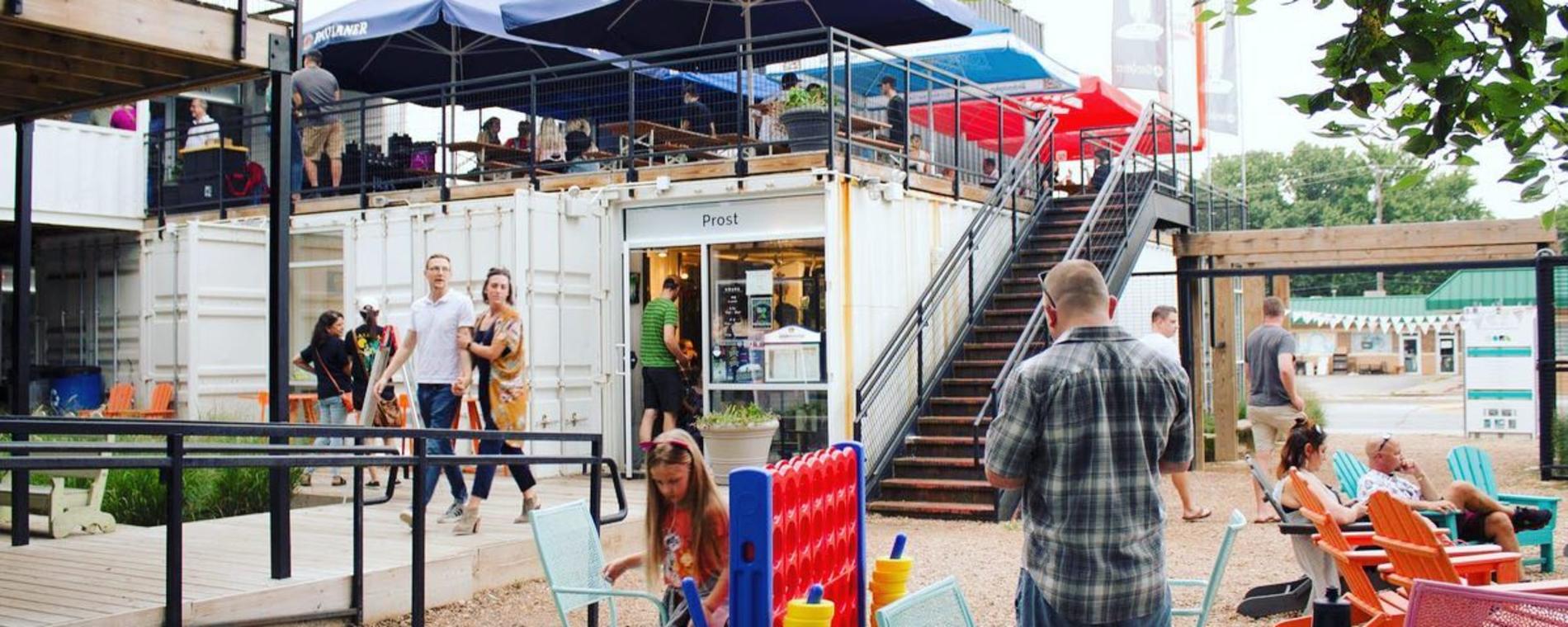 Back to Previous
First Friday Pop Up Market Series at Revolutsia
05:00 PM, October 7, 2022 | Revolutsia
Haute Handmade Markets & Revolutsia has a brand new market series: First Fridays at Revolutsia! Join us #FirstFridays throughout 2022 for a free Pop Up Market from 5 p.m. to 8 p.m. each month!

We can't think of a better place to be on Wichita's #FirstFriday art crawl than the coolest shipping container spot in town! Revolutsia is a growing collection of shops, small businesses and restaurants found at Central & Volutsia. Exclusively, just for these special nights, Haute Handmade Market will pop up with a bunch of your favorite makers featured outside each store front!

Add this stop on your #FirstFriday Art Crawl and shop your favorite makers with a top notch artist line up in a laid back setting with music, food and drinks - both indoors and outdoors!

It's the ultimate stop for #FirstFridayICT! What better reason to come out and support handcrafted businesses by shopping, eating and drinking local!

See artisan line up, more information, RSVP & apply to be a featured maker on the Facebook event page!


Admission:

Free

Recurrence:

Recurring monthly on the 1st Friday

Days:

June 3, 2022 - November 4, 2022

>

2022-10-07 2022-11-04 20:00:00 First Friday Pop Up Market Series at Revolutsia <p>Haute Handmade Markets &amp; Revolutsia has a brand new market series: First Fridays at Revolutsia! Join us #FirstFridays throughout 2022 for a free Pop Up Market from 5 p.m. to 8 p.m. each month!<br><br>We can't think of a better place to be on Wichita's #FirstFriday art crawl than the coolest shipping container spot in town! Revolutsia is a growing collection of shops, small businesses and restaurants found at Central &amp; Volutsia. Exclusively, just for these special nights, Haute Handmade Market will pop up with a bunch of your favorite makers featured outside each store front!<br><br>Add this stop on your #FirstFriday Art Crawl and shop your favorite makers with a top notch artist line up in a laid back setting with music, food and drinks - both indoors and outdoors!<br><br>It's the ultimate stop for #FirstFridayICT! What better reason to come out and support handcrafted businesses by shopping, eating and drinking local!<br><br>See artisan line up, more information, RSVP &amp; apply to be a featured maker on the Facebook event page!<br><br></p> 2721 E. Central Ave. Wichita, KS America/Chicago
Back To Previous