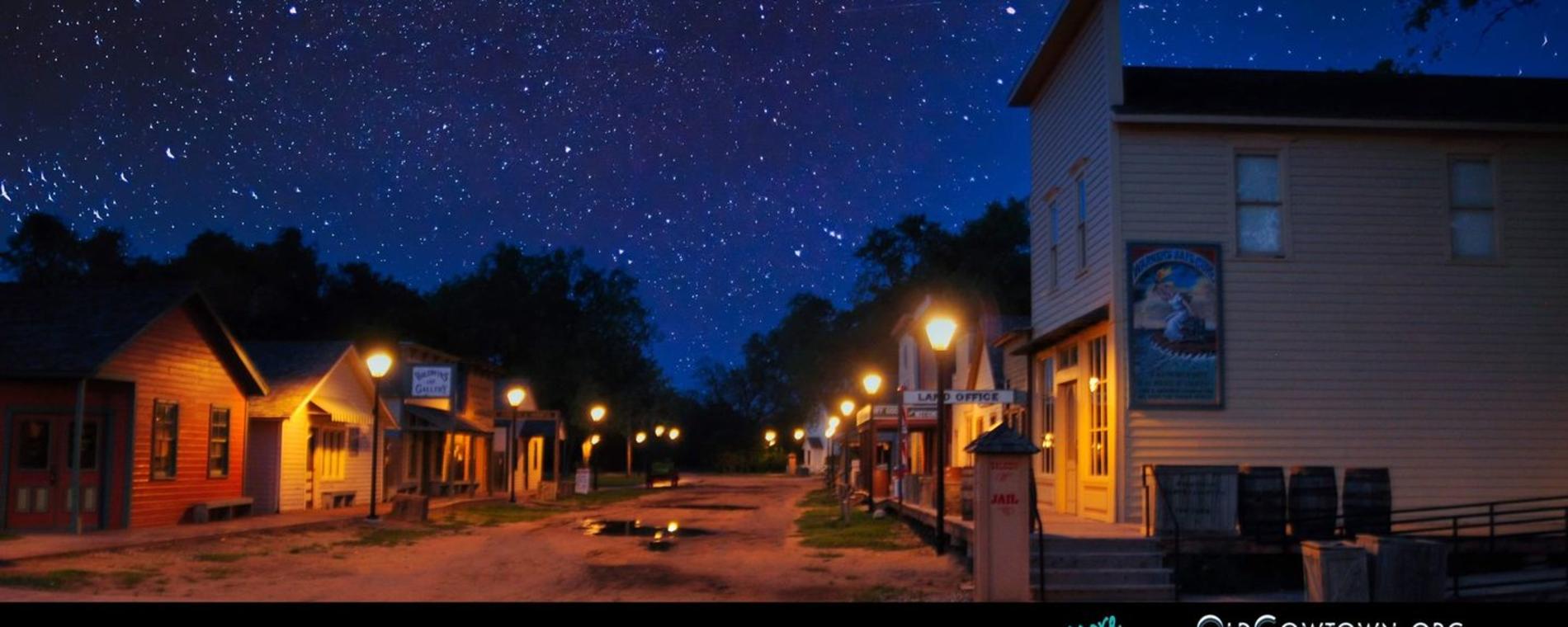 First Fridays Under the Stars!
From: 6:00 PM to 10:00 PM, October 6, 2023 | Old Cowtown Museum
Come out for First Fridays Under the Stars!
We will have live music by Profanity on the depot stage, along with live music by Matthew Brown in the Saloon. We will also have food trucks, drink truck, gunfights, games, mini-melodramas and more! The schedule for each Friday will be posted a couple weeks in advance, so watch our page for updates!
Admission is just $7/person, Cowtown members, military and teachers get in free!
Also, for the first Friday of Riverfest, June 2, your Riverfest button will get you free admission!
Come see us in the Old West, where the past is present! 
Admission:

$7 per person, Cowtown members and military get in free

Recurrence:

Recurring monthly on the 1st Friday

Days:

April 7, 2023 - November 3, 2023

>

2023-10-06 2023-11-03 22:00:00 First Fridays Under the Stars! <p>Come out for First Fridays Under the Stars!</p> <p>We will have live music by Profanity on the depot stage, along with live music by Matthew Brown in the Saloon. We will also have food trucks, drink truck, gunfights, games, mini-melodramas and more! The schedule for each Friday will be posted a couple weeks in advance, so watch our page for updates!<br>Admission is just $7/person, Cowtown members, military and teachers get in free!</p> <p>Also, for the first Friday of Riverfest, June 2, your Riverfest button will get you free admission!</p> <p>Come see us in the Old West, where the past is present! </p> 1865 W. Museum Blvd. Wichita, KS America/Chicago
Back To Previous