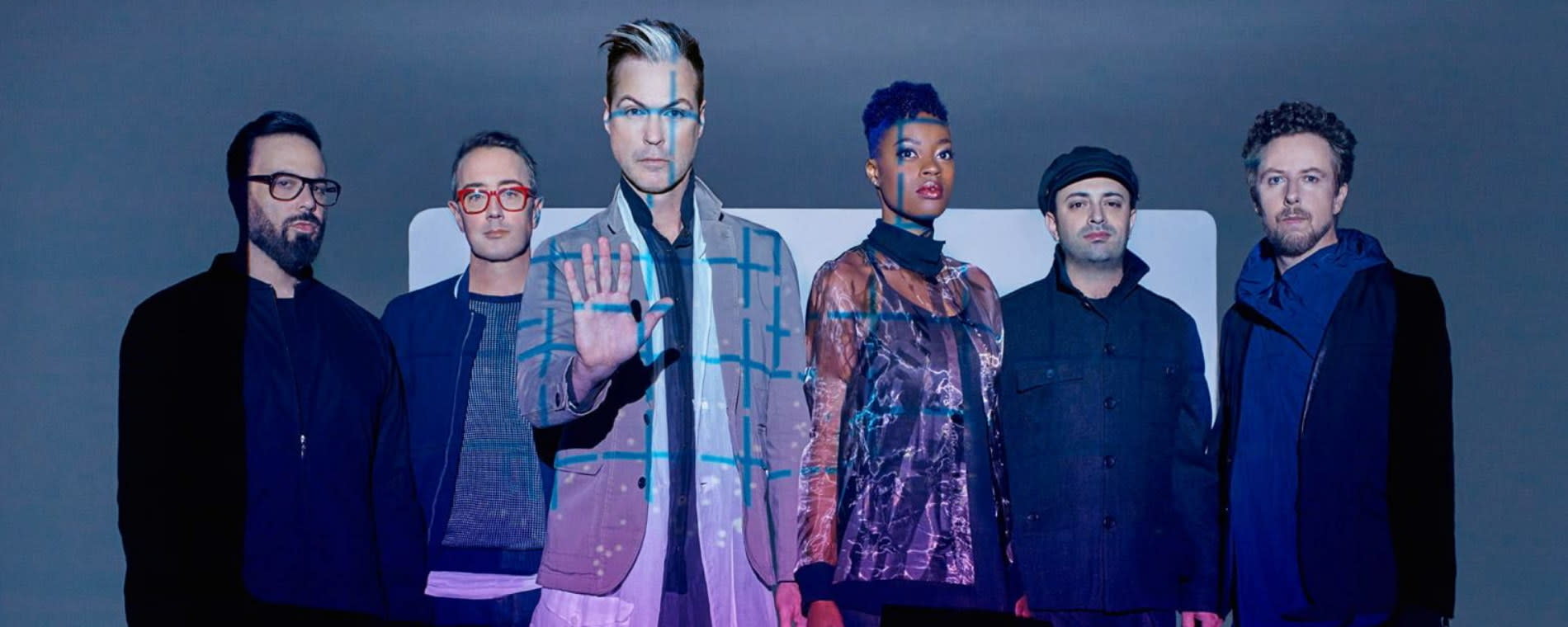 Back to Previous
Fitz and the Tantrums - Wichita Riverfest 2021
Time TBD, October 2, 2021 | Acura Stage
Fidelity Bank presents Los Angeles neo pop and indie soul favorites Fitz and the Tantrums. Their hit, "HandClap" is a classic heard not just on radios and at parties, but at sporting events around the world, and all of their releases have been met with critical acclaim. Catch them at this year's Wichita Riverfest!
The soul rock sound of The Seratones will put the crowd in the mood, along with other warm-up acts Wildermiss, Fox Royale, and Yasmin Nur.
The show is hosted by media partners The Buzz, KEYN and POWER 93.5.
VIP
Enjoy a front-of-house view of the concert with private cash bar and private restrooms: $25 (buy now)
Purchase online via link below or at the WAVE box office, 650 E. 2nd St. (11 a.m. to 5 p.m., Monday-Friday)
All VIP ticket-holders must have a Riverfest button to enter (a button is not included in the VIP ticket.)
Don't miss any of the 2021 Riverfest concerts! 
Admission:

Free with Riverfest button

Get Buttons
Days:

October 2, 2021

2021-10-02 2021-10-02 Fitz and the Tantrums - Wichita Riverfest 2021 <p>Fidelity Bank presents Los Angeles neo pop and indie soul favorites Fitz and the Tantrums. Their hit, "HandClap" is a classic heard not just on radios and at parties, but at sporting events around the world, and all of their releases have been met with critical acclaim. Catch them at this year's <a title="Wichita Riverfest" href="https://www.visitwichita.com/events/annual-events/riverfest/"><strong>Wichita Riverfest</strong></a>!</p> <p>The soul rock sound of The Seratones will put the crowd in the mood, along with other warm-up acts Wildermiss, Fox Royale, and Yasmin Nur.</p> <p>The show is hosted by media partners The Buzz, KEYN and POWER 93.5.</p> <p><span style="text-decoration: underline;"><strong>VIP</strong></span><br />Enjoy a front-of-house view of the concert with private cash bar and private restrooms: $25 (<a title="VIP Tickets" href="https://www.eventbrite.com/e/riverfest-vip-fidelity-bank-presents-fitz-and-the-tantrums-tickets-163895292231" rel="nofollow" target="_blank"><strong>buy now</strong></a>)<br />Purchase online via link below or at the WAVE box office, 650 E. 2nd St. (11 a.m. to 5 p.m., Monday-Friday)</p> <p><em>All VIP ticket-holders must have a Riverfest button to enter (a button is not included in the VIP ticket.)</em></p> <p>Don't miss any of the <a title="Riverfest Concerts" href="https://www.visitwichita.com/events/annual-events/riverfest/riverfest-concerts/"><strong>2021 Riverfest concerts</strong></a>! </p> 225 W. Douglas Ave. Wichita, KS America/Chicago
Back To Previous