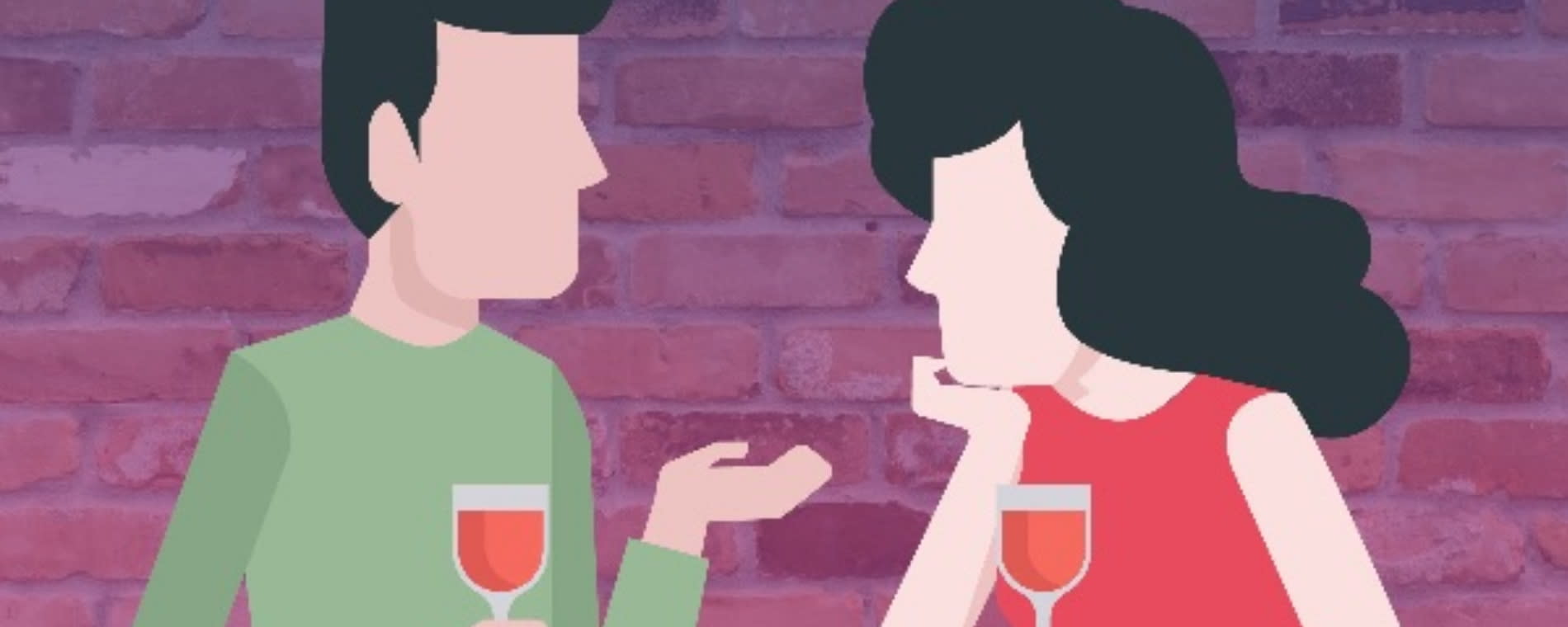 Back to Previous
Five Course Love
Various Times, January 6, 2022 | Roxy's Downtown
The Associated Press called this musical comedy "artfully silly and genuinely funny....hilarious and imaginative." Three actors play fifteen different characters in five different restaurants on the hunt for one true love. The evening begins at Dean's Old-Fashioned All-American Down-Home Bar-B-Que Texas Eats, where a blind date goes charbroiled wrong. Next, at the Trattoria Pericolo, a mob wife has a secret rendezvous behind her husband's back. At Der Schlupfwinkel Speiseplatz, a waiter, a dominatrix and her kept man discover at the same hilarious moment that they are all dating each other. In Ernesto's Cantina, a hill bandit and his rival battle for the hand of the beautiful Rosalinda. And at the Star-Lite Diner, a waitress pines for her true love and gets a little help from Cupid in making her dreams come true.
| | |
| --- | --- |
| Thursdays-Saturdays | 8-10pm |
| Sundays | 2-4pm |
Tickets
Seating is reserved and can only be booked by calling the box office at 316-265-4400. With limited seating due to social distancing measures in place, performances are selling out quickly, so get your tickets today! Seating chart and more info.
Admission:

$30

Get Tickets
Recurrence:

Recurring weekly on Sunday, Thursday, Friday, Saturday

Days:

January 6, 2022 - January 23, 2022

2022-01-06 2022-01-23 Five Course Love <p>The Associated Press called this musical comedy "artfully silly and genuinely funny....hilarious and imaginative." Three actors play fifteen different characters in five different restaurants on the hunt for one true love. The evening begins at Dean's Old-Fashioned All-American Down-Home Bar-B-Que Texas Eats, where a blind date goes charbroiled wrong. Next, at the Trattoria Pericolo, a mob wife has a secret rendezvous behind her husband's back. At Der Schlupfwinkel Speiseplatz, a waiter, a dominatrix and her kept man discover at the same hilarious moment that they are all dating each other. In Ernesto's Cantina, a hill bandit and his rival battle for the hand of the beautiful Rosalinda. And at the Star-Lite Diner, a waitress pines for her true love and gets a little help from Cupid in making her dreams come true.</p> <table style="width: 250px;" border="0" align="center"> <tbody> <tr> <td>Thursdays-Saturdays</td> <td>8-10pm</td> </tr> <tr> <td>Sundays</td> <td>2-4pm</td> </tr> </tbody> </table> <p><strong>Tickets<br /></strong>Seating is reserved and can <strong>only be booked by calling the box office</strong> at 316-265-4400. With limited seating due to social distancing measures in place, performances are selling out quickly, so get your tickets today! <a title="More info" href="https://www.roxysdowntown.com/tickets" rel="nofollow" target="_blank"><strong>Seating chart and more info</strong></a>.</p> 412 1/2 E. Douglas Wichita, KS America/Chicago
Back To Previous