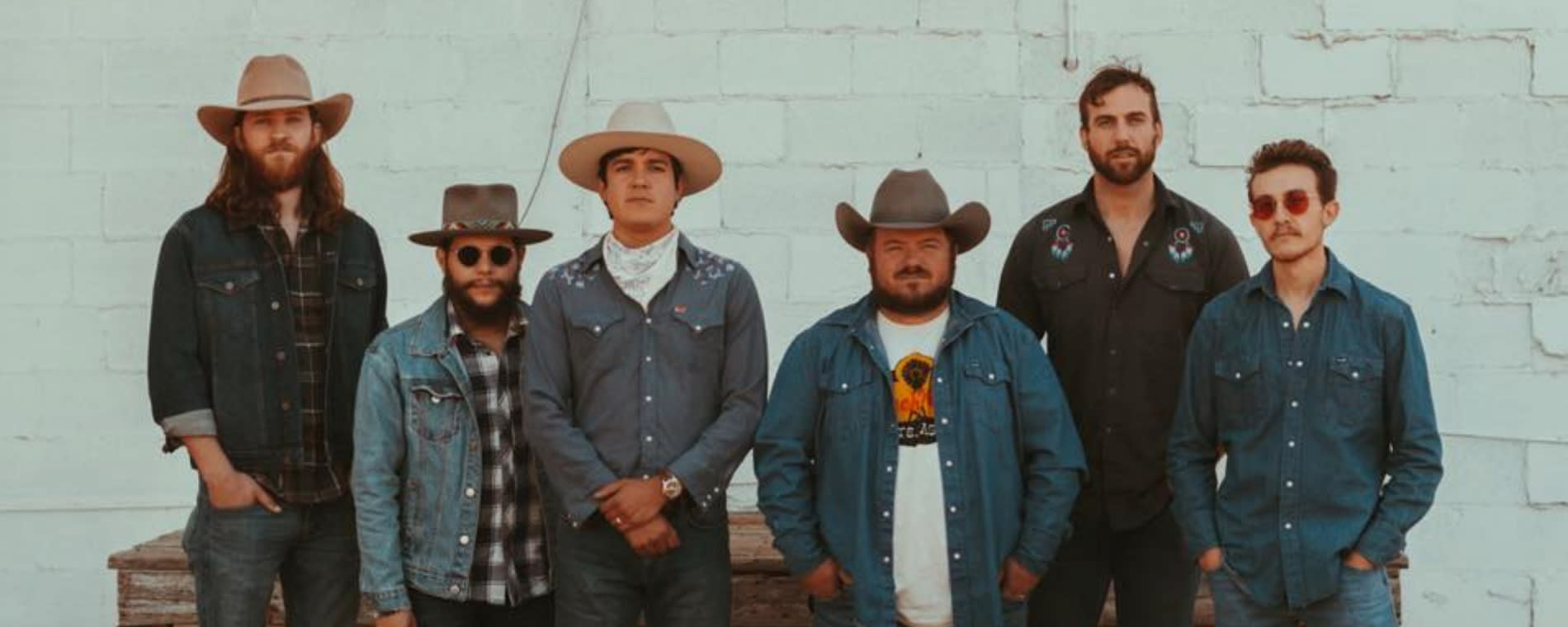 Back to Previous
Flatland Cavalry - Wichita Riverfest 2021
Time TBD, September 30, 2021 | Acura Stage
Flatland Cavalry, a six-piece band hailing from Lubbock, Texas, brings their special blend of country, folk and Americana to the Wichita Riverfest. They've been described as having modern energy and old school heart with a sweet, driving fiddle edge. 
Mountain Deer Revival will also be taking the stage!
A Salute to Military kicks off the evening, as the Goodwill Cajun Food Fest takes place on Kennedy Plaza.
KFDI is the media partner for this show.
VIP
Enjoy a front-of-house view of the concert with private cash bar and private restrooms: $25 (buy now)
Purchase online via link below or at the WAVE box office, 650 E. 2nd St. (11 a.m. to 5 p.m., Monday-Friday)
All VIP ticket-holders must have a Riverfest button to enter (a button is not included in the VIP ticket.)
Don't miss any of the 2021 Riverfest concerts! 
Admission:

Free with Riverfest button

Get Buttons
Days:

September 30, 2021

2021-09-30 2021-09-30 Flatland Cavalry - Wichita Riverfest 2021 <p>Flatland Cavalry, a six-piece band hailing from Lubbock, Texas, brings their special blend of country, folk and Americana to the <a title="Wichita Riverfest" href="https://www.visitwichita.com/events/annual-events/riverfest/"><strong>Wichita Riverfest</strong></a>. They've been described as having modern energy and old school heart with a sweet, driving fiddle edge. </p> <p>Mountain Deer Revival will also be taking the stage!</p> <p>A Salute to Military kicks off the evening, as the Goodwill Cajun Food Fest takes place on Kennedy Plaza.</p> <p>KFDI is the media partner for this show.</p> <p><span style="text-decoration: underline;"><strong>VIP</strong></span><br />Enjoy a front-of-house view of the concert with private cash bar and private restrooms: $25 (<a title="VIP Tickets" href="https://www.eventbrite.com/e/riverfest-vip-flatland-cavalry-tickets-163691265983" rel="nofollow" target="_blank"><strong>buy now</strong></a>)<br />Purchase online via link below or at the WAVE box office, 650 E. 2nd St. (11 a.m. to 5 p.m., Monday-Friday)</p> <p><em>All VIP ticket-holders must have a Riverfest button to enter (a button is not included in the VIP ticket.)</em></p> <p>Don't miss any of the <a title="Riverfest Concerts" href="https://www.visitwichita.com/events/annual-events/riverfest/riverfest-concerts/"><strong>2021 Riverfest concerts</strong></a>! </p> 225 W. Douglas Ave. Wichita, KS America/Chicago
Back To Previous