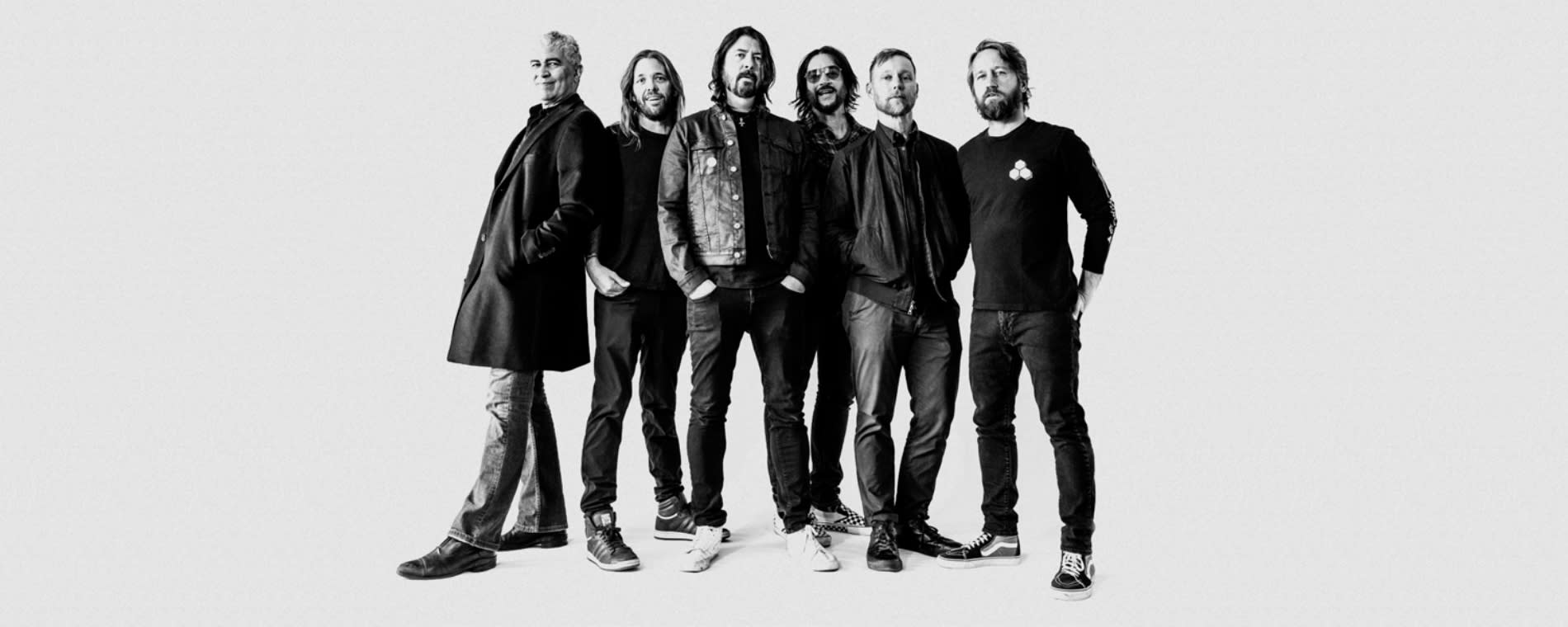 Back to Previous
Foo Fighters - The Van Tour
7:30p October 17, 2020 | INTRUST Bank Arena
This event has been cancelled.
The Foo Fighters are returning to Wichita for their Van Tour and 25th Anniversary Celebration!
Congratulations: You're old! You've been going to see Foo Fighters shows for 25 years now! What better way to celebrate than joining the band in commemorating its silver anniversary in some of the same cities where the first FF shows took place in 1995? Beginning April 12 at the Talking Stick Resort Arena in Phoenix AZ, the Foo Fighters' 2020 Van Tour will do just that, hitting a number of the same spots that Dave Grohl, Nate Mendel and Pat Smear trailblazed in a Dodge van all those years ago—in arenas this time, because aside from many of those clubs on that 1995 trek having since ceased to exist, squeezing a 2020 FF show into the few that are still around would just be too insane… or would it? Stay tuned for the answer to that question. Or answers...
*This event was originally scheduled for 4/18 and rescheduled for 10/17 before being cancelled*
Admission:

Starting at $63

Days:

October 17, 2020

2020-10-17 2020-10-17 19:30:00 Foo Fighters - The Van Tour <p>The Foo Fighters are returning to Wichita for their Van Tour and 25th Anniversary Celebration!</p> <p>Congratulations: You're old! You've been going to see Foo Fighters shows for 25 years now! What better way to celebrate than joining the band in commemorating its silver anniversary in some of the same cities where the first FF shows took place in 1995? Beginning April 12 at the Talking Stick Resort Arena in Phoenix AZ, the Foo Fighters' 2020 Van Tour will do just that, hitting a number of the same spots that Dave Grohl, Nate Mendel and Pat Smear trailblazed in a Dodge van all those years ago—in arenas this time, because aside from many of those clubs on that 1995 trek having since ceased to exist, squeezing a 2020 FF show into the few that are still around would just be too insane… or would it? Stay tuned for the answer to that question. Or answers...</p> <p><a title="Get Tickets" href="https://selectaseat.com/foo-fighters" rel="nofollow" target="_blank"><strong>Get Tickets</strong></a></p> <p>*This event was originally scheduled for 4/18 and rescheduled for 10/17 before being cancelled*</p> 500 E. Waterman Wichita, KS America/Chicago
Back To Previous