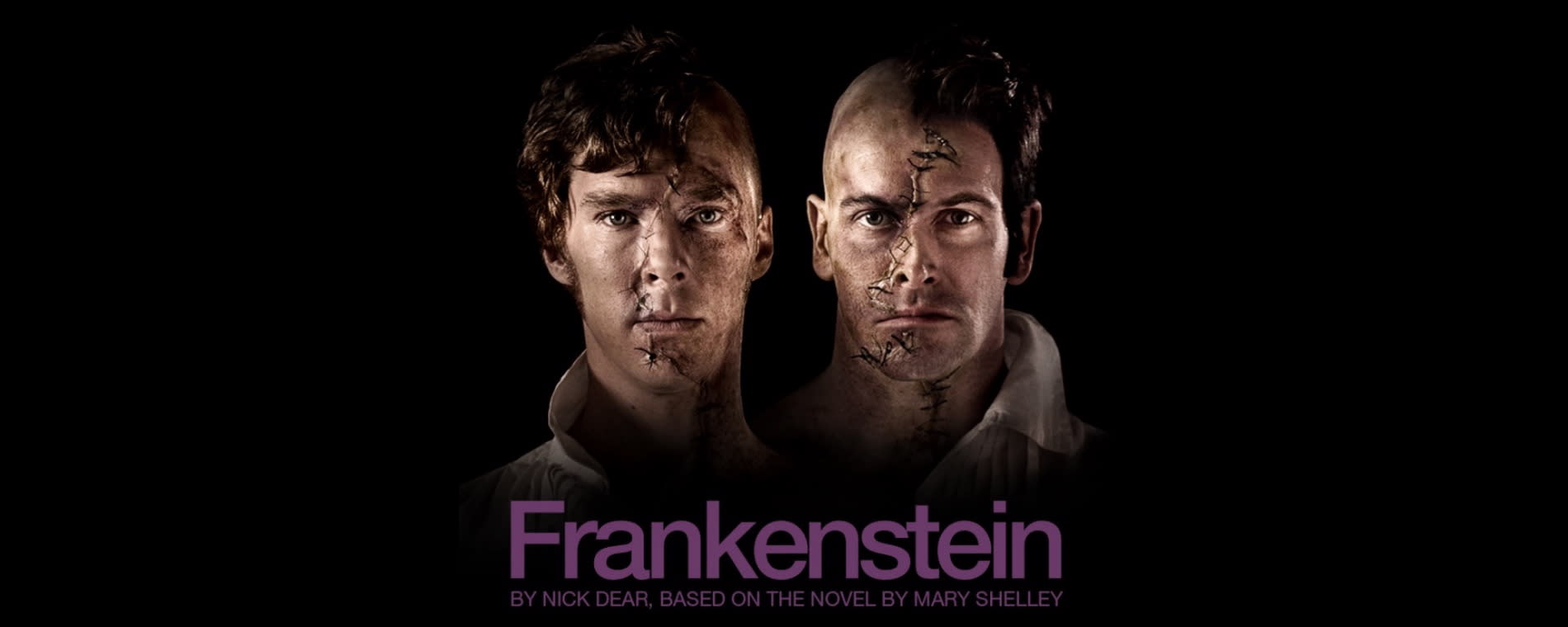 Back to Previous
Frankenstein - National Theatre Live
Various Times, July 12, 2021 | Roxy's Downtown
Directed by Academy Award®-winner Danny Boyle (Trainspotting, Slumdog Millionaire), Frankenstein features Benedict Cumberbatch (Hamlet, BBC's Sherlock) and Jonny Lee Miller (Elementary, Trainspotting) alternating between the roles of Victor Frankenstein and his creation.
Childlike in his innocence but grotesque in form, Frankenstein's bewildered creature is cast out into a hostile universe by his horror-struck maker. Meeting with cruelty wherever he goes, the increasingly desperate and vengeful Creature determines to track down his creator and strike a terrifying deal.
Scientific responsibility, parental neglect, cognitive development and the nature of good and evil, are embedded within this thrilling and deeply disturbing classic tale.
July 12 & 20 - 7:00pm
July 13 & 21 - 2:00pm
Purchase tickets at the link below or call (316) 265-4400.
It all started when Roxy's Downtown was looking for ways to bring live theatre to our audiences during a global pandemic.  We reached out to several different organizations, both nationally and internationally and an alliance was born. We are so happy to be bringing the following performances to you on our state-of-the-art projection system inside Roxy's Downtown.  With state-of-the-art filming techniques, tailored to every play, we bring you each performance as it happens, in all its glory. From close-ups that capture every flicker of emotion, to sweeping wide shots of the stage. There will be thousands of other people all around the world watching along with you. Sharing every gasp, every laugh, every dramatic moment. This is theatre for everyone.
Admission:

$15 GA; $10 Senior/Student/Child

Get Tickets
Days:

7/12/2021, 7/13/2021, 7/20/2021, 7/21/2021

2021-07-12 2021-07-21 Frankenstein - National Theatre Live <p>Directed by Academy Award®-winner Danny Boyle (Trainspotting, Slumdog Millionaire), Frankenstein features Benedict Cumberbatch (Hamlet, BBC's Sherlock) and Jonny Lee Miller (Elementary, Trainspotting) alternating between the roles of Victor Frankenstein and his creation.</p> <p>Childlike in his innocence but grotesque in form, Frankenstein's bewildered creature is cast out into a hostile universe by his horror-struck maker. Meeting with cruelty wherever he goes, the increasingly desperate and vengeful Creature determines to track down his creator and strike a terrifying deal.</p> <p>Scientific responsibility, parental neglect, cognitive development and the nature of good and evil, are embedded within this thrilling and deeply disturbing classic tale.</p> <p>July 12 &amp; 20 - 7:00pm<br />July 13 &amp; 21 - 2:00pm</p> <p>Purchase tickets at the link below or call (316) 265-4400.</p> <p>It all started when Roxy's Downtown was looking for ways to bring live theatre to our audiences during a global pandemic.  We reached out to several different organizations, both nationally and internationally and an alliance was born. We are so happy to be bringing the following performances to you on our state-of-the-art projection system inside Roxy's Downtown.  With state-of-the-art filming techniques, tailored to every play, we bring you each performance as it happens, in all its glory. From close-ups that capture every flicker of emotion, to sweeping wide shots of the stage. There will be thousands of other people all around the world watching along with you. Sharing every gasp, every laugh, every dramatic moment. <em><strong>This is theatre for everyone.</strong></em></p> 412 1/2 E. Douglas Wichita, KS America/Chicago
Back To Previous