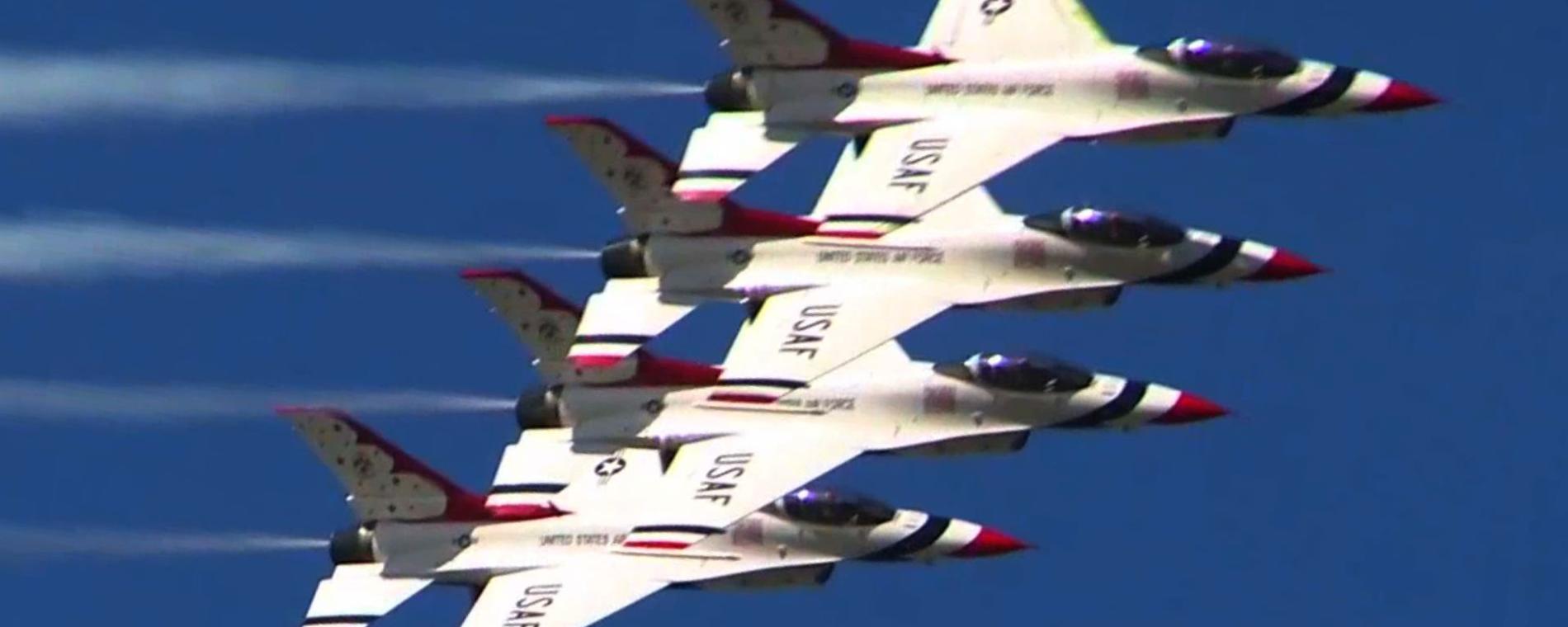 Back to Previous
Frontiers in Flight: McConnell Air Force Base Open House & Air Show
TBD, September 24, 2022 | McConnell Air Force Base
McConnell Air Force Base is opening its gates to the public during the Frontiers in Flight Open House and Airshow, September 24-25, 2022! Come and see how Team McConnell contributes to the Air Capital of the World as the true Home of Air Refueling.

The base will be open to the public and the U.S. Air Force Thunderbirds are scheduled to perform.

Admission is completely FREE to the public!
Families can witness static displays of aircraft parked on the flight line. Walk through and learn about the different types of planes.
Team McConnell's community partners have come together to put on a variety of displays related to the Kansas community, the military and initiatives related to the advancement of education, including Science, Technology, Engineering and Math exhibits.
Admission:

Free

Recurrence:

Recurring daily

Days:

September 24, 2022 - September 25, 2022

2022-09-24 2022-09-25 Frontiers in Flight: McConnell Air Force Base Open House & Air Show <p><span>McConnell Air Force Base is opening its gates to the public during the Frontiers in Flight Open House and Airshow, September 24-25, 2022! Come and see how Team McConnell contributes to the Air Capital of the World as the true Home of Air Refueling.</span><br /><br /><span>The base will be open to the public and the U.S. Air Force Thunderbirds are scheduled to perform.</span><br /><br /><span>Admission is completely FREE to the public!</span></p> <p><span>Families can witness static displays of aircraft parked on the flight line. Walk through and learn about the different types of planes.</span></p> <p><span>Team McConnell's community partners have come together to put on a variety of displays related to the Kansas community, the military and initiatives related to the advancement of education, including Science, Technology, Engineering and Math exhibits.</span></p> <p><span><br /></span></p> 2800 Rock Road Wichita, KS America/Chicago
Back To Previous