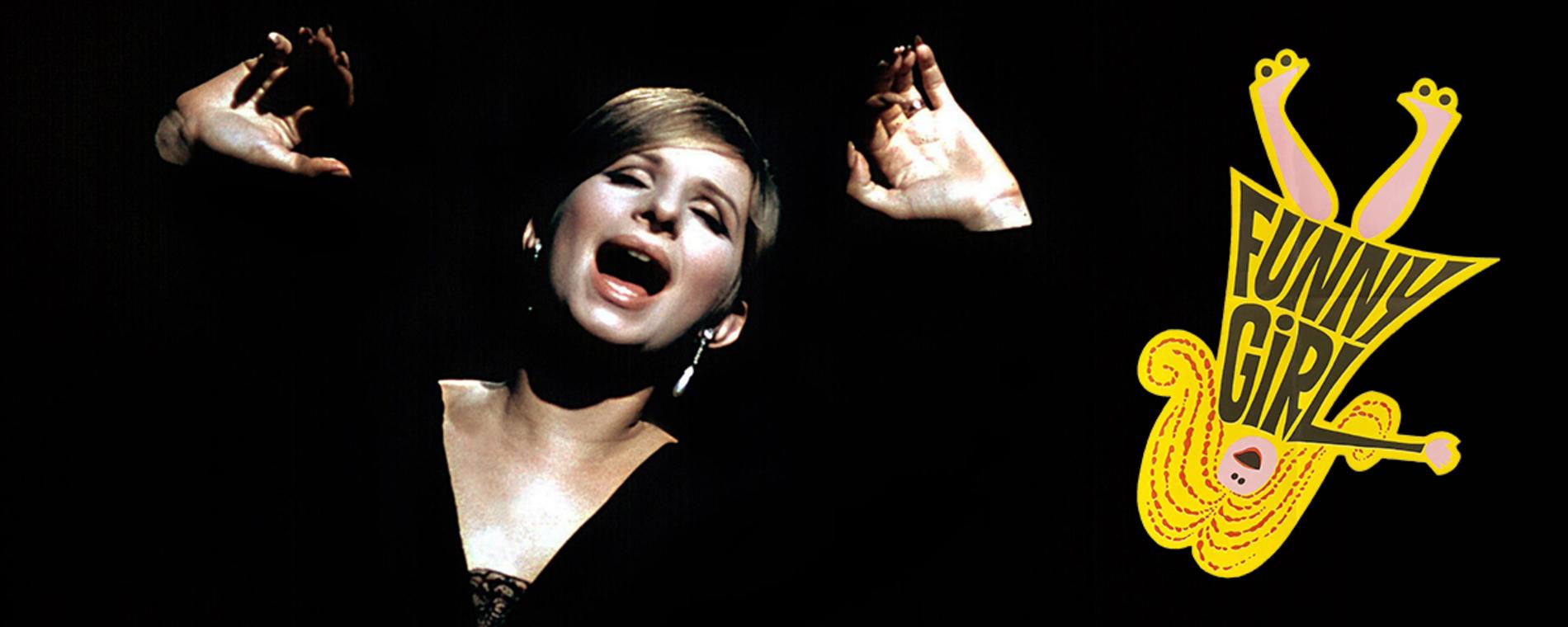 Back to Previous
Funny Girl
Starting: 08:00 PM, June 15, 2023 | Orpheum Theatre
Hello, gorgeous!
Funny Girl is a 1968 American biographical musical comedy-drama film directed by William Wyler and written by Isobel Lennart, adapted from her book for the stage musical of the same title. It is loosely based on the life and career of Broadway and film star and comedienne Fanny Brice and her stormy relationship with entrepreneur and gambler Nicky Arnstein.
Produced by Brice's son-in-law, Ray Stark (and the first film by his company Rastar), with music and lyrics by Jule Styne and Bob Merrill, the film stars Barbra Streisand (in her film debut reprising her Broadway role) as Brice and Omar Sharif as Arnstein, with a supporting cast featuring Kay Medford, Anne Francis, Walter Pidgeon, Lee Allen and Mae Questel.
A major critical and commercial success, Funny Girl became the highest-grossing film of 1968 in the United States and received eight Academy Award nominations. Streisand won Best Actress, tying with Katharine Hepburn (The Lion in Winter). Funny Girl is considered one of the greatest musical films ever made.
In 2016, Funny Girl was deemed "culturally, historically, or aesthetically significant" by the United States Library of Congress, and selected for preservation in the National Film Registry.
Rated G
Admission:

$8

Buy Tickets
Days:

June 15, 2023

>

2023-06-15 2023-06-15 19:00:00 Funny Girl <p><em>Hello, gorgeous!</em></p> <p><em><strong>Funny Girl</strong></em> is a 1968 American biographical musical comedy-drama film directed by William Wyler and written by Isobel Lennart, adapted from her book for the stage musical of the same title. It is loosely based on the life and career of Broadway and film star and comedienne Fanny Brice and her stormy relationship with entrepreneur and gambler Nicky Arnstein.</p> <p>Produced by Brice's son-in-law, Ray Stark (and the first film by his company Rastar), with music and lyrics by Jule Styne and Bob Merrill, the film stars Barbra Streisand (in her film debut reprising her Broadway role) as Brice and Omar Sharif as Arnstein, with a supporting cast featuring Kay Medford, Anne Francis, Walter Pidgeon, Lee Allen and Mae Questel.</p> <p>A major critical and commercial success, <em>Funny Girl</em> became the highest-grossing film of 1968 in the United States and received eight Academy Award nominations. Streisand won Best Actress, tying with Katharine Hepburn (<em>The Lion in Winter</em>). <em>Funny Girl</em> is considered one of the greatest musical films ever made.</p> <p>In 2016, <em>Funny Girl</em> was deemed "culturally, historically, or aesthetically significant" by the United States Library of Congress, and selected for preservation in the National Film Registry.</p> <p><em>Rated G</em></p> 200 N. Broadway St., Ste. 330 Wichita, KS America/Chicago
Back To Previous