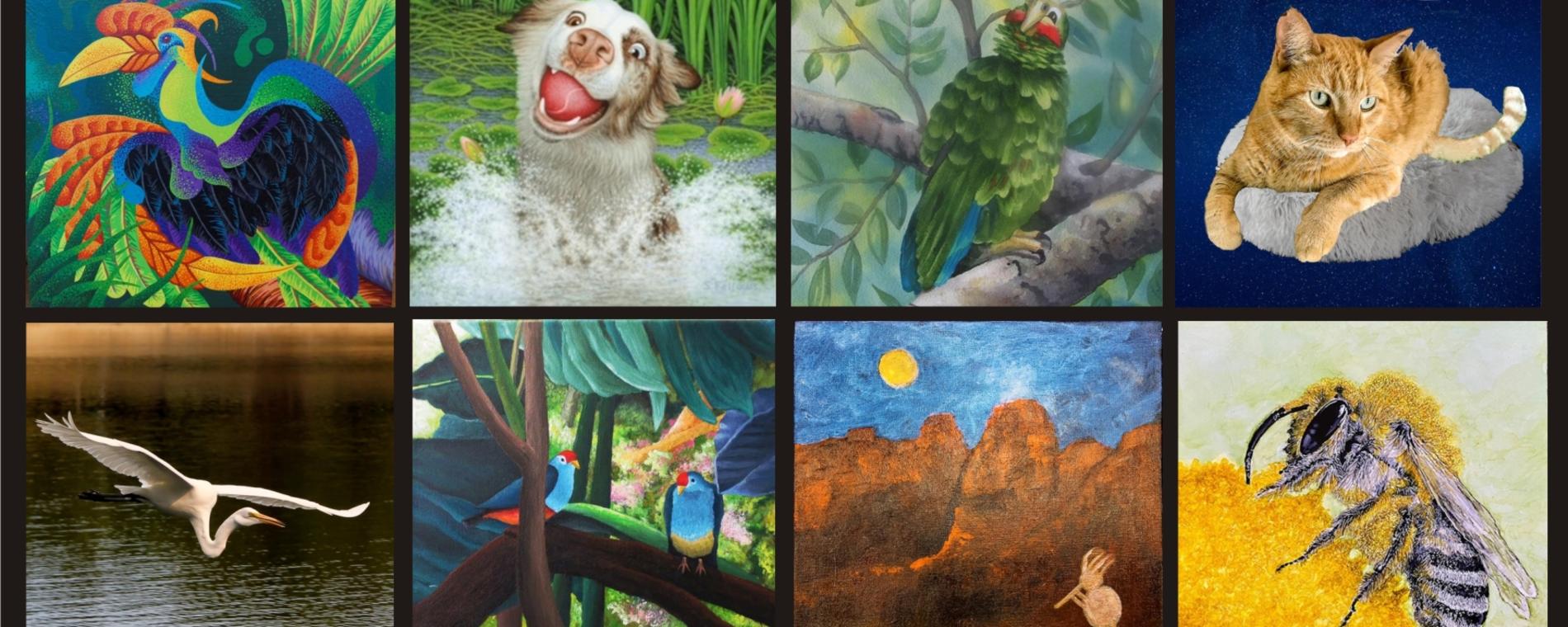 Back to Previous
Gallery 12 Open Exhibition "Creature Feature"
12:00 PM, July 1, 2022 | Gallery XII
A new Open Exhibition for the month of July which will include 30+ local artists. Titled "Creature Feature," each artist will, choosing the art medium of their choice, create an image using a "creature." The format for the exhibition will be limited to 12" x 12".

The opening reception is on First Friday July 1st from noon to 9 pm. The show will be on view till July 28th. Normal Gallery 12 hours are from noon to 6 p.m. Tuesday to Saturday. Gallery 12 a Cooperative Artist gallery established in 1977 and currently has 21 artist members and over 20 consignment artist exhibiting in the gallery.

Gallery 12, as a Fine Arts Gallery, exhibits original art in a wide range of media: paintings, printmaking, photography, drawings, pastels, fiber art, watercolors, sculpture, ceramics, jewelry, glassworks, as well as a diverse range of artistic styles (realism, abstract, impressionism, figurative, landscape, traditional, and contemporary).
Admission:

Free

Days:

July 1, 2022

2022-07-01 2022-07-01 21:00:00 Gallery 12 Open Exhibition "Creature Feature" <p>A new Open Exhibition for the month of July which will include 30+ local artists. Titled "Creature Feature," each artist will, choosing the art medium of their choice, create an image using a "creature." The format for the exhibition will be limited to 12" x 12". <br /><br />The opening reception is on First Friday July 1st from noon to 9 pm. The show will be on view till July 28th. Normal Gallery 12 hours are from noon to 6 p.m. Tuesday to Saturday. Gallery 12 a Cooperative Artist gallery established in 1977 and currently has 21 artist members and over 20 consignment artist exhibiting in the gallery.<br /><br />Gallery 12, as a Fine Arts Gallery, exhibits original art in a wide range of media: paintings, printmaking, photography, drawings, pastels, fiber art, watercolors, sculpture, ceramics, jewelry, glassworks, as well as a diverse range of artistic styles (realism, abstract, impressionism, figurative, landscape, traditional, and contemporary).</p> 412 E. Douglas Ave. Wichita, KS America/Chicago
Back To Previous