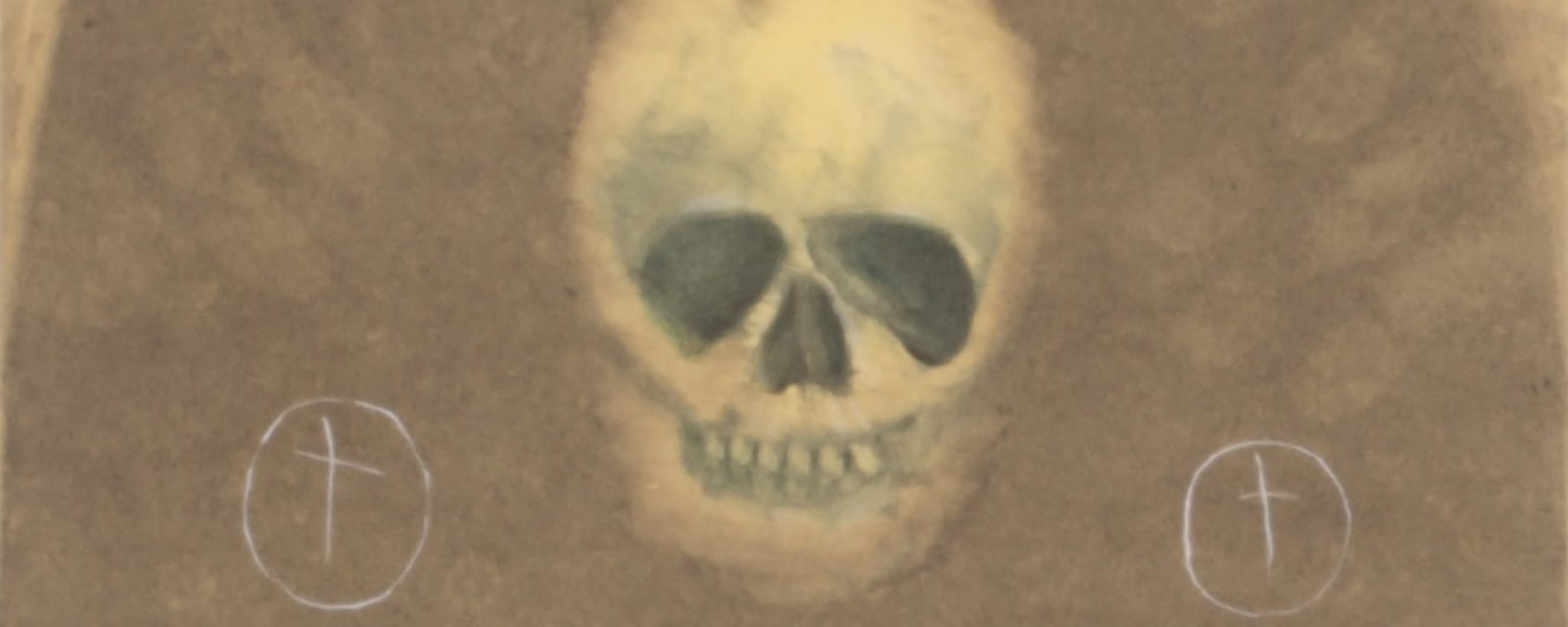 Back to Previous
Ghosts - Renee Stout
Regular Museum Hours, March 8, 2021 | Ulrich Museum of Art-Wichita State University
Renée Stout (b. 1958) is a contemporary American artist whose work is renowned for its potent reflections on African American heritage and the visual culture of the African diaspora. This exhibition highlights her 2012 portfolio Ghosts,which is part of the Ulrich Museum collection. In these haunting prints, Stout explores the ideas and visual language of Haitian Voudou and American Voodoo and Hoodoo. These syncretic religions, which address both the spiritual and physical needs of their practitioners, were first created by enslaved people in the Americas as an amalgam of traditional African beliefs from several different cultures with Christianity and the lived experience of oppression. They are a testament to creativity and resilience in the face of unimaginable adversity, and they remain important cultural touchstones in many Black communities to this day. At the same time, they are often unknown or misunderstood in larger American culture, which itself is haunted by centuries of prejudice and marginalization of Black experiences. In Ghosts, Stout unpacks many layers of haunted history while connecting her viewers to universal concerns—the desire to maintain health, find love, know the future, stave off death, and connect to a spiritual realm—that the belief systems she's interested in address.
Renée Stout's work has been deeply influenced by her decades of research into the art and traditions of both Africa and African diasporas. To honor this influence and help our audiences better understand the connections that Stout's work makes, this exhibition incorporates six objects from the collection of Wichita State University's Lowell D. Holmes Museum of Anthropology. All six objects come from the Yoruba culture of present-day Nigeria, which historically had a great influence on Black diasporic culture in the Americas and whose art is particularly well represented in the Holmes collection. We are pleased to partner with the Holmes Museum and grateful to its director, Rachelle Meinecke, for her collaboration.
Museum Hours
Mondays-Saturdays: 11am-5pm
Sundays, University & Major Holidays: Closed
Photo: Renée Stout, Grinning Ghédé from the portfolio Ghosts, 2012. Monotype. Museum Purchase, Collection of the Ulrich Museum of Art.
Admission:

Free

Recurrence:

Recurring weekly on Monday, Tuesday, Wednesday, Thursday, Friday, Saturday

Days:

January 21, 2021 - May 8, 2021

2021-03-08 2021-05-08 17:00:00 Ghosts - Renee Stout <p>Renée Stout (b. 1958) is a contemporary American artist whose work is renowned for its potent reflections on African American heritage and the visual culture of the African diaspora. This exhibition highlights her 2012 portfolio Ghosts,which is part of the Ulrich Museum collection. In these haunting prints, Stout explores the ideas and visual language of Haitian Voudou and American Voodoo and Hoodoo. These syncretic religions, which address both the spiritual and physical needs of their practitioners, were first created by enslaved people in the Americas as an amalgam of traditional African beliefs from several different cultures with Christianity and the lived experience of oppression. They are a testament to creativity and resilience in the face of unimaginable adversity, and they remain important cultural touchstones in many Black communities to this day. At the same time, they are often unknown or misunderstood in larger American culture, which itself is haunted by centuries of prejudice and marginalization of Black experiences. In Ghosts, Stout unpacks many layers of haunted history while connecting her viewers to universal concerns—the desire to maintain health, find love, know the future, stave off death, and connect to a spiritual realm—that the belief systems she's interested in address.</p> <p>Renée Stout's work has been deeply influenced by her decades of research into the art and traditions of both Africa and African diasporas. To honor this influence and help our audiences better understand the connections that Stout's work makes, this exhibition incorporates six objects from the collection of Wichita State University's Lowell D. Holmes Museum of Anthropology. All six objects come from the Yoruba culture of present-day Nigeria, which historically had a great influence on Black diasporic culture in the Americas and whose art is particularly well represented in the Holmes collection. We are pleased to partner with the Holmes Museum and grateful to its director, Rachelle Meinecke, for her collaboration.</p> <p><span style="text-decoration: underline;">Museum Hours</span><br />Mondays-Saturdays: 11am-5pm<br />Sundays, University &amp; Major Holidays: Closed</p> <p><em>Photo: Renée Stout, Grinning Ghédé from the portfolio Ghosts, 2012. Monotype. Museum Purchase, Collection of the Ulrich Museum of Art.</em></p> 1845 N. Fairmount Wichita, KS America/Chicago
Back To Previous