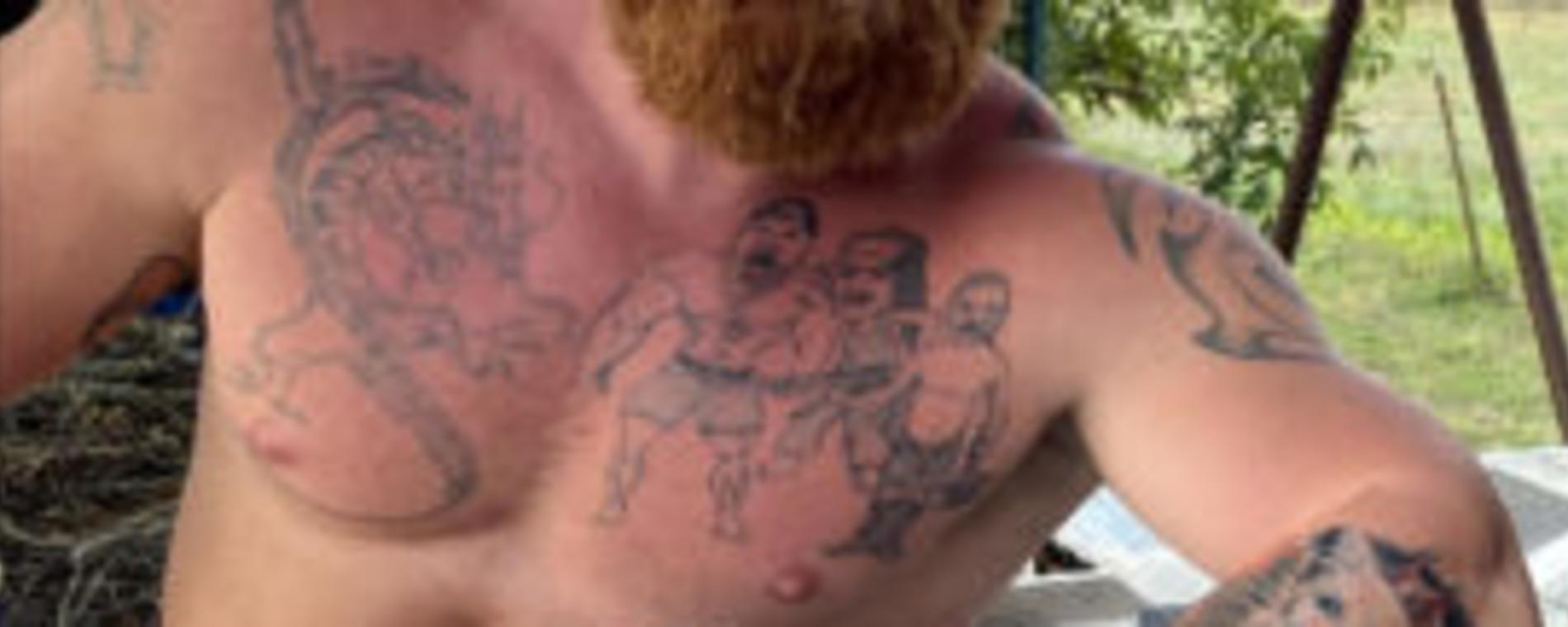 Back to Previous
Ginger Billy
Starting: 8:00 PM, April 20, 2023 | TempleLive Wichita
ROMPERS, GNATS, AND SWAMPY, HOT SUMMER DAYS – THESE ARE JUST A FEW THINGS THAT GINGER BILLY FEELS STRONGLY ABOUT.
 Shirtless and tattooed, the Ginger Billy gives viewers a humorous look into life in rural Upstate South Carolina. And he's doing it all on his own.
He lives between Union and Lockhart, South Carolina, with his wife and family. For years, he says, he was a respiratory therapist. But one day, after the retirement of Dale Earnheart, Jr., he thought maybe he'd make a video.
Admission:

$25-$50

Buy Tickets
Days:

April 20, 2023

>

2023-04-20 2023-04-20 20:00:00 Ginger Billy <h4 class="subheading">ROMPERS, GNATS, AND SWAMPY, HOT SUMMER DAYS &#8211; THESE ARE JUST A FEW THINGS THAT GINGER BILLY FEELS STRONGLY ABOUT.</h4> <div class="description"> <p> Shirtless and tattooed, the Ginger Billy gives viewers a humorous look into life in rural Upstate South Carolina. And he's doing it all on his own.</p> <p>He lives between Union and Lockhart, South Carolina, with his wife and family. For years, he says, he was a respiratory therapist. But one day, after the retirement of Dale Earnheart, Jr., he thought maybe he'd make a video.</p> </div> 332 E. First St. N. Wichita, KS America/Chicago
Back To Previous