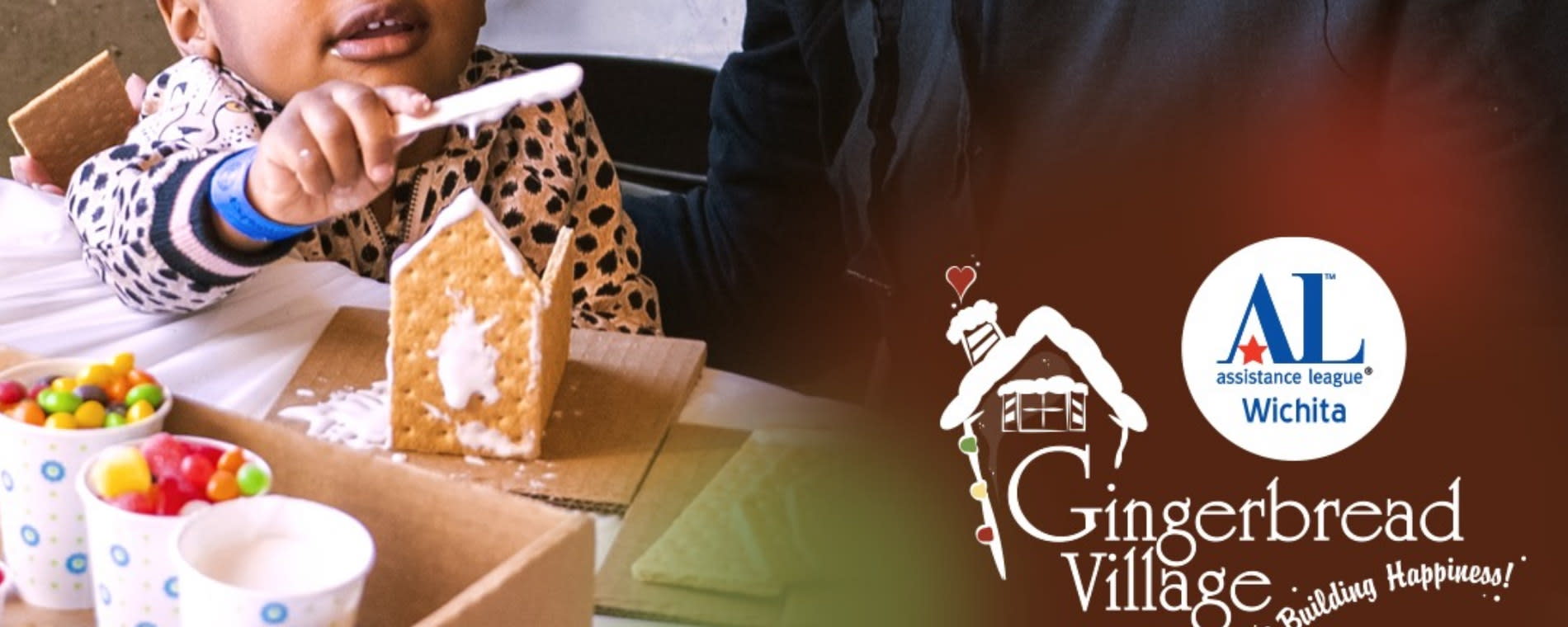 Back to Previous
Gingerbread Village
10:00am, November 13, 2021 | Exploration Place
What if you could live in a house made of gingerbread and candy? How would you decorate it? What candy and colors would you include? Gingerbread Village is your opportunity to bring your vision to life!
Many families make Gingerbread Village an annual tradition. Not only do you have a chance to build your own gingerbread house that you get to take home with you, but you can visit all of the exhibits that Exploration Place has to offer. This makes a wonderful memory that the children in your life will remember long after the last piece of candy has been plucked off of the roof tops of your gingerbread creations.
Saturday - 10am-6pm
Sunday - 10am-5pm
Tickets at the door: (admission includes a gingerbread house kit and entrance to all Exploration Place exhibits)
Adults: $11.50
Seniors: $10.00
Children: $8.00
EP Members: $5.00
*NEW for 2021*
For those who would prefer to construct your gingerbread marvel at home, we will be offering curbside pick up for take home kits. Each kit will also include a ticket to return to Exploration Place for a future visit.
Presented in partnership with the Assistance League of Wichita
Admission:

$5.00-$11.50

Recurrence:

Recurring daily

Days:

November 13, 2021 - November 14, 2021

2021-11-13 2021-11-14 10:00:00 Gingerbread Village <p>What if you could live in a house made of gingerbread and candy? How would you decorate it? What candy and colors would you include? Gingerbread Village is your opportunity to bring your vision to life!</p> <p>Many families make Gingerbread Village an annual tradition. Not only do you have a chance to build your own gingerbread house that you get to take home with you, but you can visit all of the exhibits that Exploration Place has to offer. This makes a wonderful memory that the children in your life will remember long after the last piece of candy has been plucked off of the roof tops of your gingerbread creations.</p> <p>Saturday - 10am-6pm<br />Sunday - 10am-5pm</p> <p>Tickets at the door: (admission includes a gingerbread house kit and entrance to all Exploration Place exhibits)<br />Adults: $11.50<br />Seniors: $10.00<br />Children: $8.00<br />EP Members: $5.00</p> <p>*NEW for 2021*<br />For those who would prefer to construct your gingerbread marvel at home, we will be offering curbside pick up for take home kits. Each kit will also include a ticket to return to Exploration Place for a future visit.</p> <p>Presented in partnership with the Assistance League of Wichita</p> 300 N McLean Blvd. Wichita, KS America/Chicago
Back To Previous