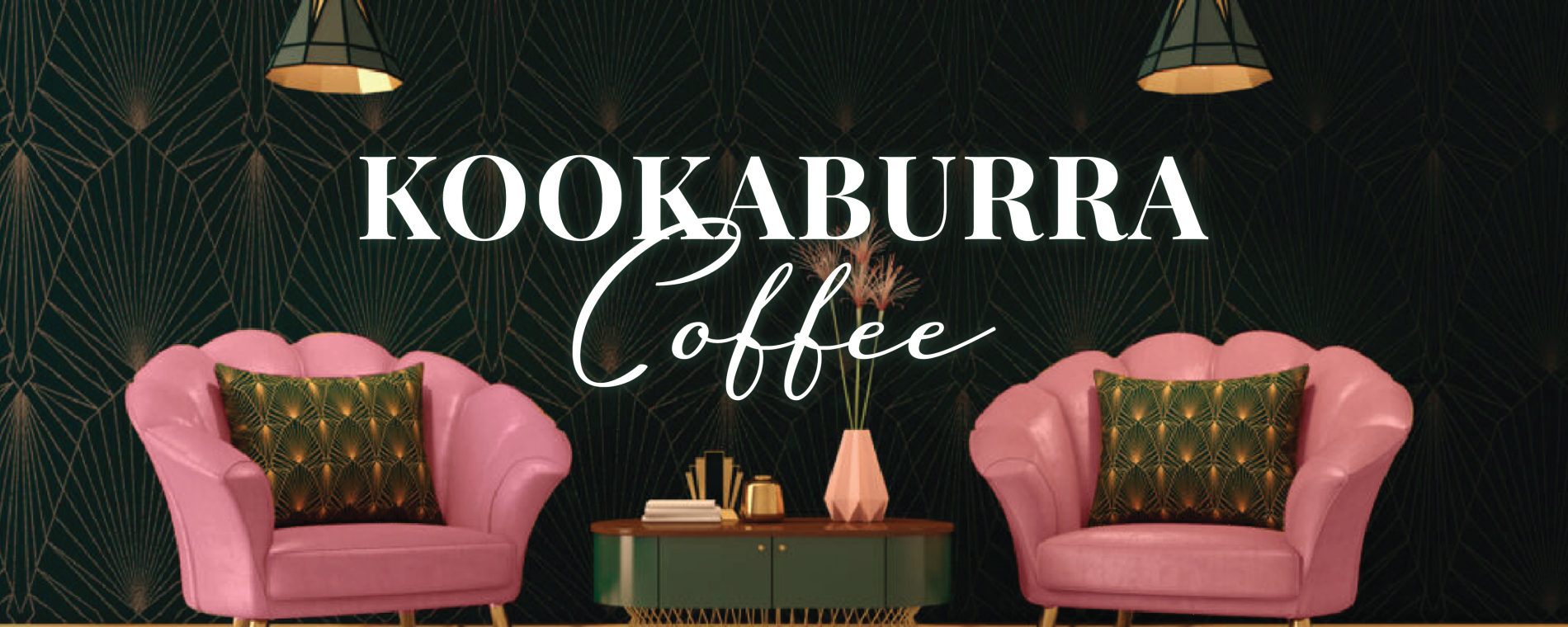 Back to Previous
Grand Reveal Party at Kookaburra Coffee
11am-3pm, April 17, 2021 | Kookaburra Coffee
Kookaburra Coffee is excited to introduce their newly transformed cafe space and brand to the community! The Art Deco-inspired cafe is designed to entice you into indulging yourself in a one-of-a-kind experience.
You can sink into a velvety plush piece of furniture while sipping a fancy beverage and snap photos to share in front of the instagram wall. Bring friends and the family to enjoy the new food menu, featuring locally-sourced and made-from-scratch breakfast, lunch and delicate patisserie desserts. Kick back in a barstool and chat it up with a barista while listening to a musician from Topeka, Kansas, Colin Nichols. Lounge outside in the sun under patio umbrellas near flowers in front of a new mural by Lupoli Collective.
Taters N Toppings will be outside from 11am-7pm whipping up their delicious offerings as well.
*Everyone is required to wear a mask while inside, except when seated. Thanks for understand and supporting our efforts to make this a safe experience for everyone.*
Admission:

Free

Days:

April 17, 2021

2021-04-17 2021-04-17 15:00:00 Grand Reveal Party at Kookaburra Coffee <p>Kookaburra Coffee is excited to introduce their newly transformed cafe space and brand to the community! The Art Deco-inspired cafe is designed to entice you into indulging yourself in a one-of-a-kind experience.</p> <p>You can sink into a velvety plush piece of furniture while sipping a fancy beverage and snap photos to share in front of the instagram wall. Bring friends and the family to enjoy the new food menu, featuring locally-sourced and made-from-scratch breakfast, lunch and delicate patisserie desserts. Kick back in a barstool and chat it up with a barista while listening to a musician from Topeka, Kansas, Colin Nichols. Lounge outside in the sun under patio umbrellas near flowers in front of a new mural by Lupoli Collective.</p> <p>Taters N Toppings will be outside from 11am-7pm whipping up their delicious offerings as well.</p> <p>*Everyone is required to wear a mask while inside, except when seated. Thanks for understand and supporting our efforts to make this a safe experience for everyone.*</p> 9414 W. Central Ave. Wichita America/Chicago
Back To Previous