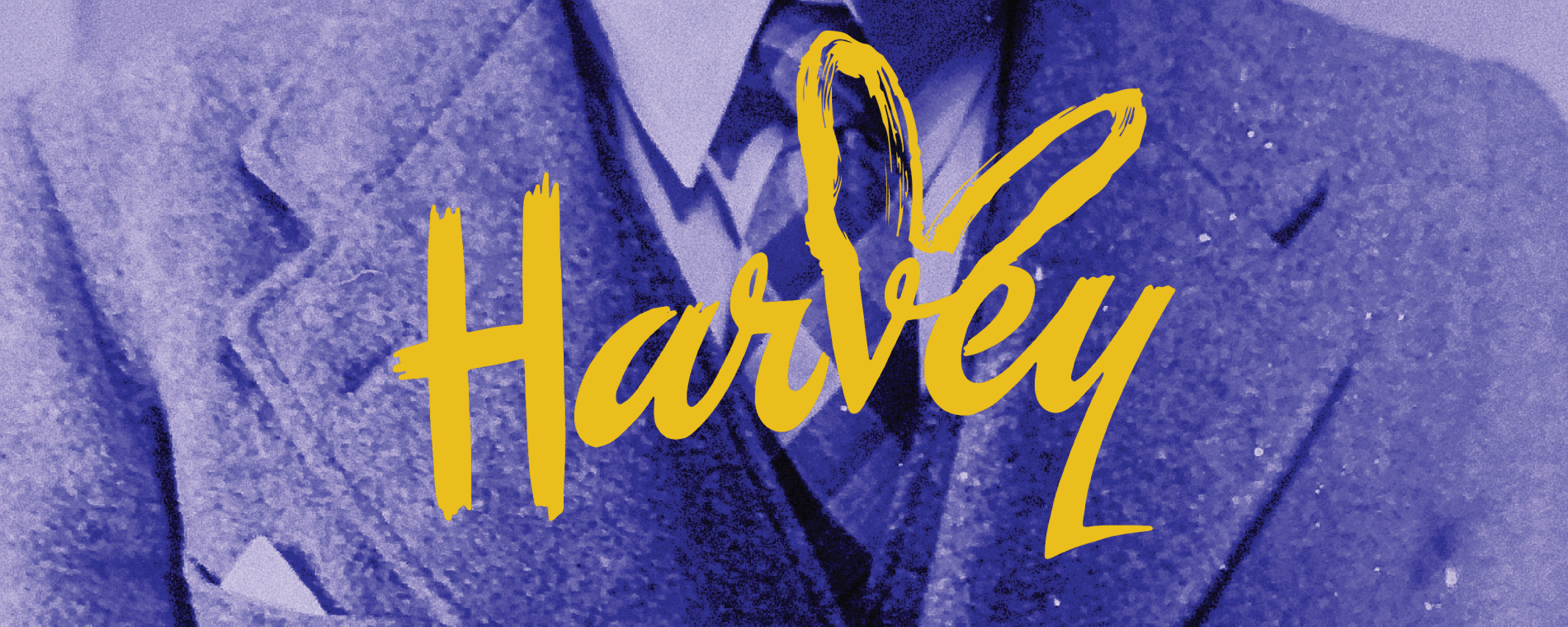 "Harvey"
Thur-Sat: 8:00 PM | Sun: 2:00 PM , February 22, 2024 | The Forum Theatre
Get ready to experience a world of imagination with a dose of nostalgia in this family-friendly, comedy that is one funny bunny of a tale (tail?)! Harvey, a well-known classic in American theatre, is a comedy about the friendship between Elwood P. Dowd and his best friend Harvey the Pooka – an invisible, six-foot-tall rabbit! When his sister Veta finds his behavior no longer socially acceptable, she tries to place him into a mental institution, only to have a comedy of errors ensue. Elwood's easygoing nature and kind heart quickly draws everyone into his whimsical world of warmth and joy. Through Elwood and his pal Harvey, we see the true meaning of loyalty and friendship.

Performances are Thursday to Saturday at 8 p.m. and Sunday at 2 p.m. For more information and to purchase tickets, visit www.forumtheatre.org.
Days:

2/22/2024, 2/23/2024, 2/24/2024, 2/25/2024, 2/29/2024, 3/1/2024, 3/2/2024, 3/3/2024, 3/7/2024, 3/8/2024, 3/9/2024, 3/10/2024

>

2024-02-22 2024-03-10 "Harvey" <p>Get ready to experience a world of imagination with a dose of nostalgia in this family-friendly, comedy that is one funny bunny of a tale (tail?)! Harvey, a well-known classic in American theatre, is a comedy about the friendship between Elwood P. Dowd and his best friend Harvey the Pooka &#8211; an invisible, six-foot-tall rabbit! When his sister Veta finds his behavior no longer socially acceptable, she tries to place him into a mental institution, only to have a comedy of errors ensue. Elwood's easygoing nature and kind heart quickly draws everyone into his whimsical world of warmth and joy. Through Elwood and his pal Harvey, we see the true meaning of loyalty and friendship.<br><br>Performances are Thursday to Saturday at 8 p.m. and Sunday at 2 p.m. For more information and to purchase tickets, visit <a href="https://www.forumtheatre.org">www.forumtheatre.org</a>.</p> 330 N. Broadway Wichita, KS America/Chicago
Back To Previous