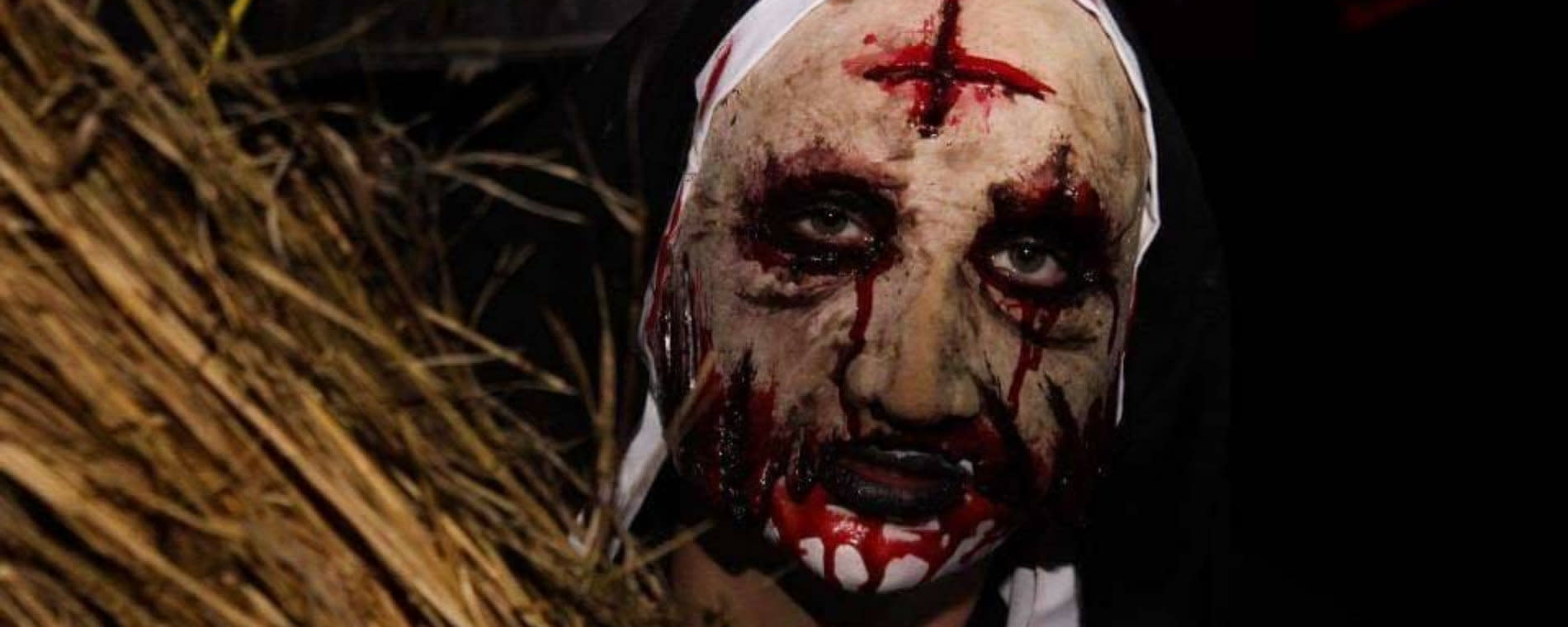 Back to Previous
Haunted Cannery
8-11pm October 23, 2020 | Walter's Pumpkin Patch
An experience that will haunt you forever! Located at Walter's Pumpkin Patch. North of El Dorado, Kansas. Open any Friday or Saturday night in October. Welcome to our 17th haunting season. 
The Haunted Cannery is the ultimate spook house filled with horrifying music, clowns, chainsaws, zombies, spiders, vampires. werewolves, slides and anything horrific that comes to mind. In fact, the Haunted Cannery is everything found in your worst nightmare. Participants who pay extra for RIP FAST pass ticket admission get to experience the exclusive closed lid rolling casket ride at the RIP FAST PASS MORTUARY. Now take a horrifying close encounter to dying and experiencing the darkness while locked in a claustrophobic rolling casket on rails. (limit 2 corpses). RIP FAST pass ticket allows you to be "first in line " now of all the other crazies waiting in line getting into the Lunatic Asylum.
All general admission tickets include the hayride taking you to the "The Haunted Cannery" and "Lunatic Asylum" Victims get aboard either the Hayride tractor pulled covered wagon or the "Hell Bound" Ambulance (RIP-FAST PASS ticket required) for the start of your nightmare adventure traveling down a long, winding, dark.,deserted road crossing over the low water bridge and cautiously heading through the corn and pumpkin fields.
Admission Costs: General Admission $20 (FACE MASK REQUIRED)
RIP Fast pass Ticket $40 (FACE MASK REQUIRED)
Scaredy pants upgrade $4 more with glow in dark rosary beads included.
Admission:

Starting at $20

Days:

October 2, 2020 - October 31, 2020

2020-10-23 2020-10-31 23:00:00 Haunted Cannery <p>An experience that will haunt you forever! Located at Walter's Pumpkin Patch. North of El Dorado, Kansas. Open any Friday or Saturday night in October. Welcome to our 17th haunting season. </p> <p>The Haunted Cannery is the ultimate spook house filled with horrifying music, clowns, chainsaws, zombies, spiders, vampires. werewolves, slides and anything horrific that comes to mind. In fact, the Haunted Cannery is everything found in your worst nightmare. Participants who pay extra for RIP FAST pass ticket admission get to experience the exclusive closed lid rolling casket ride at the RIP FAST PASS MORTUARY. Now take a horrifying close encounter to dying and experiencing the darkness while locked in a claustrophobic rolling casket on rails. (limit 2 corpses). RIP FAST pass ticket allows you to be "first in line " now of all the other crazies waiting in line getting into the Lunatic Asylum.</p> <p>All general admission tickets include the hayride taking you to the "The Haunted Cannery" and "Lunatic Asylum" Victims get aboard either the Hayride tractor pulled covered wagon or the "Hell Bound" Ambulance (RIP-FAST PASS ticket required) for the start of your nightmare adventure traveling down a long, winding, dark.,deserted road crossing over the low water bridge and cautiously heading through the corn and pumpkin fields.</p> <p>Admission Costs: General Admission $20 (FACE MASK REQUIRED)</p> <p>RIP Fast pass Ticket $40 (FACE MASK REQUIRED)<br />Scaredy pants upgrade $4 more with glow in dark rosary beads included.</p> <p><a title="Get Tickets" href="https://the-haunted-cannery.ticketleap.com/" rel="nofollow" target="_blank"><strong>Get Tickets</strong></a></p> 10001 NW US Hwy 77 El Dorado, KS America/Chicago
Back To Previous