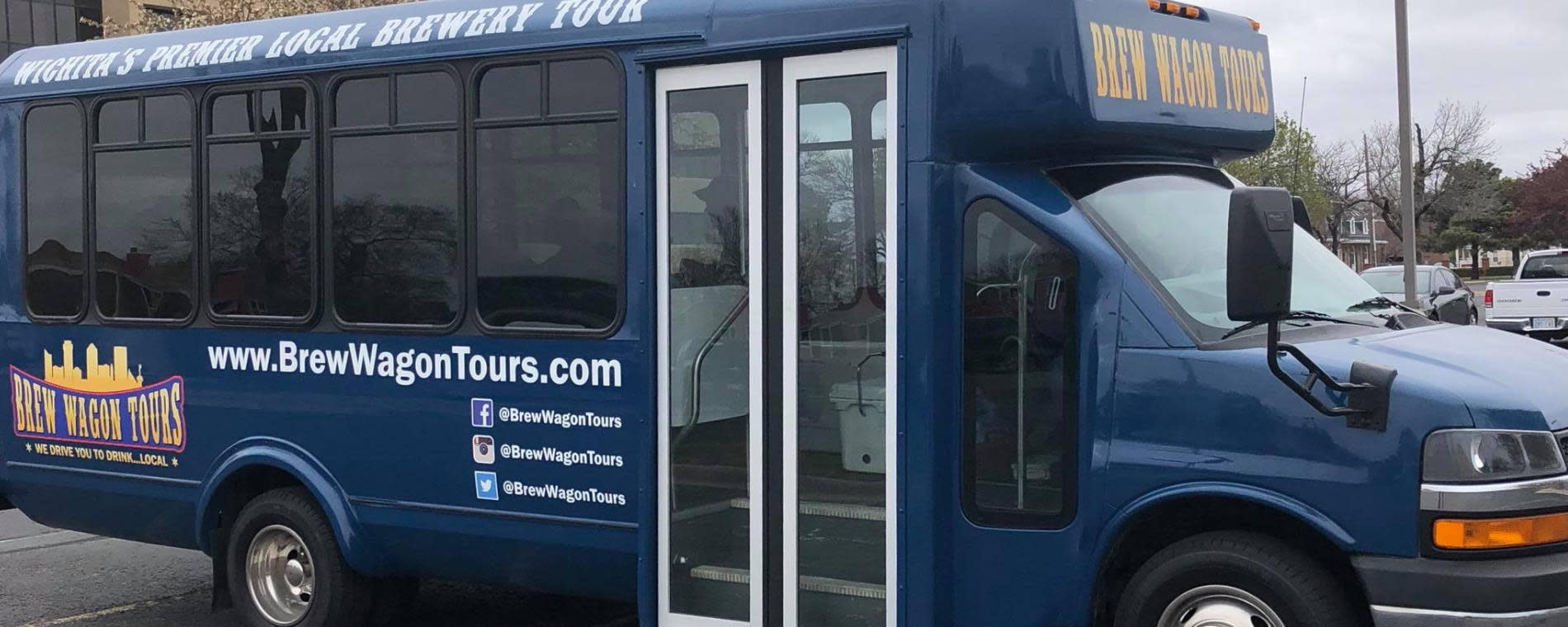 Back to Previous
Holiday Light Tour with Brew Wagon Tours
Various Times November 30, 2020 | Various Locations
What better way to get in the holiday spirit than to see the glimmer of lights while sitting back and relaxing with an adult beverage in hand? Let Brew Wagon Tours do the driving while you and your family and friends enjoy a tour of holiday lights through Wichita. Groups of 8 to 14 people can book a Holiday Light Tour for four hours of viewing a variety of popular Wichita holiday displays.
Contact for pricing and reservations: hopon@brewwagontours.com or 316-304-3769
Explore all of the best places in Wichita to see Christmas lights!
Days:

November 28, 2020 - December 30, 2020

2020-11-30 2020-12-30 22:00:00 Holiday Light Tour with Brew Wagon Tours <p>What better way to get in the holiday spirit than to see the glimmer of lights while sitting back and relaxing with an adult beverage in hand? Let Brew Wagon Tours do the driving while you and your family and friends enjoy a tour of holiday lights through Wichita. Groups of 8 to 14 people can book a Holiday Light Tour for four hours of viewing a variety of popular Wichita holiday displays.</p> <p>Contact for pricing and reservations: hopon@brewwagontours.com or <span data-hook="phone">316-304-3769</span></p> <p><span data-hook="phone">Explore all of the <a title="Christmas Lights in Wichita" href="https://www.visitwichita.com/blog/post/best-places-to-see-christmas-lights-in-wichita/"><strong>best places in Wichita to see Christmas lights</strong></a>!</span></p> Wichita, KS America/Chicago
Back To Previous