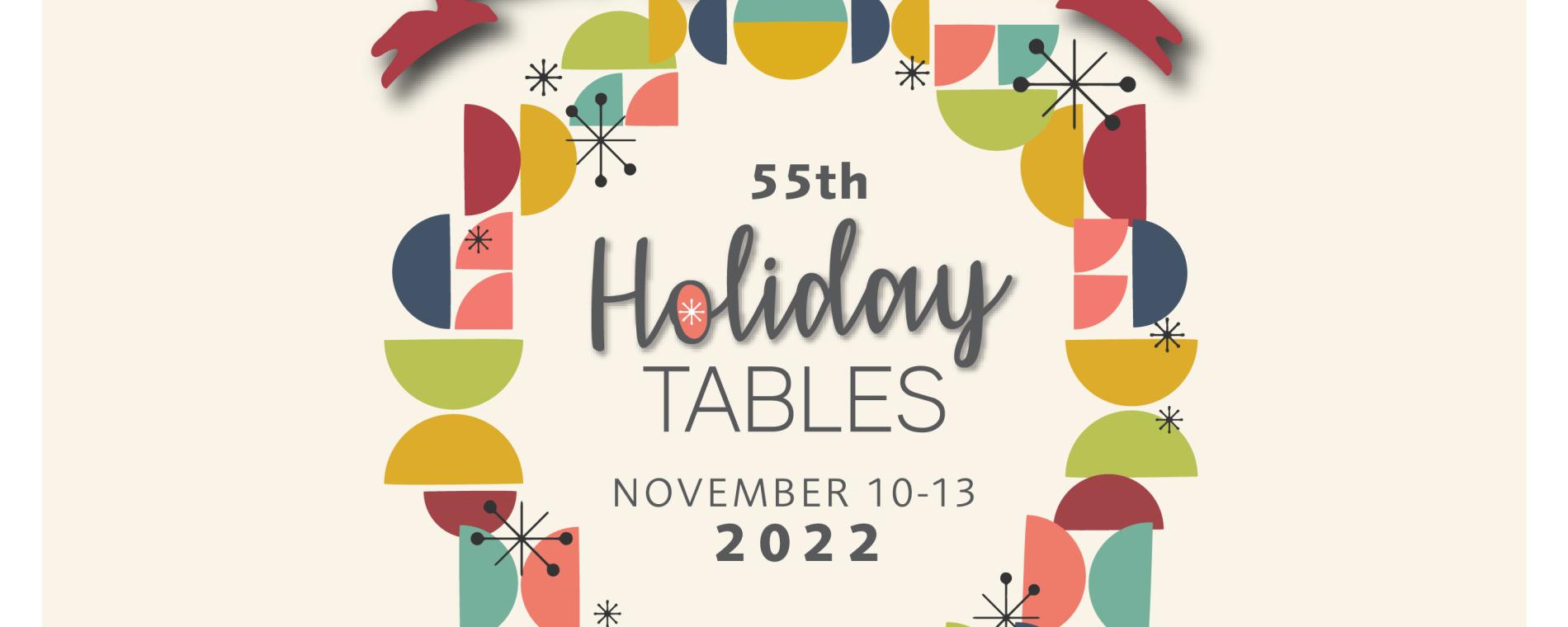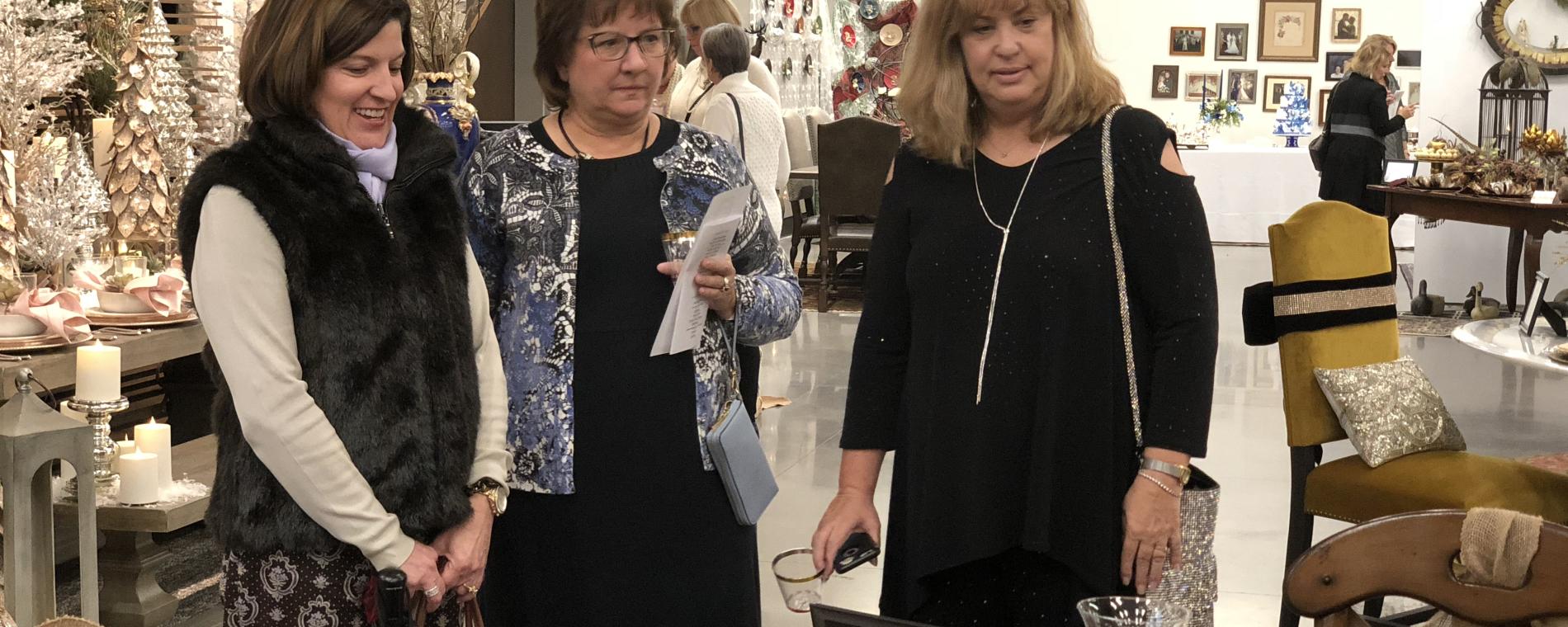 Back to Previous
Holiday Tables
06:00 PM, November 10, 2022 | Mark Arts
Each year as part of the popular Holiday Tables fundraiser, the galleries of Mark Arts are transformed with exquisite tablescapes, sure to give attendees ideas for the upcoming holiday season. Dining tables of all shapes and sizes are decorated by individuals, nonprofit organizations and businesses showcasing home entertaining ideas. Designing Women, a Mark Arts volunteer organization, also offers a popular boutique in conjunction with the event, as well as a Girls' Night Out preview party, the ARTrageous Party and a Holiday Tea.

Join us for any or all of the following four events; tickets are available at https://markartsks.com/holiday-tables/:
The Girls' Night Out preview will be held Thursday, Nov. 10, from 7-10 p.m. Cost is $50 per person. VIP early entrance tickets, with admission starting at 6 p.m., are $100 per person.
The Holiday Tables exhibition is open to ages 8 and older Friday, Nov. 11-Sunday, Nov. 13. Hours are 10 a.m.-4 p.m. Friday and Saturday and noon-4 p.m. Sunday. Admission is $10 per person.
The ARTrageous Party event, 6-9 p.m. Saturday, Nov. 12, features a dinner, wine, silent auction and other activities for adults ages 21 and older. General admission is $100 per person, $200 per couple. Host couple tickets are $150 per person, $300 per couple.
The popular Holiday Tea for youth and adults is being held 2-4 p.m. Sunday, Nov. 13, and features a special selection from "The Nutcracker" performed by Ballet Wichita. Open seating tickets are $50 per person, $25 per child ages 3-17. Reserved seating for a table of 10 is $500 and includes a complimentary bottle of sparkling wine.
Admission:

$10-150

Buy Tickets
Days:

11/10/2022, 11/11/2022, 11/12/2022, 11/13/2022

2022-11-10 2022-11-13 16:00:00 Holiday Tables <p>Each year as part of the popular Holiday Tables fundraiser, the galleries of Mark Arts are transformed with exquisite tablescapes, sure to give attendees ideas for the upcoming holiday season. Dining tables of all shapes and sizes are decorated by individuals, nonprofit organizations and businesses showcasing home entertaining ideas. Designing Women, a Mark Arts volunteer organization, also offers a popular boutique in conjunction with the event, as well as a Girls' Night Out preview party, the ARTrageous Party and a Holiday Tea.</p> <p><br>Join us for any or all of the following four events; tickets are available at https://markartsks.com/holiday-tables/: <br>The Girls' Night Out preview will be held Thursday, Nov. 10, from 7-10 p.m. Cost is $50 per person. VIP early entrance tickets, with admission starting at 6 p.m., are $100 per person.</p> <p>The Holiday Tables exhibition is open to ages 8 and older Friday, Nov. 11-Sunday, Nov. 13. Hours are 10 a.m.-4 p.m. Friday and Saturday and noon-4 p.m. Sunday. Admission is $10 per person.</p> <p>The ARTrageous Party event, 6-9 p.m. Saturday, Nov. 12, features a dinner, wine, silent auction and other activities for adults ages 21 and older. General admission is $100 per person, $200 per couple. Host couple tickets are $150 per person, $300 per couple.</p> <p>The popular Holiday Tea for youth and adults is being held 2-4 p.m. Sunday, Nov. 13, and features a special selection from "The Nutcracker" performed by Ballet Wichita. Open seating tickets are $50 per person, $25 per child ages 3-17. Reserved seating for a table of 10 is $500 and includes a complimentary bottle of sparkling wine. </p> 1307 N. Rock Rd. Wichita, KS America/Chicago
Back To Previous