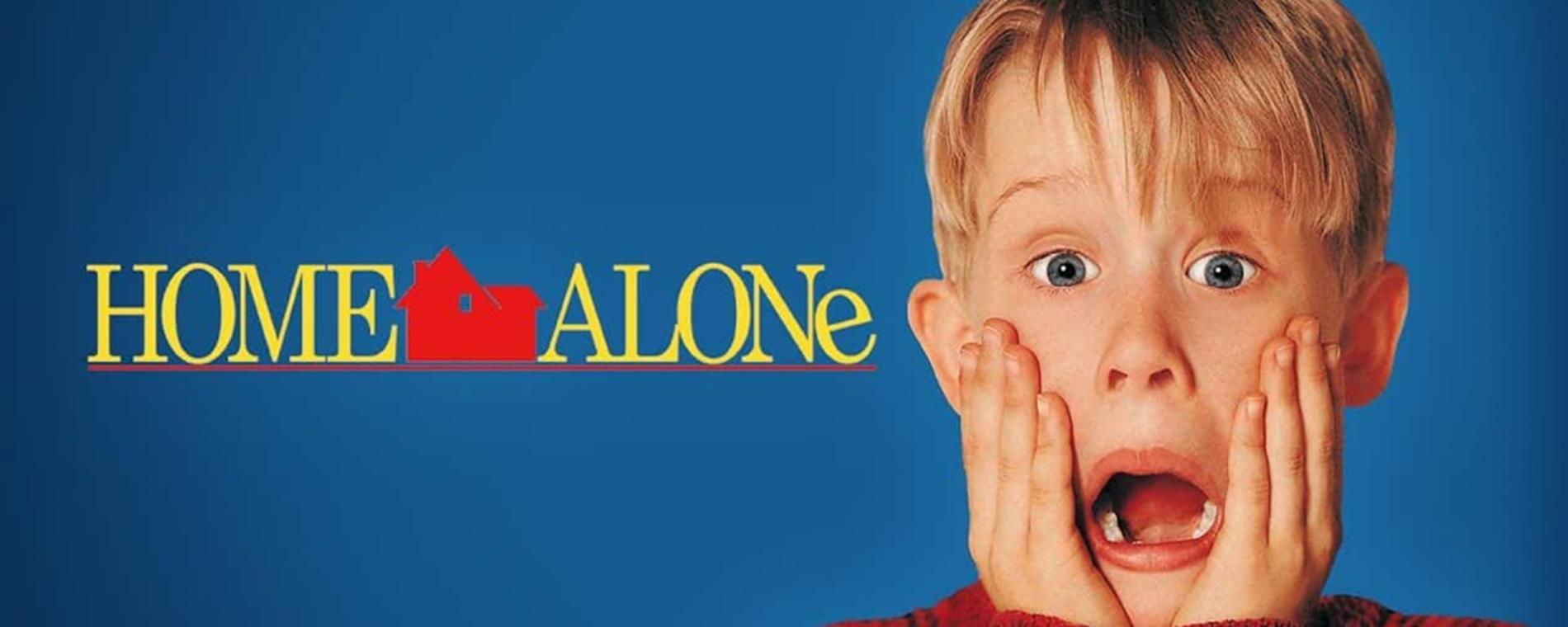 Back to Previous
Home Alone: Winter Film Series
07:00 PM, December 11, 2021 | Orpheum Theatre
Home Alone is a 1990 American Christmas comedy film written and produced by John Hughes and directed by Chris Columbus. The film stars Macaulay Culkin as Kevin McCallister, an 8-year-old boy who is mistakenly left behind when his family flies to Paris for their Christmas vacation. Kevin initially relishes being home alone, but soon has to contend with two burglars, played by Joe Pesci and Daniel Stern.

Wichita's historic Orpheum Theatre is excited to announce the Winter Film Series, featuring three classic winter films to be shown throughout December.

The series kicks off with seasonal favorite Edward Scissorhands on December 4, followed by family-friendly holiday classics Home Alone on December 11 and It's A Wonderful Life on December 19. There will be pre-show activities at each event, along with themed drinks and concessions unique to each film being shown.
Admission:

$8 General Admission, $7 Students/Seniors/Military/Groups 10+

Buy Tickets
Days:

December 11, 2021

2021-12-11 2021-12-11 19:00:00 Home Alone: Winter Film Series <p><em>Home Alone</em> is a 1990 American Christmas comedy film written and produced by John Hughes and directed by Chris Columbus. The film stars Macaulay Culkin as Kevin McCallister, an 8-year-old boy who is mistakenly left behind when his family flies to Paris for their Christmas vacation. Kevin initially relishes being home alone, but soon has to contend with two burglars, played by Joe Pesci and Daniel Stern.<br /><br />Wichita's historic Orpheum Theatre is excited to announce the Winter Film Series, featuring three classic winter films to be shown throughout December.<br /><br />The series kicks off with seasonal favorite <em>Edward Scissorhands</em> on December 4, followed by family-friendly holiday classics <em>Home Alone</em> on December 11 and <em>It's A Wonderful Life</em> on December 19. There will be pre-show activities at each event, along with themed drinks and concessions unique to each film being shown. </p> 200 N. Broadway Wichita, KS America/Chicago
Back To Previous