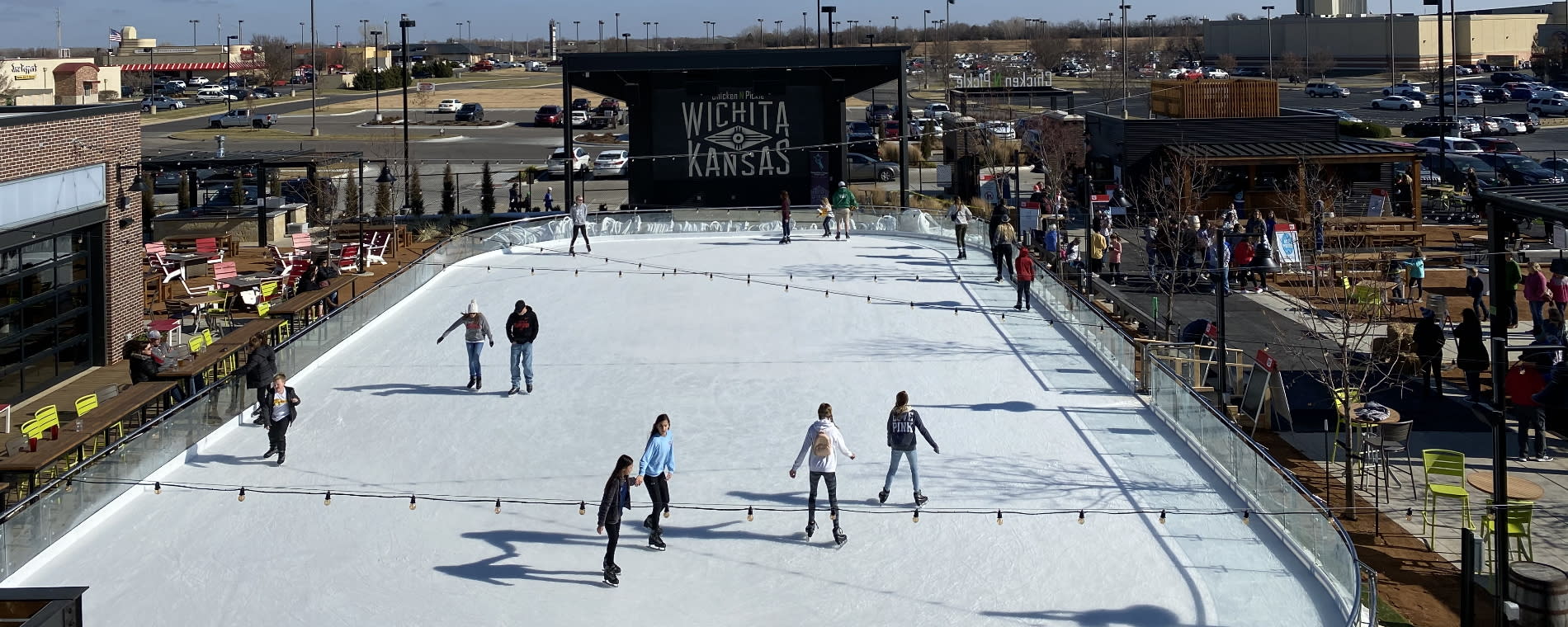 Back to Previous
Ice Pond at the Plazzio - Chicken N Pickle
11am - 10pm , November 22, 2019 - February 28, 2020 | Chicken N Pickle
In addition to indoor pickle ball courts and delicious food, visitors to Wichita's Chicken N Pickle will find a 100 foot x 60 foot outdoor ice rink, which will be open to the public for skating through the end of February. It is set up outside on the courtyard area where, during the spring and summer, customers played yard games and watched concerts on the venue's stage. The rink, about half the size of a regulation hockey rink, can comfortably fit between 100 and 150 skaters. The rink will also be used for curling, hockey and more.
Skating
Skate Pass $9
Skate Rental: $4
Skate Trainer Rental $4
Frequent Skaters Pass $90 (bring your own skates); $120 (with skate rental)
Daily 11 a.m.-10 p.m.
After School Special: 3:30-4:50 p.m. for $7 Skate Pass and $3 skate rental
Pond Hockey
Skate Pass $12
Skate Rental $4
Stick Rental $4
Frequent Player Pass $120 - Bring your own skates
Sunday 8-10 p.m.
Monday-Thursday - 10-11 p.m.
Friday 10 p.m.-Midnight
Saturday 8 a.m.-11 a.m.
After School Special: 3:30 -4:50 p.m. for $8 Hockey Skate Pass, $3 skate rental and $3 stick rental
Winter Classic Pond Hockey Tournaments held multiple times during the season
Curling
$13 per player
Sunday-Friday 8-11 a.m.
Saturday 9 p.m.-Midnight
Check out Intro to Curling on Jan. 5
Lessons
Learn to Skate - $60/person - four classes with free skating
Learn to play hockey - $60/person - four week sessions with free skating
Learn to curl - $60/person - four week sessions with free skating
Admission:

Prices Vary; Times Vary

Times:

11am - 10pm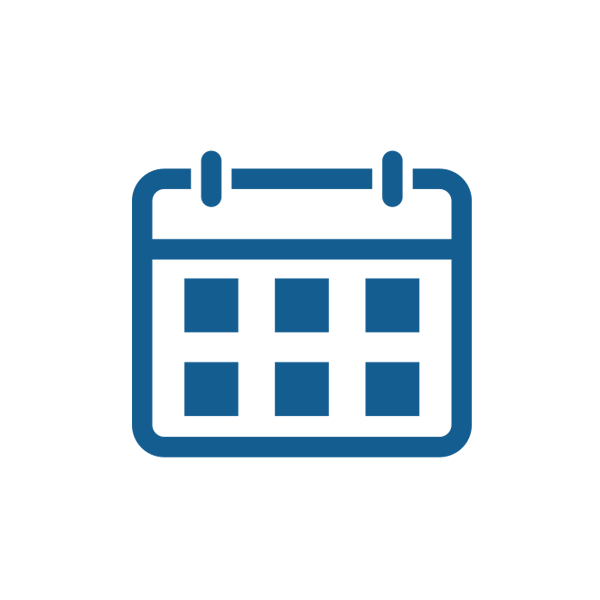 Ice Pond at the Plazzio - Chicken N Pickle
<p><span>In addition to indoor pickle ball courts and delicious food, visitors to </span><span>Wichita's Chicken N Pickle will find a 100 foot x 60 foot outdoor ice rink, which will be open to the public for skating through the end of February. </span><span>It is set up outside on the courtyard area where, during the spring and summer, customers played yard games and watched concerts on the venue's stage.</span><span> The rink, about half the size of a regulation hockey rink, can comfortably fit between 100 and 150 skaters.</span><span> The rink will also be used for curling, hockey and more.</span></p> <p><strong>Skating<br /></strong>Skate Pass $9<br />Skate Rental: $4<br />Skate Trainer Rental $4</p> <p>Frequent Skaters Pass $90 (bring your own skates); $120 (with skate rental)</p> <p>Daily 11 a.m.-10 p.m.</p> <p>After School Special: 3:30-4:50 p.m. for $7 Skate Pass and $3 skate rental</p> <p><strong>Pond Hockey</strong><br />Skate Pass $12<br />Skate Rental $4<br />Stick Rental $4</p> <p>Frequent Player Pass $120 - Bring your own skates</p> <p>Sunday 8-10 p.m.<br />Monday-Thursday - 10-11 p.m.<br />Friday 10 p.m.-Midnight<br />Saturday 8 a.m.-11 a.m.</p> <p>After School Special: 3:30 -4:50 p.m. for $8 Hockey Skate Pass, $3 skate rental and $3 stick rental</p> <p>Winter Classic Pond Hockey Tournaments held multiple times during the season</p> <p><strong>Curling<br /></strong>$13 per player</p> <p>Sunday-Friday 8-11 a.m.<br />Saturday 9 p.m.-Midnight</p> <p>Check out <a title="Intro to Curling" href="https://www.visitwichita.com/event/intro-to-curling!/30646/">Intro to Curling on Jan. 5</a></p> <p><strong>Lessons</strong><br />Learn to Skate - $60/person - four classes with free skating</p> <p>Learn to play hockey - $60/person - four week sessions with free skating</p> <p>Learn to curl - $60/person - four week sessions with free skating</p>
1240 N Greenwich Road Wichita, KS
America/Chicago
Back To Previous