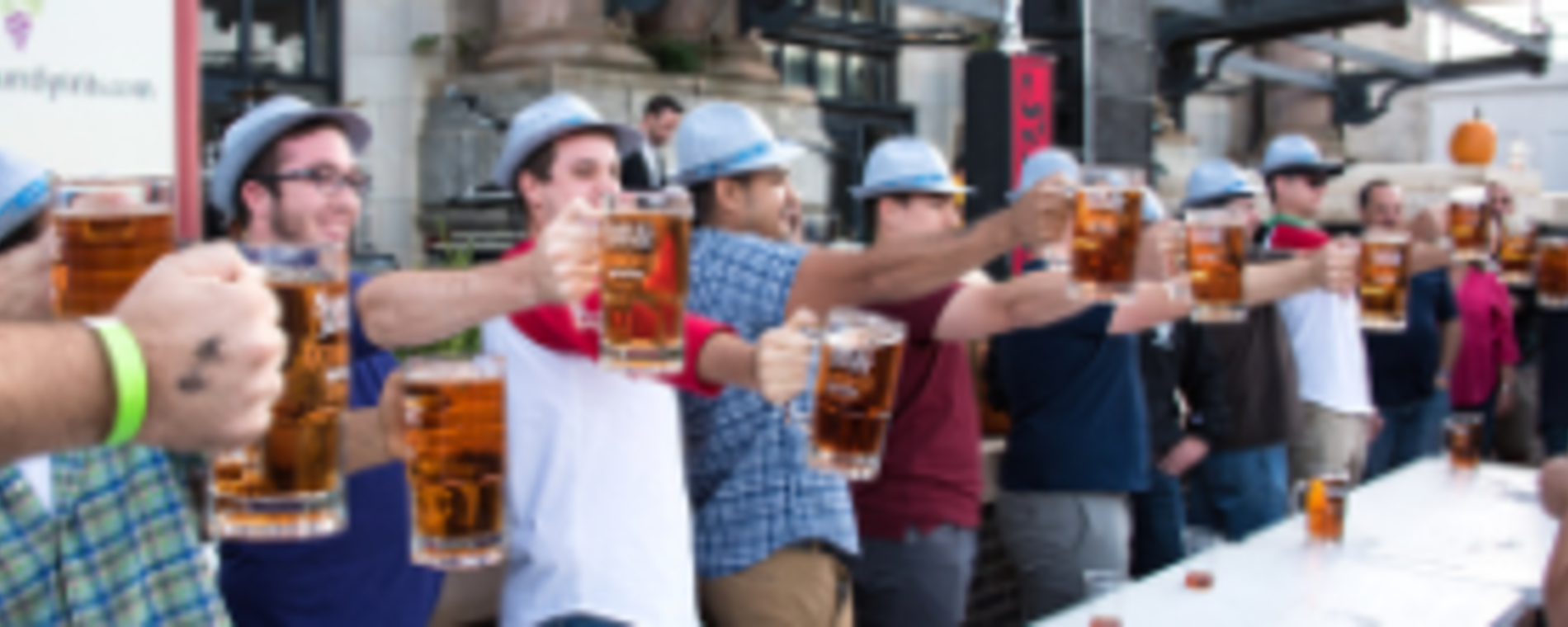 Back to Previous
ICT Bloktoberfest
Starting at 05:00 PM , October 7, 2022
Wichita's Union Station will be transformed into a Biergarten featuring live music, food, games, and of course – BIER!
It's a party for everyone! There is tons to see and do for free! Local vendors will have food and drinks for sale. Our tap trucks will be loaded with an amazing selection of local, regional, and German beers.
Beer fest ticket options include: 
Beer Fest Early Bird (Ends 9/1) - $40
Beer Fest General Admission - $50
Beer Fest Day of Admission - $60
VIP Beer Fest - $75 (Includes one hour early entry to the tasting + 24 oz. commemorative ceramic stein.)
Stay up to date on the latest event schedule online.
Admission:

Free to enter; Tasting tickets $50-$75

Buy Tickets
Recurrence:

Recurring daily

Days:

October 7, 2022 - October 8, 2022

>

2022-10-07 2022-10-08 17:00:00 ICT Bloktoberfest <p>Wichita's Union Station will be transformed into a Biergarten featuring live music, food, games, and of course &#8211; BIER!</p> <p>It's a party for everyone! There is tons to see and do for free! Local vendors will have food and drinks for sale. Our tap trucks will be loaded with an amazing selection of local, regional, and German beers.</p> <p><strong>Beer fest ticket options include: </strong></p> <ul> <li>Beer Fest Early Bird (Ends 9/1) - $40</li> <li>Beer Fest General Admission - $50</li> <li>Beer Fest Day of Admission - $60</li> <li>VIP Beer Fest - $75 (Includes one hour early entry to the tasting + 24 oz. commemorative ceramic stein.)</li> </ul> <p>Stay up to date on the latest <a href="https://www.facebook.com/events/802016060801943/?acontext=%7B%22ref%22%3A%2252%22%2C%22action_history%22%3A%22[%7B%5C%22surface%5C%22%3A%5C%22share_link%5C%22%2C%5C%22mechanism%5C%22%3A%5C%22share_link%5C%22%2C%5C%22extra_data%5C%22%3A%7B%5C%22invite_link_id%5C%22%3A423758913041660%7D%7D]%22%7D">event schedule</a> online.</p> 701 E. Douglas Ave. Wichita, KS America/Chicago
Back To Previous