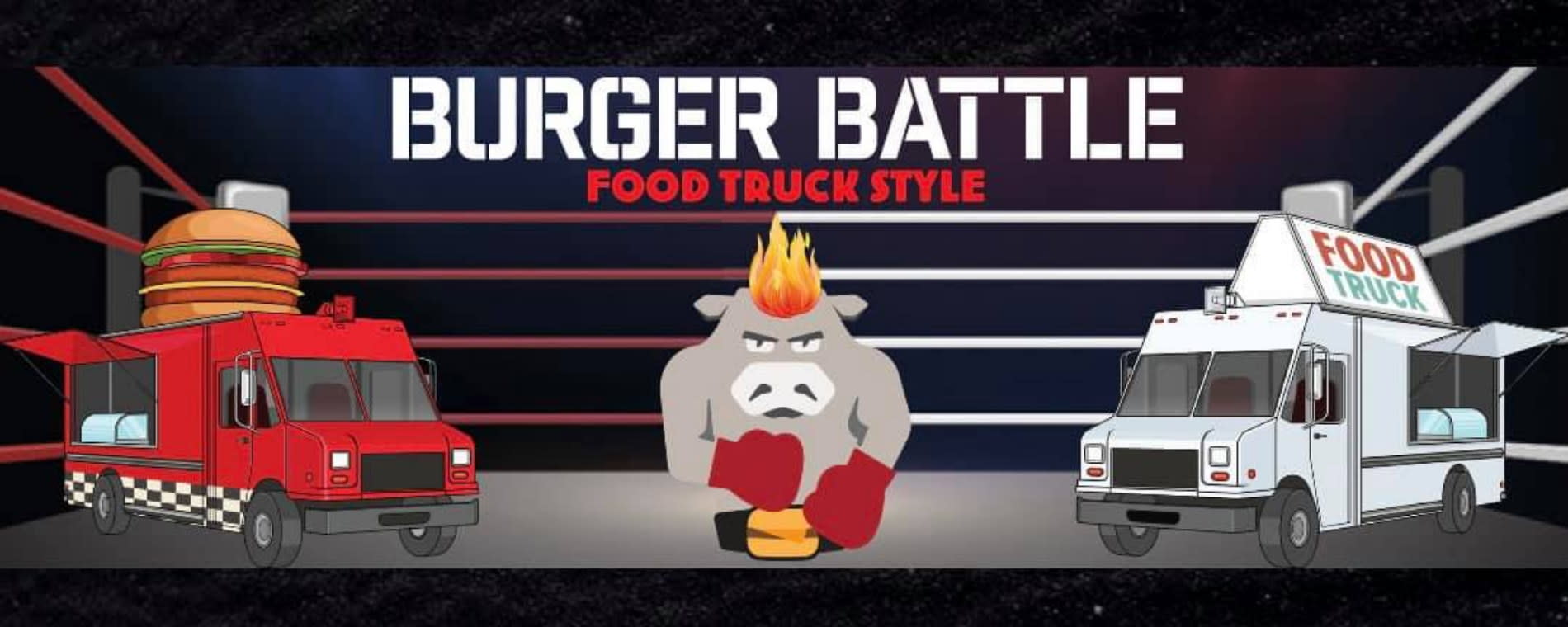 Back to Previous
ICT Burger Battle 2021 - Food Truck Style
11am-3pm, August 21, 2021 | O. J. Watson Park
This year's event will be hotter than ever before with ten Wichita food trucks competing for the title of the best burger in town! You won't want to miss this!
GA Tickets:
Adult $30 - Includes a burger sample from 5 out of the 10 food trucks plus the adults get to vote on their favorite food truck burger!
Child (3-10) $15 - Include burger samples from 3 food trucks and free ketch kid activities. Child tickets purchased by August 16 will include one OJ Watson Park ticket good for one free OJ Watson Park activity!
1 free event t-shirt for the first 100 adult tickets sold (size adult large only). Additional t-shirts in various sizes available for purchase at the event!
OJ Watson Park will be selling additional park activity tickets at a discounted rate to anyone with a KETCH Burger Battle wristband the day of the event! If you want to ride the train, gallop around on the ponies, take a boat ride, and play a round of mini golf you can for a fraction of the park's regular price!
Admission:

Adults: $30; Children $15 (ages 3-10); Kids 2 and under free!

Get Tickets
Days:

August 21, 2021

2021-08-21 2021-08-21 15:00:00 ICT Burger Battle 2021 - Food Truck Style <p>This year's event will be hotter than ever before with ten Wichita food trucks competing for the title of the best burger in town! You won't want to miss this!</p> <p><span style="text-decoration: underline;"><strong>GA Tickets:</strong></span><br />Adult $30 - Includes a burger sample from 5 out of the 10 food trucks plus the adults get to vote on their favorite food truck burger!</p> <p>Child (3-10) $15 - Include burger samples from 3 food trucks and free ketch kid activities. Child tickets purchased by August 16 will include one OJ Watson Park ticket good for one free OJ Watson Park activity!</p> <p>1 free event t-shirt for the first 100 adult tickets sold (size adult large only). Additional t-shirts in various sizes available for purchase at the event!</p> <p>OJ Watson Park will be selling additional park activity tickets at a discounted rate to anyone with a KETCH Burger Battle wristband the day of the event! If you want to ride the train, gallop around on the ponies, take a boat ride, and play a round of mini golf you can for a fraction of the park's regular price!</p> 3022 S. McLean Blvd. Wichita, KS America/Chicago
Back To Previous