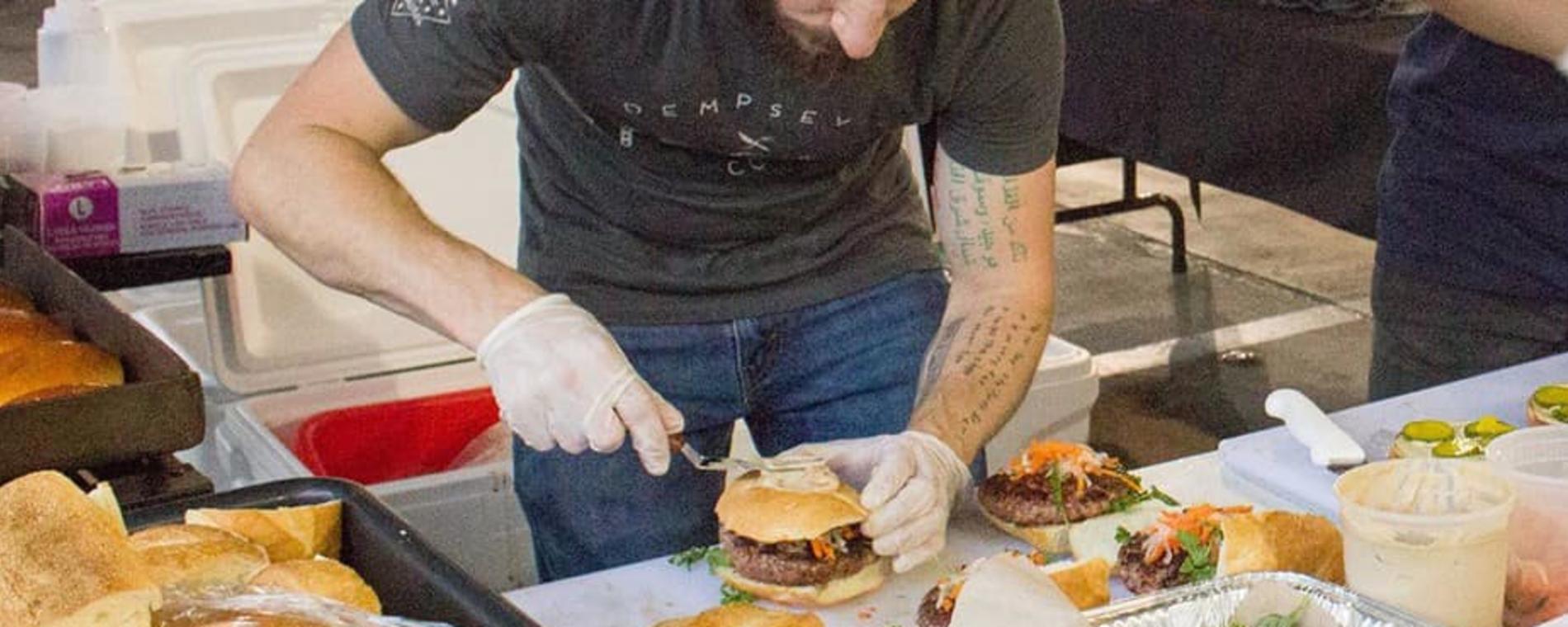 Back to Previous
ICT Burger Battle
11:00 AM, August 20, 2022 | OJ Watson Park
KETCH is excited to plan the 10th annual ICT Burger Battle on Saturday, August 20, from 11 a.m - 3 p.m. at O.J. Watson Park. This event will raise money for the disability services and programs at KETCH. Wichita food trucks will battle it out for the title of people's choice burger. Other park activities include boat rides, pony rides, train rides, a photo booth and more!

Adult tickets are $20 and children's tickets are $10 (for ages 10 and under). Tickets get you access to free burger samples and 1 vote for your favorite burger.

Separate park activity wristbands are $5 and allows you discounted access to all Watson Park activities for $1/each. This includes pony rides, train rides, boat rides, and mini golf.
Admission:

$20 for adults, $10 for children (10 and under)

Days:

August 20, 2022

2022-08-20 2022-08-20 15:00:00 ICT Burger Battle <p>KETCH is excited to plan the 10th annual ICT Burger Battle on Saturday, August 20, from 11 a.m - 3 p.m. at O.J. Watson Park. This event will raise money for the disability services and programs at KETCH. Wichita food trucks will battle it out for the title of people's choice burger. Other park activities include boat rides, pony rides, train rides, a photo booth and more!<br /><br />Adult tickets are $20 and children's tickets are $10 (for ages 10 and under). Tickets get you access to free burger samples and 1 vote for your favorite burger. <br /><br />Separate park activity wristbands are $5 and allows you discounted access to all Watson Park activities for $1/each. This includes pony rides, train rides, boat rides, and mini golf.</p> 3022 S. McLean Blvd. Wichita, KS America/Chicago
Back To Previous