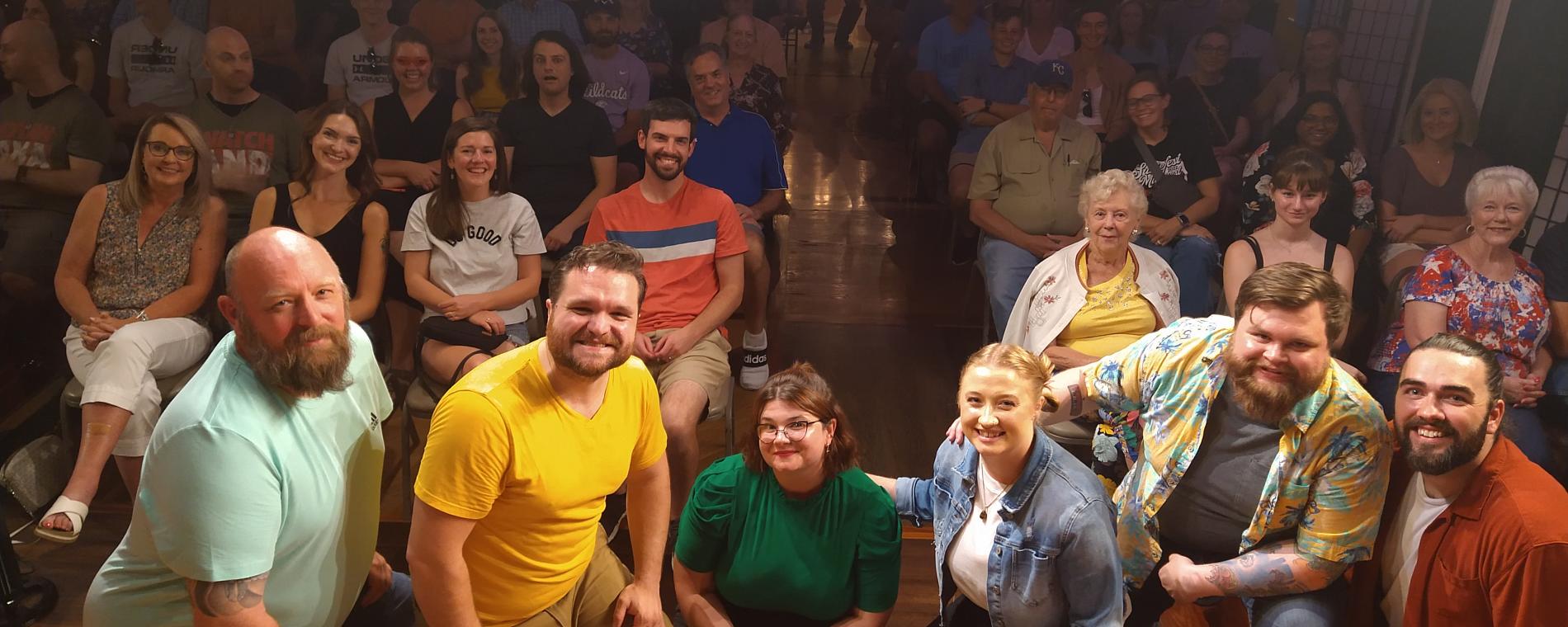 Improv Show at Flying Pig Improv
08:00 PM, September 23, 2023 | 3203 E Douglas Ave
Shows at Flying Pig Improv are lively, unexpected, fun, and made up on-the-spot! You supply the inspiration and we give you a show that's never been seen before.

Come see us on Fridays and Saturdays in September.
Doors open at 7:30 / Shows start at 8:00 p.m.
Tickets are $15 / available at the door / cash or credit card
No reservations or presales
3203 E Douglas (at Hillside) / parking in rear
Uncensored content and language

The pig humbly requests your presence.
Check out our classes, too!
www.FlyingPigImprov.com

Get in here!


Admission:

$15

Days:

9/15/2023, 9/16/2023, 9/22/2023, 9/23/2023, 9/29/2023, 9/30/2023

>

2023-09-23 2023-09-30 21:30:00 Improv Show at Flying Pig Improv <p>Shows at Flying Pig Improv are lively, unexpected, fun, and made up on-the-spot! You supply the inspiration and we give you a show that's never been seen before. <br><br>Come see us on Fridays and Saturdays in September. <br>Doors open at 7:30 / Shows start at 8:00 p.m.<br>Tickets are $15 / available at the door / cash or credit card<br>No reservations or presales<br>3203 E Douglas (at Hillside) / parking in rear<br>Uncensored content and language<br><br>The pig humbly requests your presence. <br>Check out our classes, too!<br>www.FlyingPigImprov.com<br><br>Get in here!<br><br></p> 1220 East Kellogg Drive Wichita, KS America/Chicago
Back To Previous