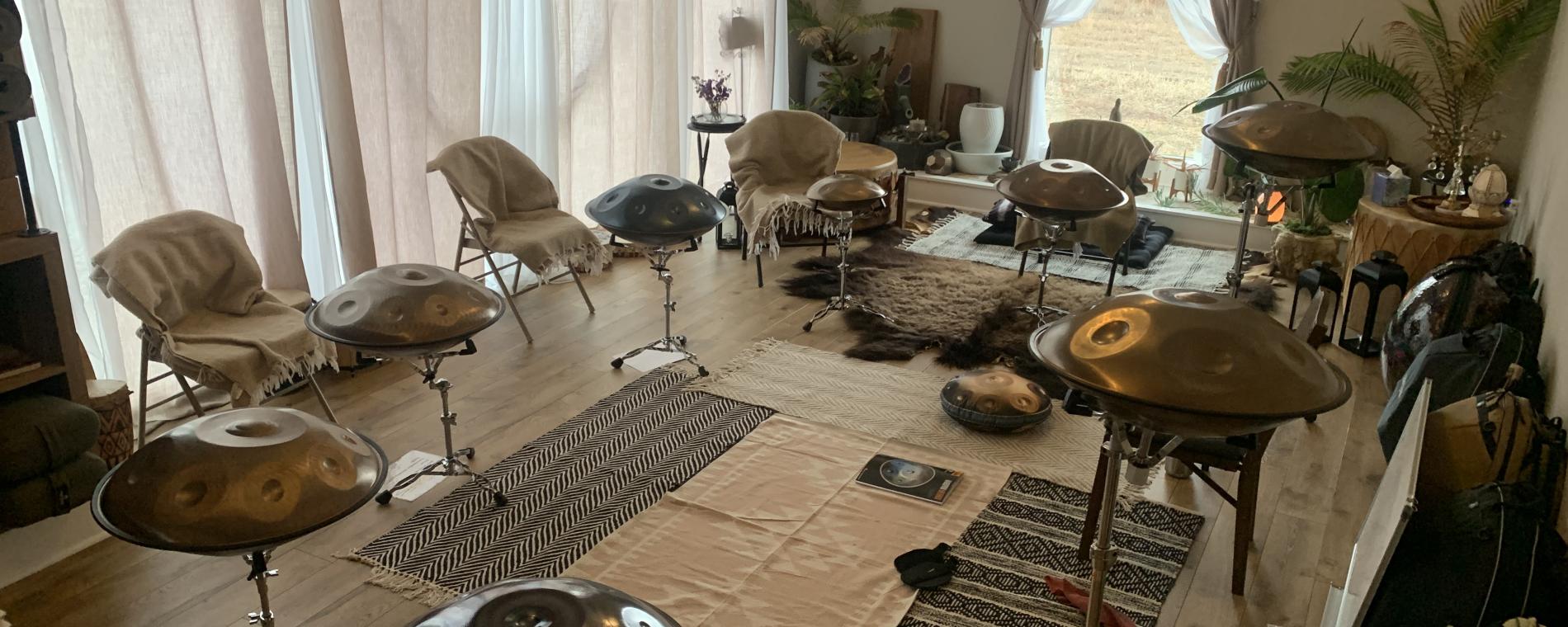 Introductory Handpan Class
01:00 PM, December 17, 2023 | Body and Soul Therapeutic Massage
The handpan is a new instrument invented at the turn of this century and can be difficult to try before buying. This makes it hard to decide if you want to commit to purchasing one.

Here is an opportunity to try these instruments in person!

You will:

- Learn basic techniques to get started playing handpan!

- Play various handpan scales and decide if one resonates with you!

- Have an opportunity to purchase a handpan to start your journey!

If you've been thinking about getting a handpan, here is a chance to see if it is right for you. We have a growing community of players here in Wichita and we'd love to have you join us!

Each participant will be provided a handpan to use during the class.

Capacity: 7

Price: $30

Contact Body & Soul Massage to register at (316) 618-5789.

Visit https://www.handpandan.com/handpan-in-community for more info on classes.
Admission:

$30

Days:

December 17, 2023

>

2023-12-17 2023-12-17 15:00:00 Introductory Handpan Class <p>The handpan is a new instrument invented at the turn of this century and can be difficult to try before buying. This makes it hard to decide if you want to commit to purchasing one.<br><br>Here is an opportunity to try these instruments in person!<br><br>You will:<br><br>- Learn basic techniques to get started playing handpan! <br><br>- Play various handpan scales and decide if one resonates with you! <br><br>- Have an opportunity to purchase a handpan to start your journey! <br><br>If you've been thinking about getting a handpan, here is a chance to see if it is right for you. We have a growing community of players here in Wichita and we'd love to have you join us! <br><br>Each participant will be provided a handpan to use during the class.<br><br>Capacity: 7<br><br>Price: $30<br><br>Contact Body &amp; Soul Massage to register at (316) 618-5789.<br><br>Visit https://www.handpandan.com/handpan-in-community for more info on classes.</p> 353 N Hillside St Wichita, KS America/Chicago
Back To Previous