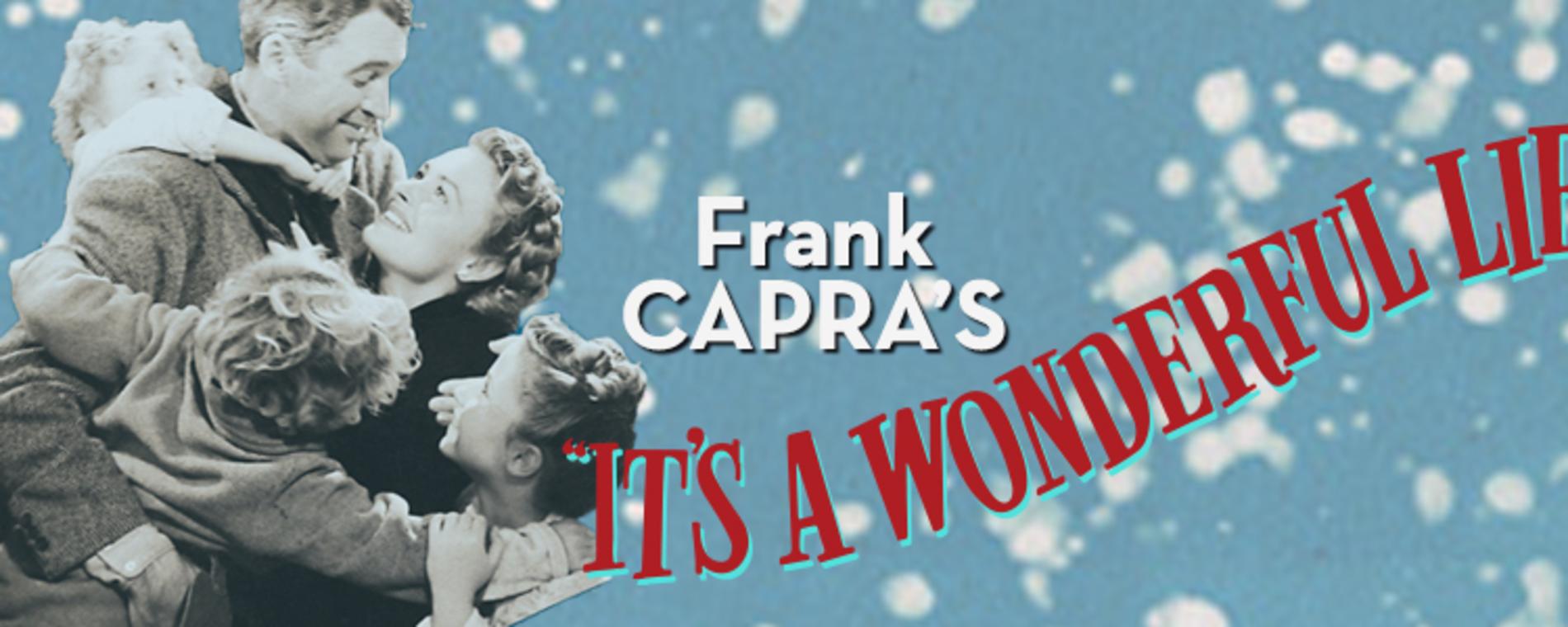 Back to Previous
It's A Wonderful Life: Winter Film Series
03:00 PM, December 19, 2021 | Orpheum Theatre
It's a Wonderful Life is a 1946 American Christmas family fantasy drama film produced and directed by Frank Capra. The film stars James Stewart as George Bailey, a man who has given up his personal dreams, in order to help others in his community, and whose suicide attempt on Christmas Eve brings about the intervention of his guardian angel, Clarence Odbody (Henry Travers). Clarence shows George how he has touched the lives of others and how different life would be for his wife Mary and his community of Bedford Falls if he had not been born.

Wichita's historic Orpheum Theatre is excited to announce the Winter Film Series, featuring three classic winter films to be shown throughout December.

The series kicks off with seasonal favorite Edward Scissorhands on December 4, followed by family-friendly holiday classics Home Alone on December 11 and It's A Wonderful Life on December 19. There will be pre-show activities at each event, along with themed drinks and concessions unique to each film being shown.
Admission:

$8 General Admission, $7 Students/Seniors/Military/Groups 10+

Buy Tickets
Days:

December 19, 2021

2021-12-19 2021-12-19 15:00:00 It's A Wonderful Life: Winter Film Series <p><em>It's a Wonderful Life</em> is a 1946 American Christmas family fantasy drama film produced and directed by Frank Capra. The film stars James Stewart as George Bailey, a man who has given up his personal dreams, in order to help others in his community, and whose suicide attempt on Christmas Eve brings about the intervention of his guardian angel, Clarence Odbody (Henry Travers). Clarence shows George how he has touched the lives of others and how different life would be for his wife Mary and his community of Bedford Falls if he had not been born.<br /><br />Wichita's historic Orpheum Theatre is excited to announce the Winter Film Series, featuring three classic winter films to be shown throughout December.<br /><br />The series kicks off with seasonal favorite <em>Edward Scissorhands</em> on December 4, followed by family-friendly holiday classics <em>Home Alone</em> on December 11 and <em>It's A Wonderful Life</em> on December 19. There will be pre-show activities at each event, along with themed drinks and concessions unique to each film being shown. </p> 200 N. Broadway Wichita, KS America/Chicago
Back To Previous