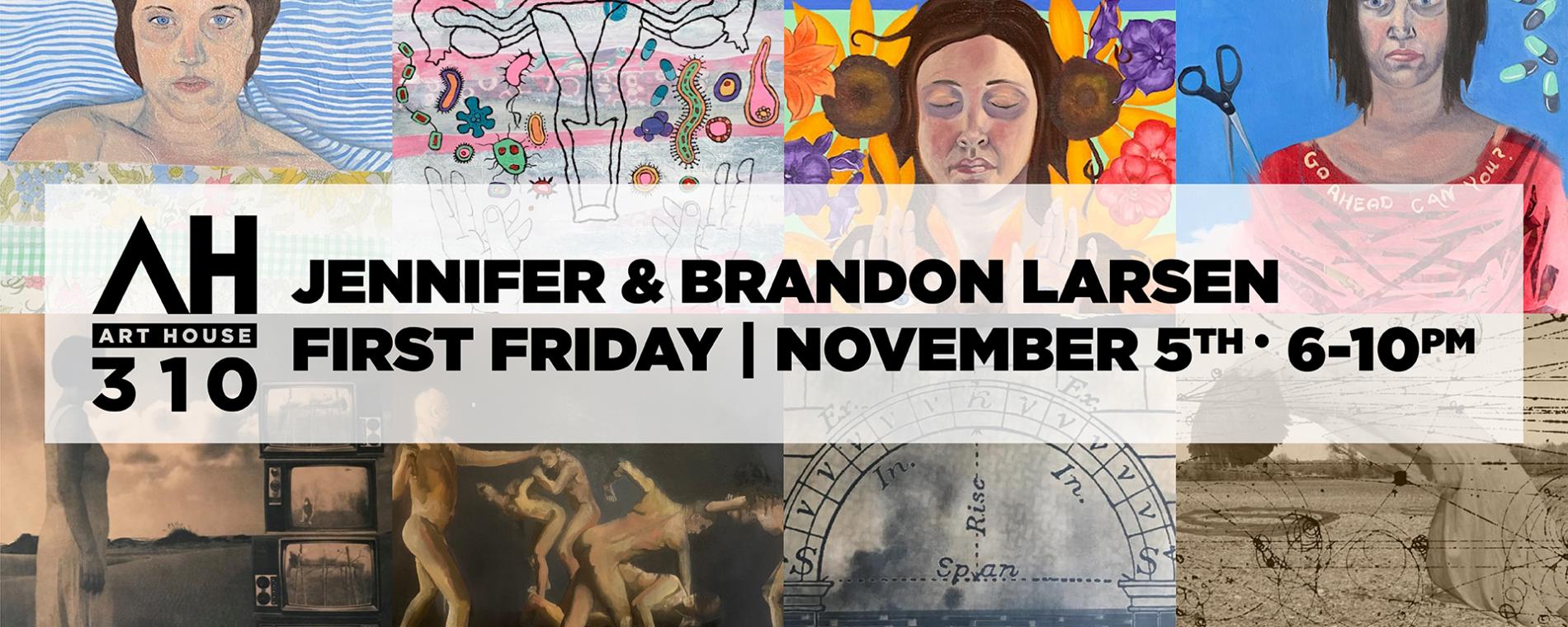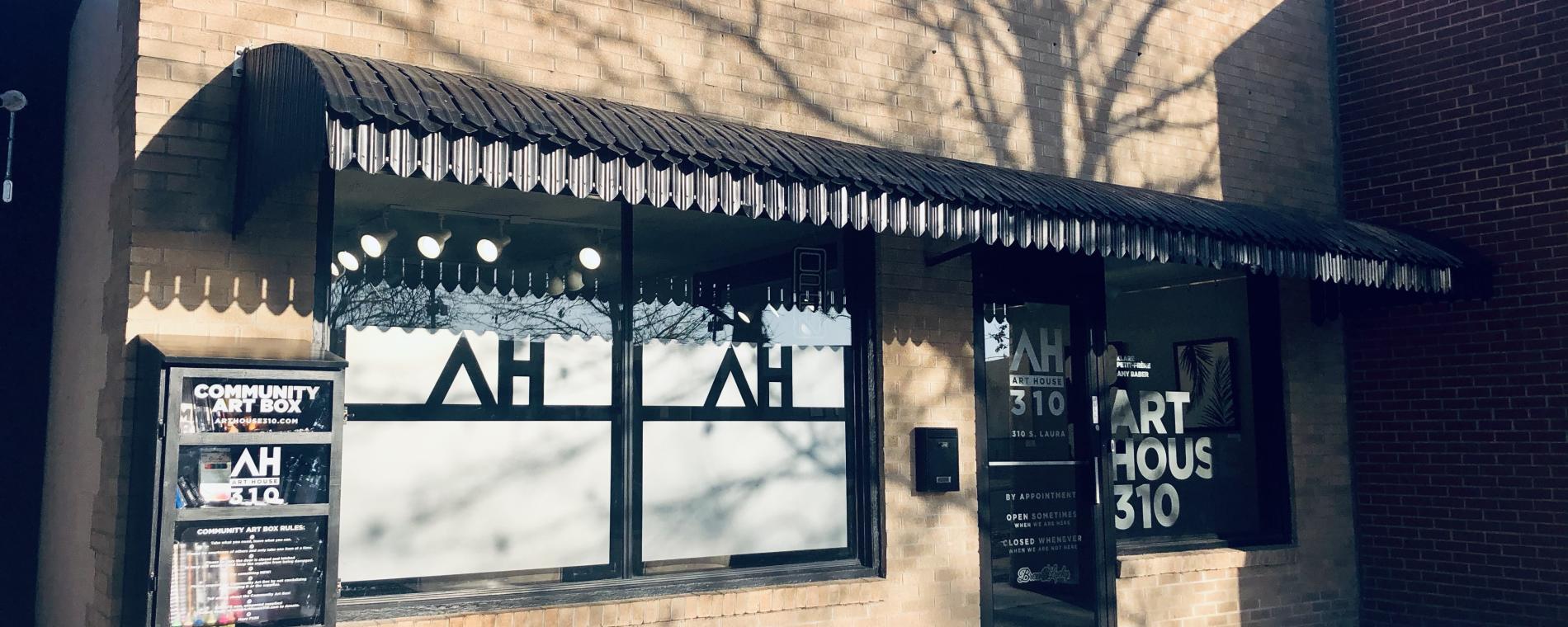 Back to Previous
Jennifer Larsen and Brandon Larsen Opening Reception - First Friday
6-10pm, November 5, 2021 | Art House 310
JENNIFER LARSEN Artist Statement: My current body of work is an examination of identity through psychological portraiture. I am exploring how psychology is connected to portraiture through symbols, patterns, colors, and design. These elements are often used to reveal the sitters own personal narratives in my work. This investigation has led me to reflect on culture, religion, the history of portraiture, my own rites of passage and struggles with mental health using autoethnography as a starting point.
BRANDON LARSEN Artist Statement: Myth, dreams, and memory are key components in the thematic content of my work. I reflect on these reoccurring themes of sadness, nostalgia, death, and rebirth. These forces come to play in the creation of the images. Alchemy and transmutation whether literally as in the cyanotype process or conceptually as in the thematic content of work are important components to the image making process. The cycle of creation and destruction is employed to create a feeling of uneasiness.
Show hangs through November 21st, 2021.
Admission:

Free and open to the public

Days:

November 5, 2021

2021-11-05 2021-11-05 22:00:00 Jennifer Larsen and Brandon Larsen Opening Reception - First Friday <p>JENNIFER LARSEN Artist Statement: My current body of work is an examination of identity through psychological portraiture. I am exploring how psychology is connected to portraiture through symbols, patterns, colors, and design. These elements are often used to reveal the sitters own personal narratives in my work. This investigation has led me to reflect on culture, religion, the history of portraiture, my own rites of passage and struggles with mental health using autoethnography as a starting point.</p> <p>BRANDON LARSEN Artist Statement: Myth, dreams, and memory are key components in the thematic content of my work. I reflect on these reoccurring themes of sadness, nostalgia, death, and rebirth. These forces come to play in the creation of the images. Alchemy and transmutation whether literally as in the cyanotype process or conceptually as in the thematic content of work are important components to the image making process. The cycle of creation and destruction is employed to create a feeling of uneasiness.</p> <p>Show hangs through November 21st, 2021.</p> 310 S. Laura Wichita, KS America/Chicago
Back To Previous