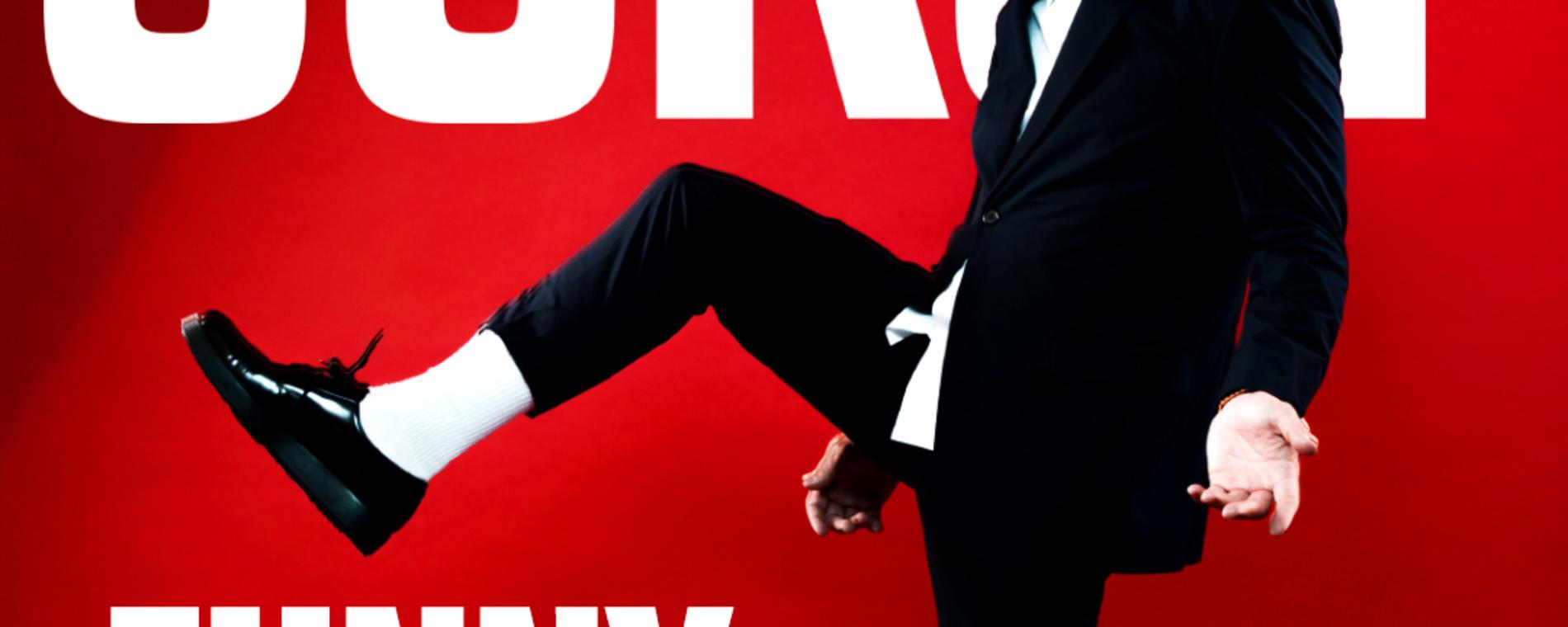 Back to Previous
Jo Koy
08:00 PM, February 5, 2022 | Orpheum Theatre
As one of today's premiere stand-up comics Jo Koy has come a long way from his modest beginnings performing at a Las Vegas coffee house to now selling out the world's most prestigious venues including Radio City Music Hall (New York), Chase Center (San Francisco), The Forum (Los Angeles), Mall of Asia Arena (Manila, PH), Coca-Cola Arena (Dubai) and ICC Theatre (Sydney, AU). The hugely relatable comic pulls inspiration from his family, specifically his son.

In March 2021, the comedian released his first autobiography, Mixed Plate with Harper Collins Publishers. In this funny and moving memoir, Koy uncovers the stories behind his stand-up: the conflict, the drama, and the laughter as he struggles to find his place in the entertainment industry, a country and the world.

Koy recently finished production with Amblin Partners and Dan Lin's Ridback for the comedy film, Easter Sunday releasing in theaters April 1, 2022. The feature film will be loosely based on Koy's life experiences and will be set around a family gathering to celebrate Easter Sunday.
Admission:

$53.50 - $183.50

Buy Tickets
Days:

February 5, 2022

2022-02-05 2022-02-05 20:00:00 Jo Koy <p>As one of today's premiere stand-up comics Jo Koy has come a long way from his modest beginnings performing at a Las Vegas coffee house to now selling out the world's most prestigious venues including Radio City Music Hall (New York), Chase Center (San Francisco), The Forum (Los Angeles), Mall of Asia Arena (Manila, PH), Coca-Cola Arena (Dubai) and ICC Theatre (Sydney, AU). The hugely relatable comic pulls inspiration from his family, specifically his son.<br /><br />In March 2021, the comedian released his first autobiography, <em>Mixed Plate</em> with Harper Collins Publishers. In this funny and moving memoir, Koy uncovers the stories behind his stand-up: the conflict, the drama, and the laughter as he struggles to find his place in the entertainment industry, a country and the world.<br /><br />Koy recently finished production with Amblin Partners and Dan Lin's Ridback for the comedy film, <em>Easter Sunday</em> releasing in theaters April 1, 2022. The feature film will be loosely based on Koy's life experiences and will be set around a family gathering to celebrate Easter Sunday.</p> 200 N. Broadway St. Wichita, KS America/Chicago
Back To Previous