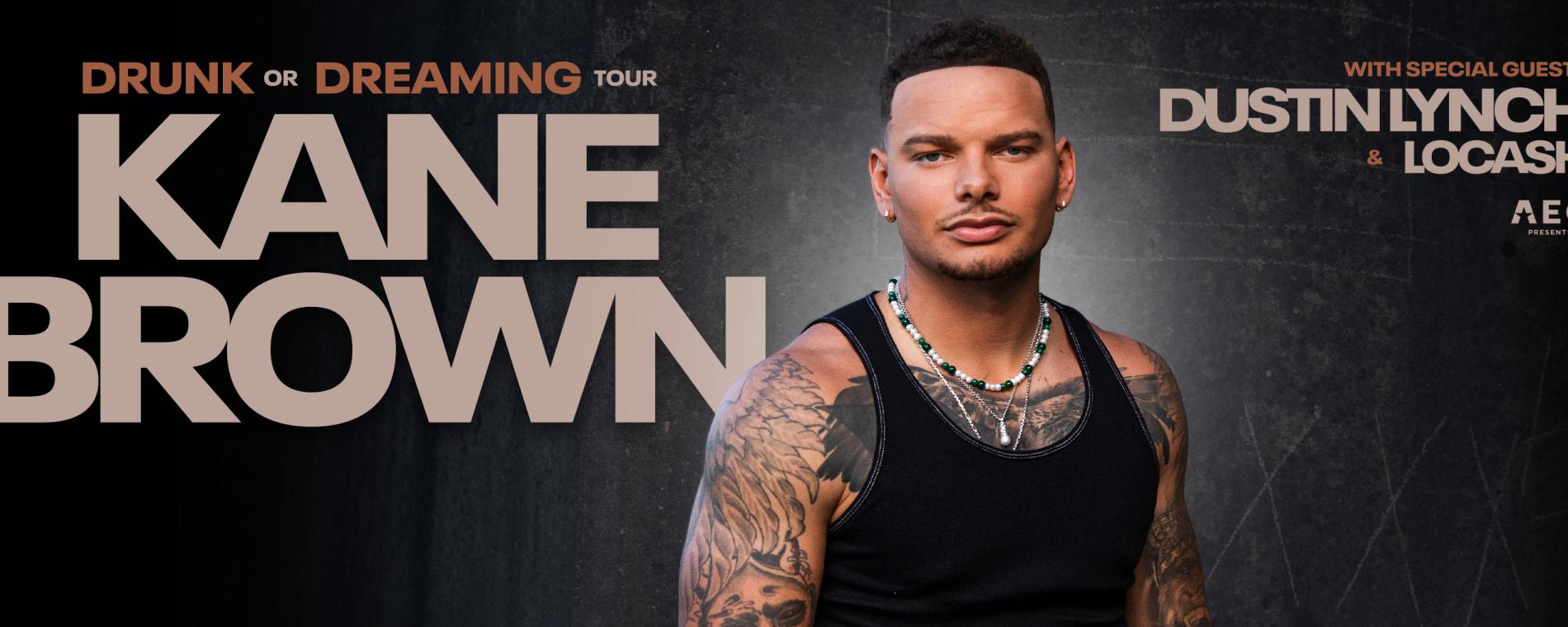 Back to Previous
Kane Brown with special guests Dustin Lynch & LOCASH
Starting: 07:00 PM, April 13, 2023 | INTRUST Bank Arena
On the heels of his historic MTV VMA performance as the first male country artist to perform on the show, Multi-Platinum, 5X AMA award-winning entertainer Kane Brown today announced his Drunk or Dreaming Tour will arrive in the US next year. Produced by AEG Presents, The Drunk or Dreaming Tour will make a stop in Wichita at INTRUST Bank Arena on April 13. 
The new tour follows the success of Brown's Blessed & Free Tour in which he visited all 29 NBA basketball arenas, making the "breakthrough entertainer" (AP) the first country artist in history to headline every NBA basketball arena in a single tour.
Tickets go on sale September 9 at 10 a.m. 
Admission:

TBA

Days:

April 13, 2023

>

2023-04-13 2023-04-13 19:00:00 Kane Brown with special guests Dustin Lynch & LOCASH <p>On the heels of his historic MTV VMA performance as the first male country artist to perform on the show, Multi-Platinum, 5X AMA award-winning entertainer Kane Brown today announced his <em>Drunk or Dreaming Tour </em>will arrive in the US next year.<em> </em>Produced by AEG Presents, The Drunk or Dreaming Tour will make a stop in Wichita at INTRUST Bank Arena on April 13. </p> <p>The new tour follows the success of Brown's <em>Blessed &amp; Free Tour</em> in which he visited all 29 NBA basketball arenas, making the "breakthrough entertainer" (<em>AP) </em>the first country artist in history to headline every NBA basketball arena in a single tour.</p> <p>Tickets go on sale September 9 at 10 a.m. </p> 500 E. Waterman Wichita, KS America/Chicago
Back To Previous