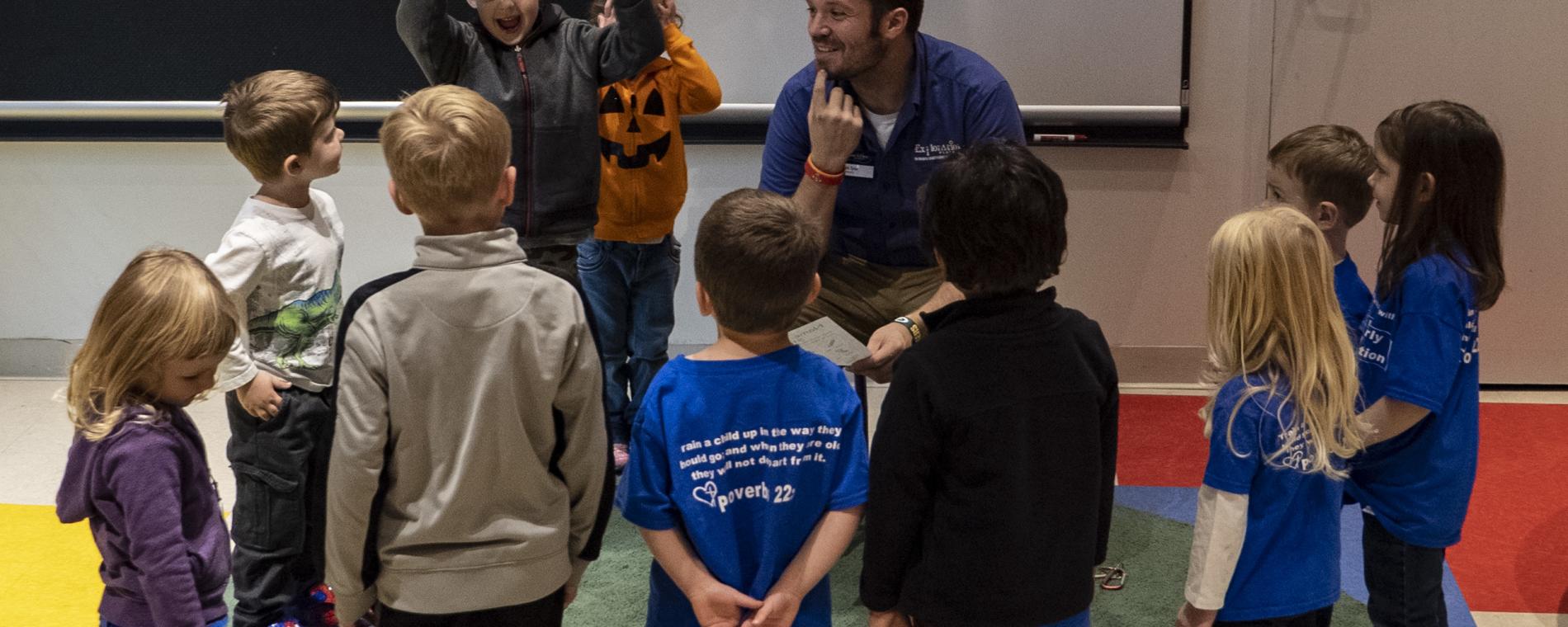 Back to Previous
Kansas Kids Preschool Class
From: 10:30 AM to 11:30 AM , 12/11/2019, 12/18/2019 | Exploration Place
Adventures with your little ones
Ages 3 - 5, Advanced registration required.

It's science for preschoolers! Investigate, discover and question with your Kansas Kid while you encounter the wonder of our planet. Parents will receive a newsletter linked to the class's monthly theme.
September: Storm the Castle
Sept. 4: Castle Construction
Sept.11: A Day in the Life
Sept.18: Medieval Food Court
Sept. 25: Moats, Boats, and More!
October: Crazy Weather
Oct. 2: Storms
Oct. 9: Sunny Skies
Oct. 16: Snow and Ice
Oct. 23: Twisters
Oct. 30: Cooling Temperatures
November: In Out Community
Nov. 6: My Body
Nov.13: Helpers
Nov. 20: Farmers
December: Sensory Science
Dec. 4: Can You Hear It?
Dec. 11: Can You See It?
Dec. 18: Can You Smell It?
Admission:

Member: $5 per child (adult member free)Nonmember: $7 per child (includes 1 adult)Includes newsletter linked to the month's theme.

Times:

From: 10:30 AM to 11:30 AM
Back To Previous