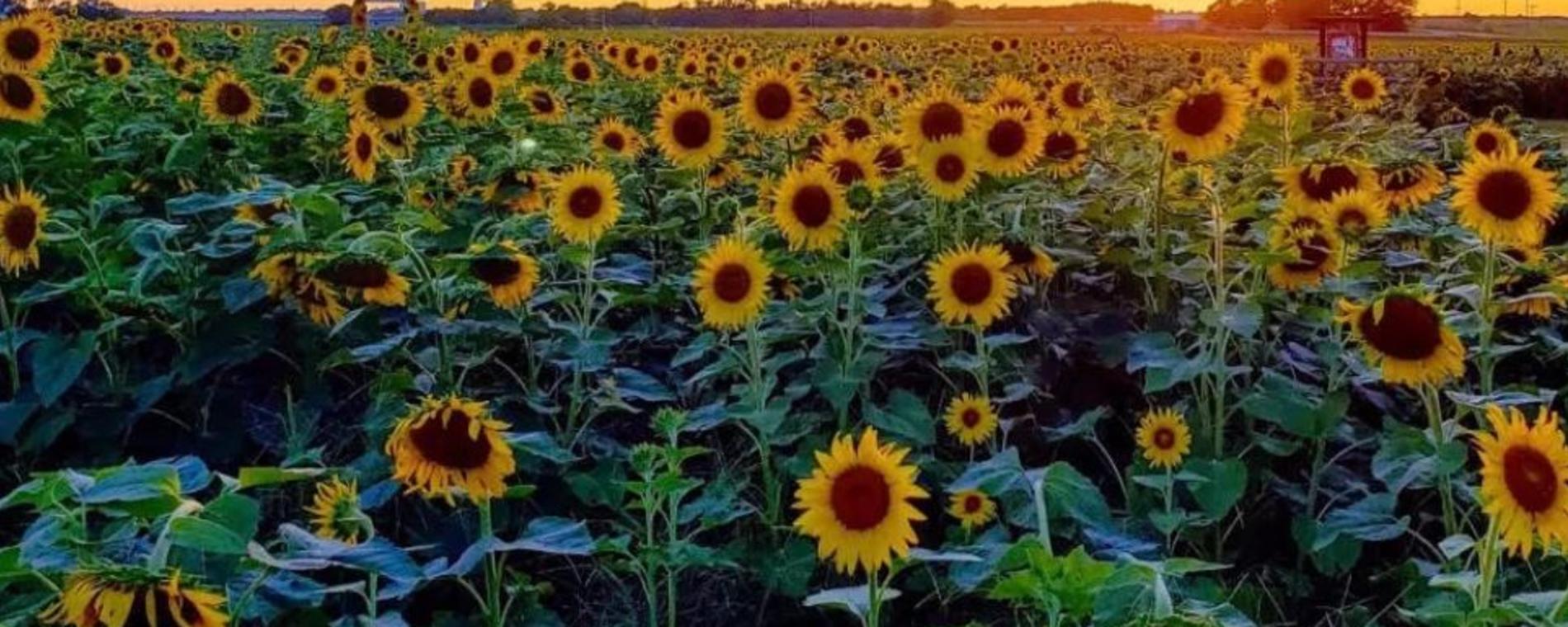 Back to Previous
Kansas Maze Sunflower Festival
August 20, 2022 | Gaeddert Farms
The Sunflower Festival is an experience for all to enjoy! We invite you to spend as much time as needed taking pictures, exploring around the field, and enjoying quality time with your family and friends. Each ticket includes one 'stem' or LIVE cut sunflower. Parking is FREE.
Sunflower Extras: Purchase extra Sunflowers to take home!
Per sunflower stem- $3.00
(6) Sunflowers for $12
(12) Sunflowers for $18
Assortment of colorful decorative containers for $5-$30
Sunflower Festival T-shirts for $ TBD.
​
Admission:

General admission TBD, Children 3 and under are Free

Recurrence:

Recurring daily

Days:

August 20, 2022 - September 11, 2022

2022-08-20 2022-09-11 Kansas Maze Sunflower Festival <p class="font_8">The Sunflower Festival is an experience for all to enjoy! We invite you to&nbsp; spend as much time as needed taking pictures, exploring around the field, and enjoying quality time with your family and friends. Each ticket includes one &lsquo;stem&rsquo; or LIVE cut sunflower. Parking is FREE.</p> <p class="font_8">Sunflower Extras: Purchase extra Sunflowers to take home!</p> <p class="font_8">Per sunflower stem- $3.00<br>(6) Sunflowers for $12<br>(12) Sunflowers for $18<br>Assortment of colorful decorative containers for $5-$30<br>Sunflower Festival T-shirts for $ TBD.</p> <p class="font_8">&nbsp;</p> <p class="font_8"><span class="wixGuard">​</span></p> 13209 E. 82nd Ave. Buhler , KS America/Chicago
Back To Previous