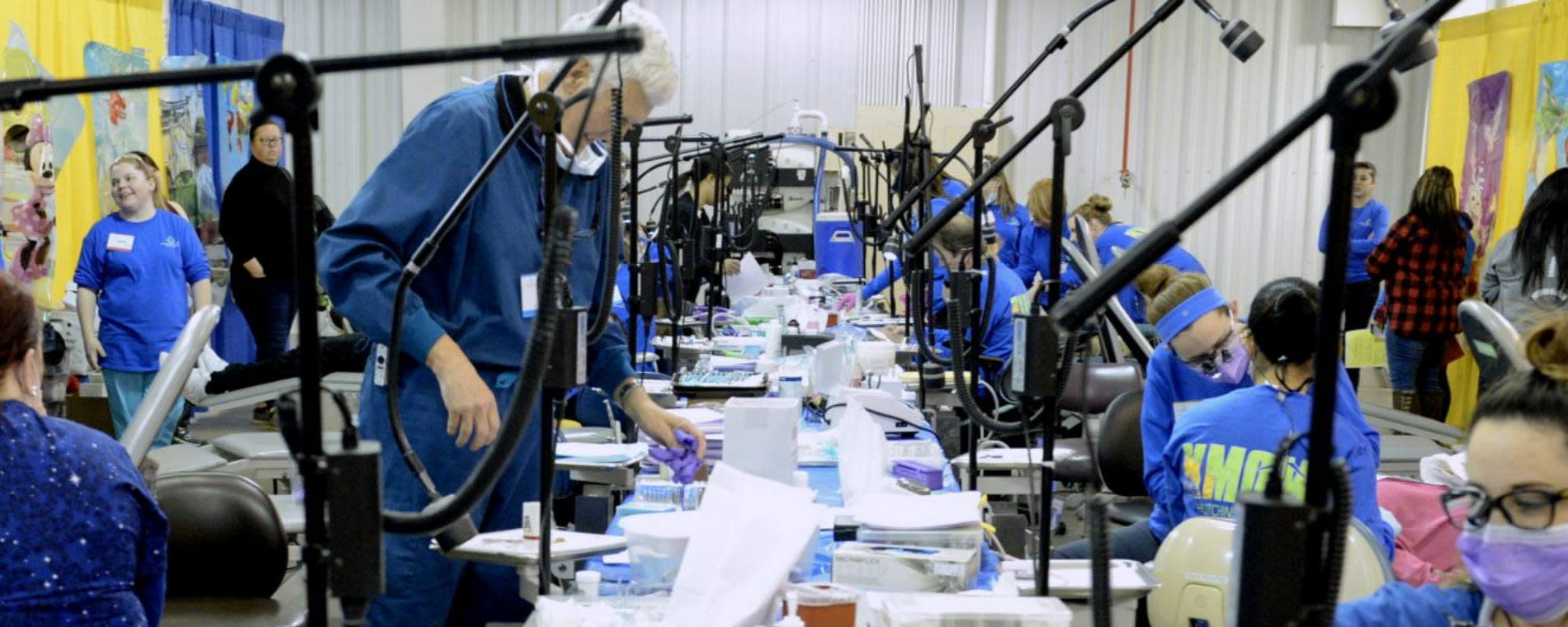 Back to Previous
Kansas Mission of Mercy Free Dental Clinic
Various Times, July 23, 2021 | Century II Performing Arts & Convention Center
The Kansas Dental Charitable Foundation (KDCF) is pleased to announce that the previously postponed 2021 Kansas Mission of Mercy (KMOM) free dental clinic has been rescheduled for July 23-24 in Wichita.
Each day during the event, KMOM volunteers work together to provide patients with free cleanings, fillings, and extractions on a first-come, first-served basis. The 2021 event will look a little different, as we implement social distancing, mask wearing, and other precautions due to the ongoing pandemic.
If you or someone you know could benefit from services provided at KMOM, please visit the Patient Information page to learn more about the event.
Admission:

Free and open to the public

Recurrence:

Recurring daily

Days:

July 23, 2021 - July 24, 2021

2021-07-23 2021-07-24 Kansas Mission of Mercy Free Dental Clinic <p>The Kansas Dental Charitable Foundation (KDCF) is pleased to announce that the previously postponed 2021 Kansas Mission of Mercy (KMOM) free dental clinic has been rescheduled for July 23-24 in Wichita.</p> <p>Each day during the event, KMOM volunteers work together to provide patients with free cleanings, fillings, and extractions on a first-come, first-served basis. The 2021 event will look a little different, as we implement social distancing, mask wearing, and other precautions due to the ongoing pandemic.</p> <p>If you or someone you know could benefit from services provided at KMOM, please visit the <a title="Patient Info" href="https://www.ksdentalfoundation.org/patients/" rel="nofollow" target="_blank"><strong>Patient Information page</strong></a> to learn more about the event.</p> <p> </p> 225 W. Douglas Ave. Wichita, KS America/Chicago
Back To Previous