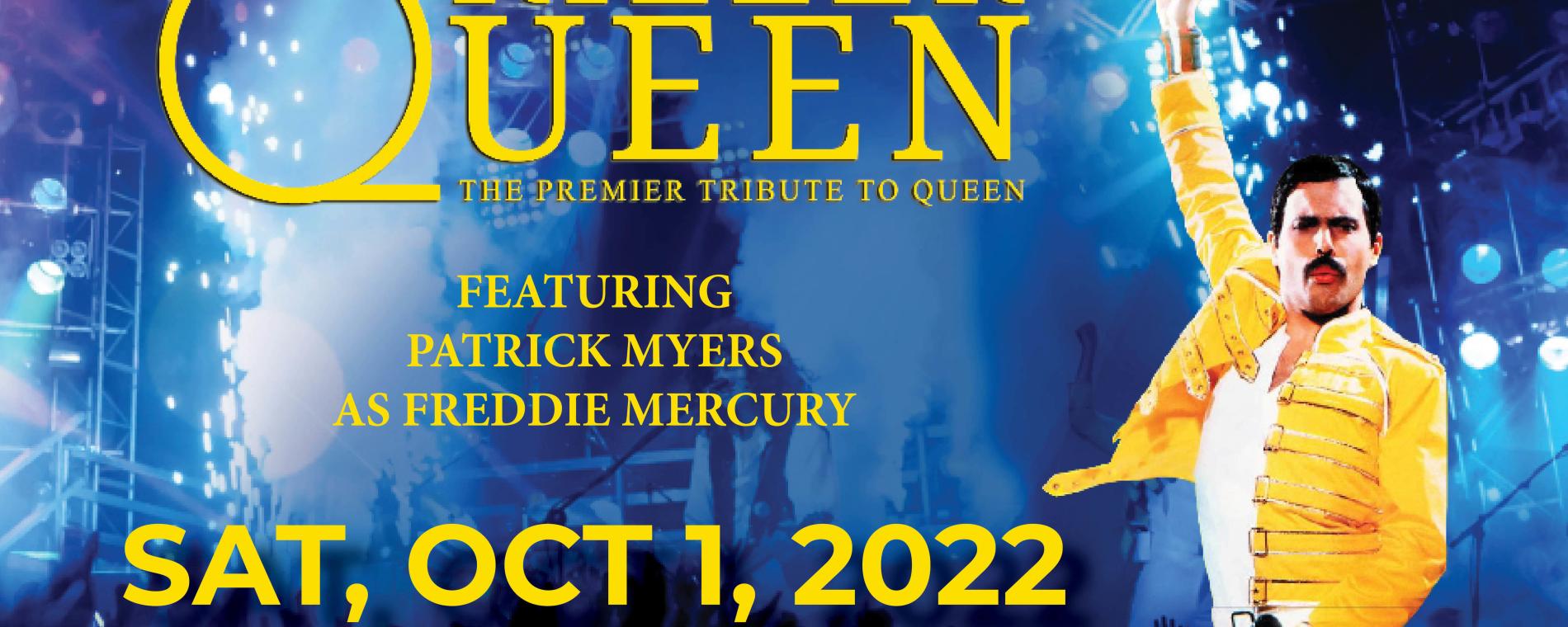 Back to Previous
Killer Queen
Starting: 08:00 AM, October 1, 2022 | The Cotillion
Killer Queen formed back in June 1993. Their first public shows were at London University, following in the footsteps of the real Queen who had played their first shows there 21 years earlier.
By 1995 Killer Queen's UK popularity had grown to such an extent they secured a residency in London's Strand Theatre attracting nationwide BBC coverage - the first tribute to have a show in the West End .
The band's reputation continued to grow both in the UK and abroad. In 1999 they returned from a tour of and Europe and Russia for an awards ceremony in Leicester Square, hosted by Suggs from Madness. He announced they had won the award for "Worldwide Best Tribute Band"
The band is in high demand all over the world, filling Nottingham Motorpoint Arena in the UK - a year after Queen and Adam Lambert played there .This year also sees an epic 10 week tour of the States - the show must go on.
Concessions and full bars will be open. All ages are welcome to attend. Support acts are subject to change. All previously purchased tickets will be valid for the new date.
Text CLASSICROCK to 49798 for concert updates.
Admission:

$25-$65

Buy Tickets
Days:

October 1, 2022

2022-10-01 2022-10-01 08:00:00 Killer Queen <p>Killer Queen formed back in June 1993. Their first public shows were at London University, following in the footsteps of the real Queen who had played their first shows there 21 years earlier.</p> <p>By 1995 Killer Queen's UK popularity had grown to such an extent they secured a residency in London's Strand Theatre attracting nationwide BBC coverage - the first tribute to have a show in the West End .</p> <p>The band's reputation continued to grow both in the UK and abroad. In 1999 they returned from a tour of and Europe and Russia for an awards ceremony in Leicester Square, hosted by Suggs from Madness. He announced they had won the award for "Worldwide Best Tribute Band"</p> <p>The band is in high demand all over the world, filling Nottingham Motorpoint Arena in the UK - a year after Queen and Adam Lambert played there .This year also sees an epic 10 week tour of the States - the show must go on.</p> <p>Concessions and full bars will be open. All ages are welcome to attend. Support acts are subject to change. All previously purchased tickets will be valid for the new date.</p> <p>Text CLASSICROCK to 49798 for concert updates.</p> <p> </p> 11120 W. Kellogg Wichita, KS America/Chicago
Back To Previous