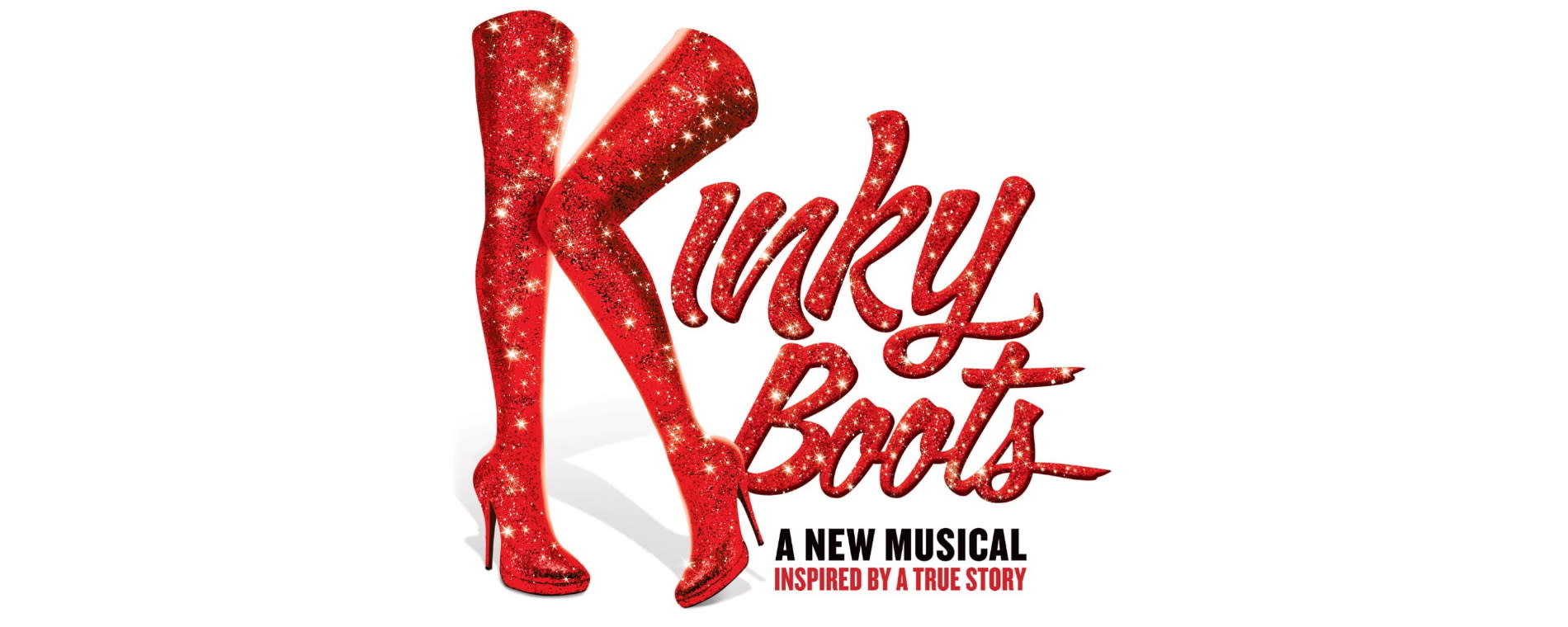 Back to Previous
Kinky Boots - National Theatre Live
Various Times, June 18, 2021 | Roxy's Downtown
You change the world when you change your mind!
With songs by Grammy® and Tony® winning pop icon Cyndi Lauper, direction and choreography by Jerry Mitchell (Legally Blonde, Hairspray) and book by Broadway legend Harvey Fierstein (La Cage Aux Folles), this 'dazzling, fabulously sassy and uplifting' (Time Out) award-winning musical celebrates a joyous story of Brit grit to high-heeled hit, as it takes you from the factory floor of Northampton to the glamorous catwalks of Milan!
Don't miss the 'freshest, most fabulous, feel-good musical of the decade' (The Hollywood News) as it arrives on cinema screens. It's the ultimate fun night out, so book now and experience the energy, joy and laughter of this dazzling show.
June 15 - 7:00pm
June 18 & 24 - 2:00pm
July 14 - 7:00pm
Purchase tickets at the link below or call (316) 265-4400.
It all started when Roxy's Downtown was looking for ways to bring live theatre to our audiences during a global pandemic.  We reached out to several different organizations, both nationally and internationally and an alliance was born. We are so happy to be bringing the following performances to you on our state-of-the-art projection system inside Roxy's Downtown.  With state-of-the-art filming techniques, tailored to every play, we bring you each performance as it happens, in all its glory. From close-ups that capture every flicker of emotion, to sweeping wide shots of the stage. There will be thousands of other people all around the world watching along with you. Sharing every gasp, every laugh, every dramatic moment. This is theatre for everyone.
Admission:

$10; $15 at the door

Get Tickets
Days:

6/18/2021, 6/24/2021, 7/14/2021

2021-06-18 2021-07-14 Kinky Boots - National Theatre Live <p>You change the world when you change your mind!</p> <p>With songs by Grammy® and Tony® winning pop icon Cyndi Lauper, direction and choreography by Jerry Mitchell (Legally Blonde, Hairspray) and book by Broadway legend Harvey Fierstein (La Cage Aux Folles), this 'dazzling, fabulously sassy and uplifting' (Time Out) award-winning musical celebrates a joyous story of Brit grit to high-heeled hit, as it takes you from the factory floor of Northampton to the glamorous catwalks of Milan!</p> <p>Don't miss the 'freshest, most fabulous, feel-good musical of the decade' (The Hollywood News) as it arrives on cinema screens. It's the ultimate fun night out, so book now and experience the energy, joy and laughter of this dazzling show.</p> <p>June 15 - 7:00pm<br />June 18 &amp; 24 - 2:00pm<br />July 14 - 7:00pm</p> <p>Purchase tickets at the link below or call (316) 265-4400.</p> <p>It all started when Roxy's Downtown was looking for ways to bring live theatre to our audiences during a global pandemic.  We reached out to several different organizations, both nationally and internationally and an alliance was born. We are so happy to be bringing the following performances to you on our state-of-the-art projection system inside Roxy's Downtown.  With state-of-the-art filming techniques, tailored to every play, we bring you each performance as it happens, in all its glory. From close-ups that capture every flicker of emotion, to sweeping wide shots of the stage. There will be thousands of other people all around the world watching along with you. Sharing every gasp, every laugh, every dramatic moment. <em><strong>This is theatre for everyone.</strong></em></p> 412 1/2 E. Douglas Wichita, KS America/Chicago
Back To Previous