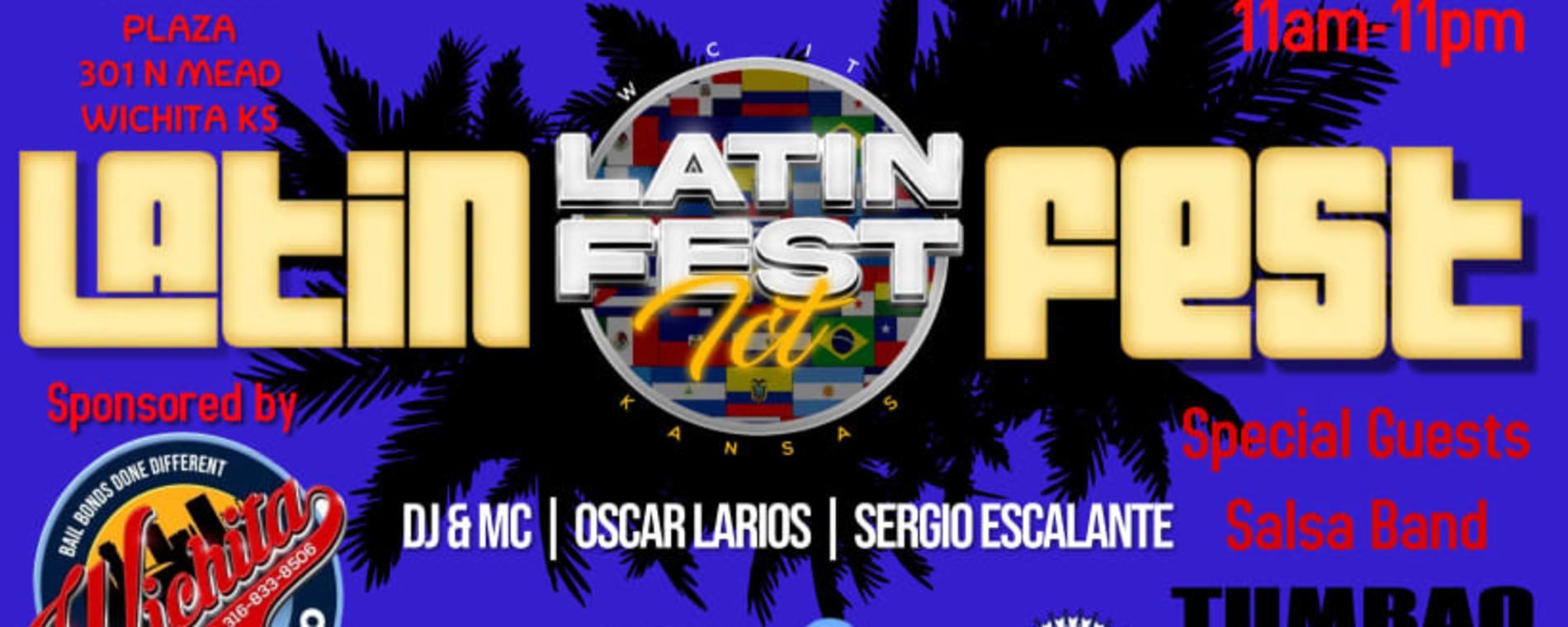 Back to Previous
Latinfest ICT
From: 11:00 AM to 11:00 PM, September 17, 2022 | Old Town Square
Latinfest isn't just a festival...It's an Experience!!!
Join us for a day that celebrates the culture and traditions from Central/South America, Mexico and the Latin Caribbean
There will be music, live dance and music performances, a variety of authentic cuisine and merchandise
You won't want to miss Latinfest Tribute to "Latinos On Broadway"
Brought to you by
A Chance To Dance, Baila Wichita and JULIANA
This is an outdoor event. Reserved tables and seating available for a fee. Visit information booth upon arrival
Pets must be on leash.
Now accepting applications for vendors
Admission:

Free to enter

Days:

September 17, 2022

2022-09-17 2022-09-17 23:00:00 Latinfest ICT <div class="kvgmc6g5 cxmmr5t8 oygrvhab hcukyx3x c1et5uql">Latinfest isn't just a festival...It's an Experience!!!</div> <div class="kvgmc6g5 cxmmr5t8 oygrvhab hcukyx3x c1et5uql"> </div> <div class="cxmmr5t8 oygrvhab hcukyx3x c1et5uql o9v6fnle">Join us for a day that celebrates the culture and traditions from Central/South America, Mexico and the Latin Caribbean</div> <div class="cxmmr5t8 oygrvhab hcukyx3x c1et5uql o9v6fnle">There will be music, live dance and music performances, a variety of authentic cuisine and merchandise</div> <div class="cxmmr5t8 oygrvhab hcukyx3x c1et5uql o9v6fnle">You won't want to miss Latinfest Tribute to "Latinos On Broadway"<br />Brought to you by</div> <div class="cxmmr5t8 oygrvhab hcukyx3x c1et5uql o9v6fnle"> </div> <div class="cxmmr5t8 oygrvhab hcukyx3x c1et5uql o9v6fnle">A Chance To Dance, Baila Wichita and JULIANA</div> <div class="cxmmr5t8 oygrvhab hcukyx3x c1et5uql o9v6fnle"> </div> <div class="cxmmr5t8 oygrvhab hcukyx3x c1et5uql o9v6fnle">This is an outdoor event. Reserved tables and seating available for a fee. Visit information booth upon arrival</div> <div class="cxmmr5t8 oygrvhab hcukyx3x c1et5uql o9v6fnle"> </div> <div class="cxmmr5t8 oygrvhab hcukyx3x c1et5uql o9v6fnle">Pets must be on leash.</div> <div class="cxmmr5t8 oygrvhab hcukyx3x c1et5uql o9v6fnle"> </div> <div class="cxmmr5t8 oygrvhab hcukyx3x c1et5uql o9v6fnle">Now accepting applications for vendors</div> 301 N. Mead Wichita , KS America/Chicago
Back To Previous