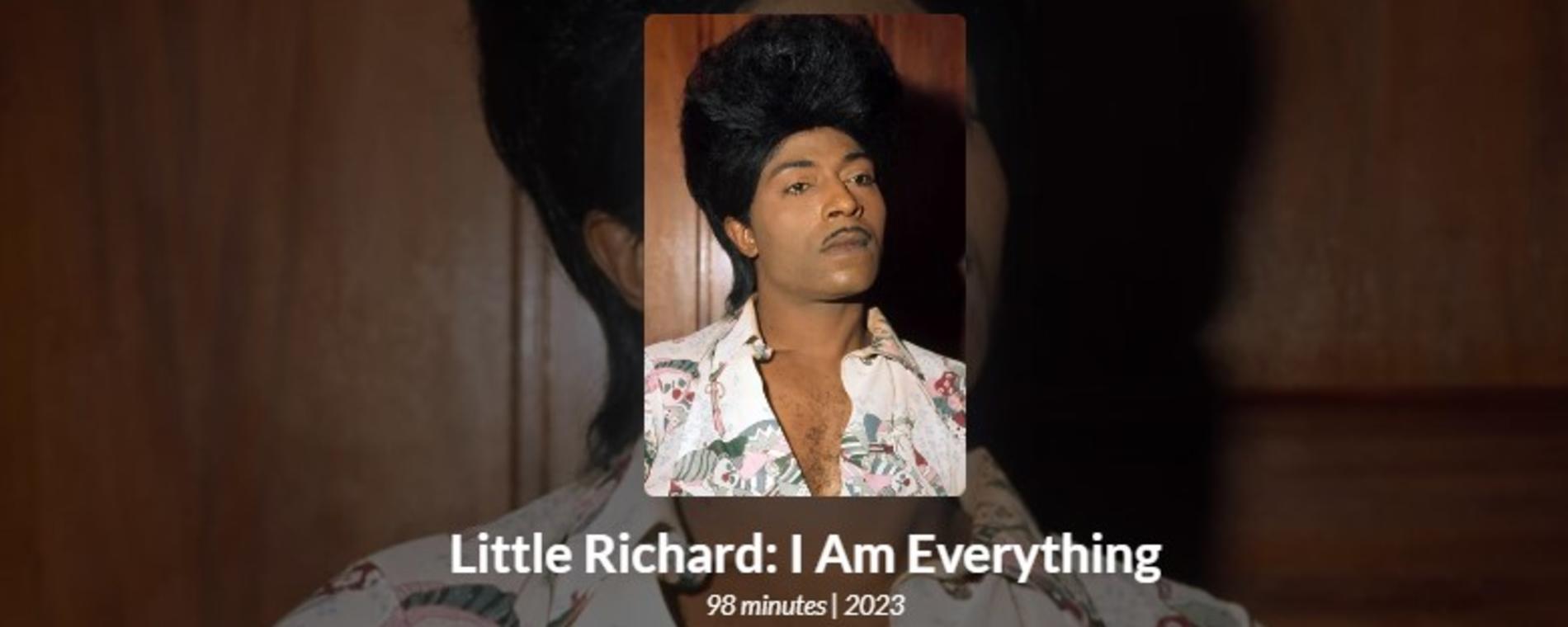 Back to Previous
"Little Richard: I Am Everything"
Sat: 4:00 PM | Sun: 5:00 PM , April 15, 2023 | Tallgrass Film Center
Little Richard: I Am Everything tells the story of the Black queer origins of rock n' roll. It explodes the whitewashed canon of American pop music to reveal the innovator - the originator - Richard Penniman. Through a wealth of archive and performance that brings us into Richard's complicated inner world, the film unspools the icon's life story with all its switchbacks and contradictions.
Admission:

$10

Recurrence:

Recurring daily

Days:

April 15, 2023 - April 16, 2023

>

2023-04-15 2023-04-16 "Little Richard: I Am Everything" <p>Little Richard: I Am Everything tells the story of the Black queer origins of rock n' roll. It explodes the whitewashed canon of American pop music to reveal the innovator - the originator - Richard Penniman. Through a wealth of archive and performance that brings us into Richard's complicated inner world, the film unspools the icon's life story with all its switchbacks and contradictions.</p> 120 E. 1st St. Wichita, KS America/Chicago
Back To Previous