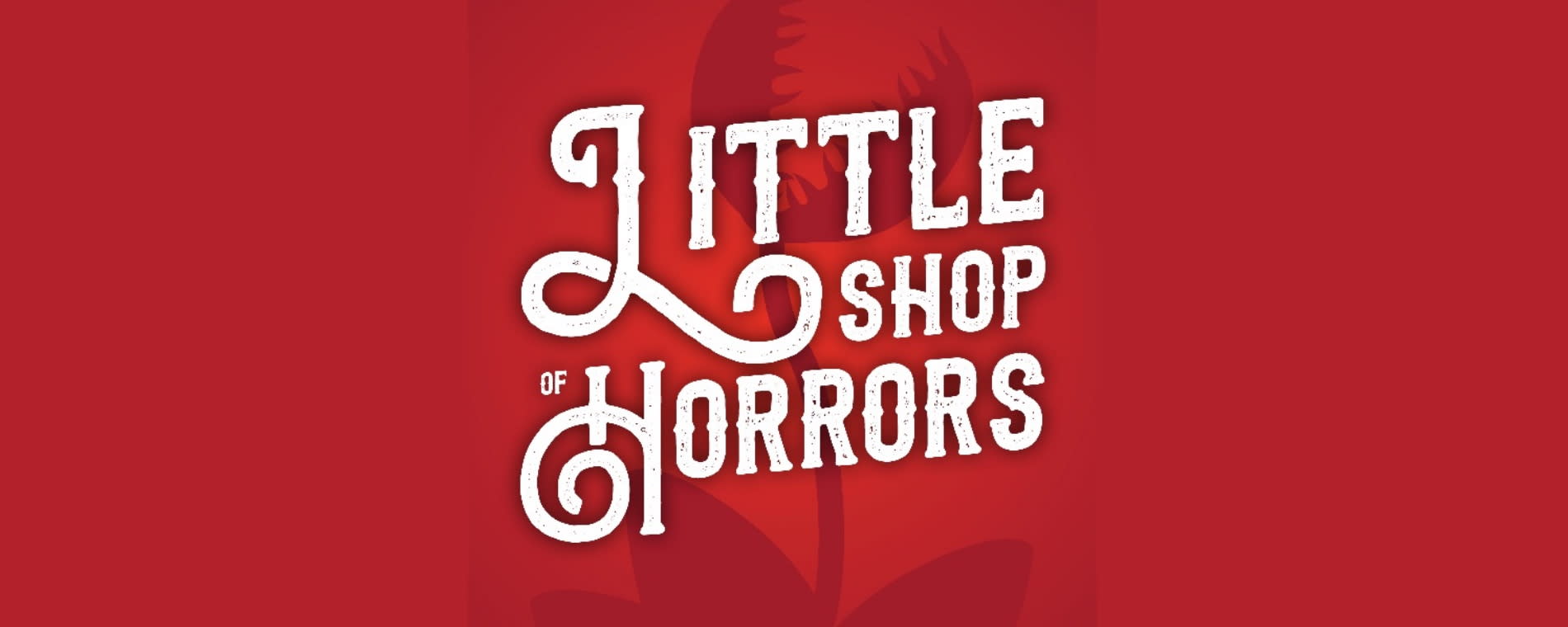 Back to Previous
Little Shop of Horrors
Various Times, August 5, 2021 | Roxy's Downtown
Roxy's has been feeding this plant all year long and it's ready to make its debut on stage in August. Originally planned for the same time, last year (get the pun?), join Seymour, Audrey, Mr. Mushnik, Orin Scrivello and the Urchins as they recount the story of this little shop - full of horrors. Come watch Roxy's put its spin on this classic musical with a little darker interpretation following the lead of a few more of the contemporary productions produced in the past few years.  It's not skid row - but it is downtown you'll want to go in August!
| | |
| --- | --- |
| Thursdays-Saturdays | 8-10pm |
| Sundays | 2-4pm |
Tickets
Seating is reserved and can only be booked by calling the box office at 316-265-4400. With limited seating due to social distancing measures in place, performances are selling out quickly, so get your tickets today! Seating chart and more info.
Admission:

$30

Get Tickets
Recurrence:

Recurring weekly on Sunday, Thursday, Friday, Saturday

Days:

August 5, 2021 - August 22, 2021

2021-08-05 2021-08-22 Little Shop of Horrors <p>Roxy's has been feeding this plant all year long and it's ready to make its debut on stage in August. Originally planned for the same time, last year (get the pun?), join Seymour, Audrey, Mr. Mushnik, Orin Scrivello and the Urchins as they recount the story of this little shop - full of horrors. Come watch Roxy's put its spin on this classic musical with a little darker interpretation following the lead of a few more of the contemporary productions produced in the past few years.  It's not skid row - but it is downtown you'll want to go in August!</p> <table style="width: 250px;" border="0" align="center"> <tbody> <tr> <td>Thursdays-Saturdays</td> <td>8-10pm</td> </tr> <tr> <td>Sundays</td> <td>2-4pm</td> </tr> </tbody> </table> <p><strong>Tickets<br /></strong>Seating is reserved and can <strong>only be booked by calling the box office</strong> at 316-265-4400. With limited seating due to social distancing measures in place, performances are selling out quickly, so get your tickets today! <a title="More info" href="https://www.roxysdowntown.com/tickets" rel="nofollow" target="_blank"><strong>Seating chart and more info</strong></a>.</p> 412 1/2 E. Douglas Wichita, KS America/Chicago
Back To Previous