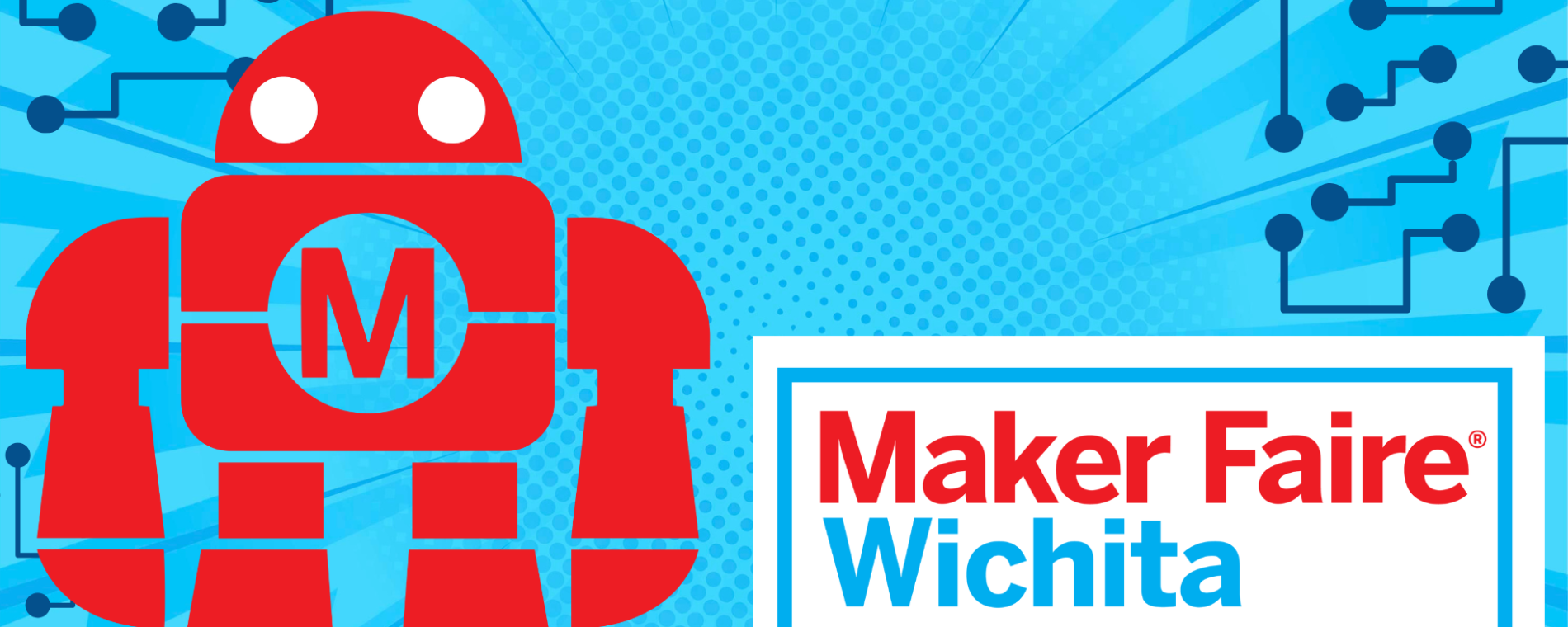 Back to Previous
Maker Faire 2023
From: 10:00 AM to 05:00 PM, August 26, 2023 | Exploration Place
Maker Faire is a family-friendly showcase of invention, creativity and resourcefulness, and a celebration of the Maker Movement. It's a place where people show what they are making and share what they are learning. Makers range from tech enthusiasts to crafters to homesteaders to scientists to garage tinkerers. They are of all ages and backgrounds. The aim of Maker Faire is to entertain, inform, connect and grow the maker community.
Admission to the 2023 Wichita Maker Faire is free for all guests.
The Wichita Maker Faire is split between Exploration Place and the Advanced Learning Library located at Seneca and 2nd Street.
Admission:

Free

Days:

August 26, 2023

>

2023-08-26 2023-08-26 17:00:00 Maker Faire 2023 <p>Maker Faire is a family-friendly showcase of invention, creativity and resourcefulness, and a celebration of the Maker Movement. It's a place where people show what they are making and share what they are learning. Makers range from tech enthusiasts to crafters to homesteaders to scientists to garage tinkerers. They are of all ages and backgrounds. The aim of Maker Faire is to entertain, inform, connect and grow the maker community.</p> <p>Admission to the 2023 Wichita Maker Faire is free for all guests.</p> <p>The Wichita Maker Faire is split between Exploration Place and the Advanced Learning Library located at Seneca and 2nd Street.</p> 300 N McLean Blvd Wichita, KS America/Chicago
Back To Previous