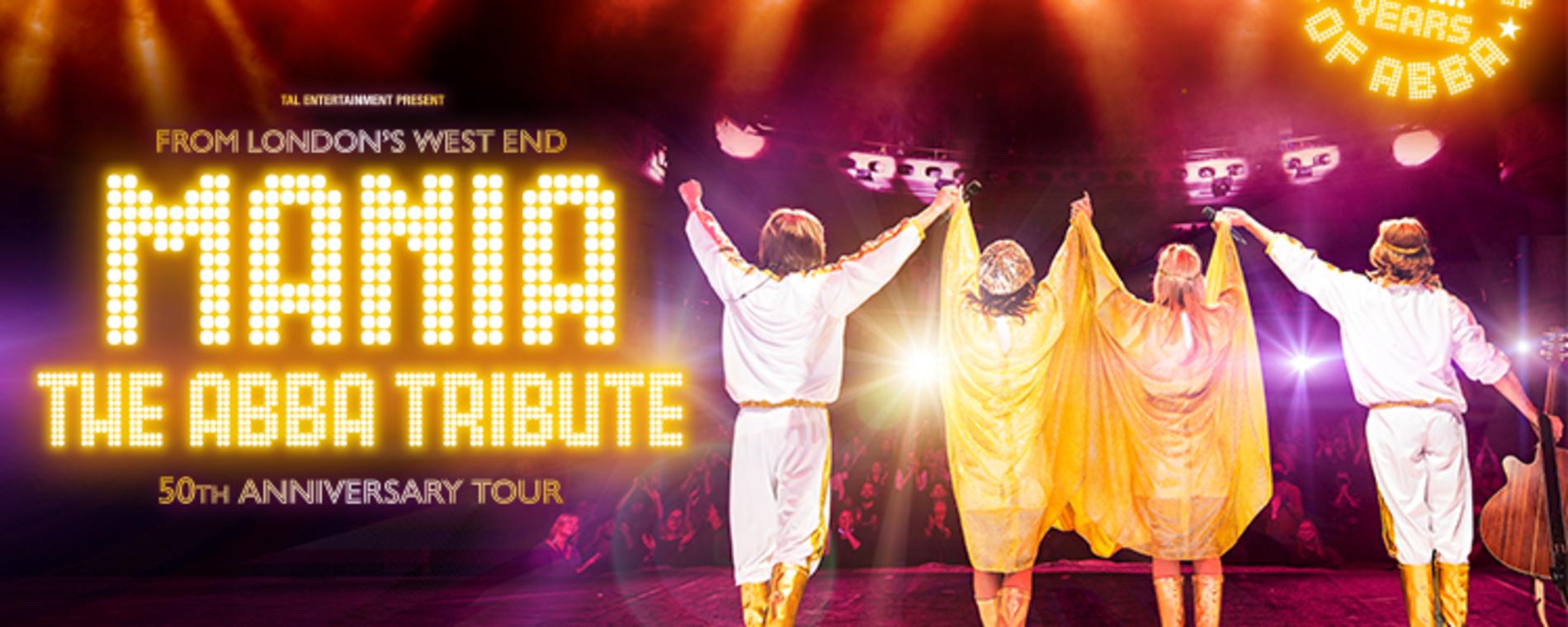 MANIA: The ABBA Tribute
From: 07:30 PM to 10:00 PM, January 27, 2024 | Orpheum Theatre
Take A Chance On MANIA......and you won't be disappointed!
This year the iconic Swedish pop group, is celebrating the 50th anniversary of their breakthrough hit single "Waterloo" and MANIA can't wait to share the joy of this huge milestone!
Mania the ABBA Tribute has successfully toured every continent in the world and has played over 3,000 live concerts in over 35 countries. Recent highlights included a second run in London's West End where the show performed for a month in the iconic Shaftesbury Theatre, London in May 2021. The show also enjoyed an 80 date sell-out USA National tour in 2022/2023, Mania continues in its quest to bring the music of the Swedish 'Supergroup' to millions of fans, old and new!
Admission:

$27.50 - $64.50

Buy Tickets

Days:

January 27, 2024

>

2024-01-27 2024-01-27 22:00:00 MANIA: The ABBA Tribute <p>Take A Chance On MANIA......and you won't be disappointed!</p> <p>This year the iconic Swedish pop group, is celebrating the 50th anniversary of their breakthrough hit single "Waterloo" and MANIA can't wait to share the joy of this huge milestone!</p> <p>Mania the ABBA Tribute has successfully toured every continent in the world and has played over 3,000 live concerts in over 35 countries. Recent highlights included a second run in London's West End where the show performed for a month in the iconic Shaftesbury Theatre, London in May 2021. The show also enjoyed an 80 date sell-out USA National tour in 2022/2023, Mania continues in its quest to bring the music of the Swedish 'Supergroup' to millions of fans, old and new!</p> 200 N. Broadway Ave. Wichita, KS America/Chicago
Back To Previous