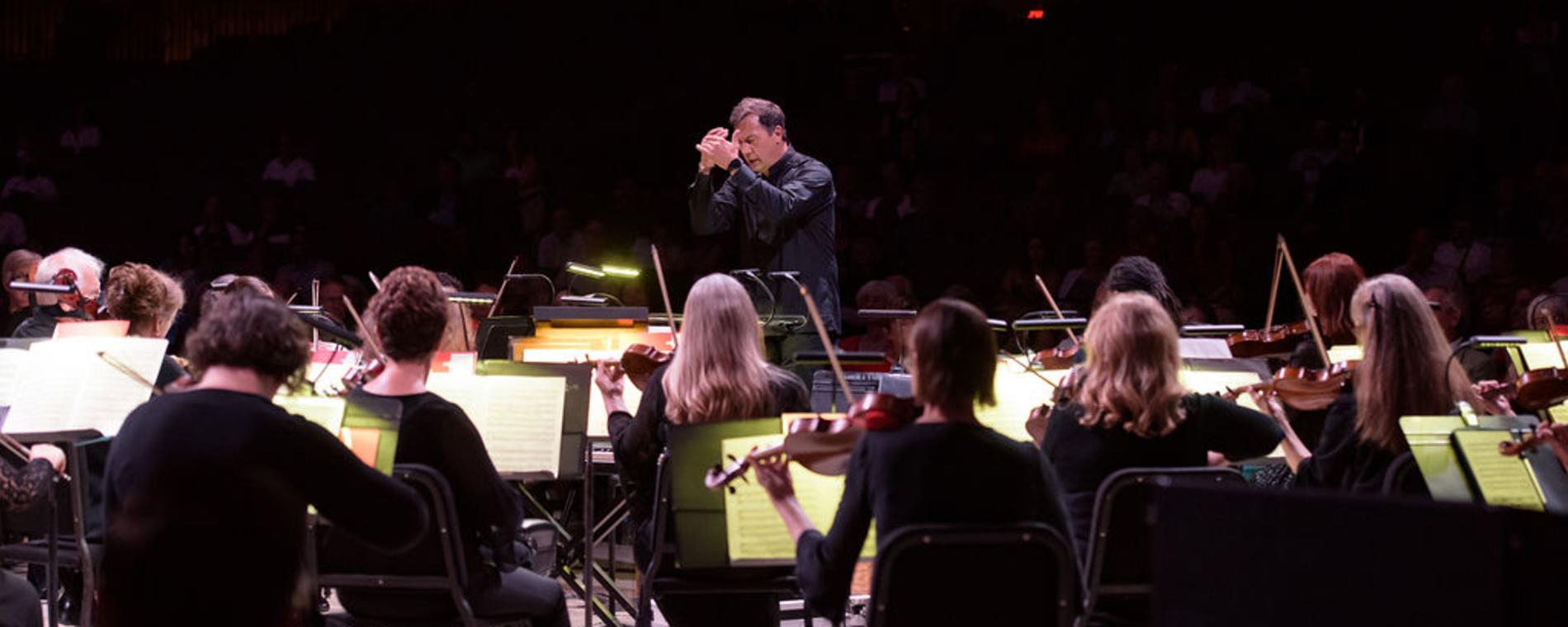 Back to Previous
Mass Appeal: Wichita Symphony Chorus in Concert
07:30 PM, March 12, 2022 | Century II Performing Arts & Convention Center
This performance features the Wichita Symphony Chorus. First, Mendelssohn whisks you away to the islands off the coast of Scotland. Then, celebrate with us as the Wichita Symphony Chorus takes the stage, for the first time in over a year, to present Schubert's Mass in G. And finally, bask in the sunshine of Beethoven's bright and cheerful Symphony No. 4. This concert is sure to appeal to the music lover in you!
You will enjoy:
MENDELSSOHN The Hebrides (Fingal's Cave)
SCHUBERT Mass in G
BEETHOVEN Symphony No. 4

Tickets will go on sale to the general public on Jan. 31, 2022. Tickets will go on sale to WSO Connect members in December 2021. Check back soon for more information.
Admission:

TBD

Buy Tickets
Days:

March 12, 2022

2022-03-12 2022-03-12 19:30:00 Mass Appeal: Wichita Symphony Chorus in Concert <p>This performance features the Wichita Symphony Chorus. First, Mendelssohn whisks you away to the islands off the coast of Scotland. Then, celebrate with us as the Wichita Symphony Chorus takes the stage, for the first time in over a year, to present Schubert's Mass in G. And finally, bask in the sunshine of Beethoven's bright and cheerful Symphony No. 4. This concert is sure to appeal to the music lover in you!</p> <p>You will enjoy:</p> <ul> <li>MENDELSSOHN The Hebrides (Fingal's Cave)</li> <li>SCHUBERT Mass in G</li> <li>BEETHOVEN Symphony No. 4</li> </ul> <p><br />Tickets will go on sale to the general public on Jan. 31, 2022. Tickets will go on sale to WSO Connect members in December 2021. Check back soon for more information.</p> 225 W. Douglas Ave. Wichita, KS America/Chicago
Back To Previous