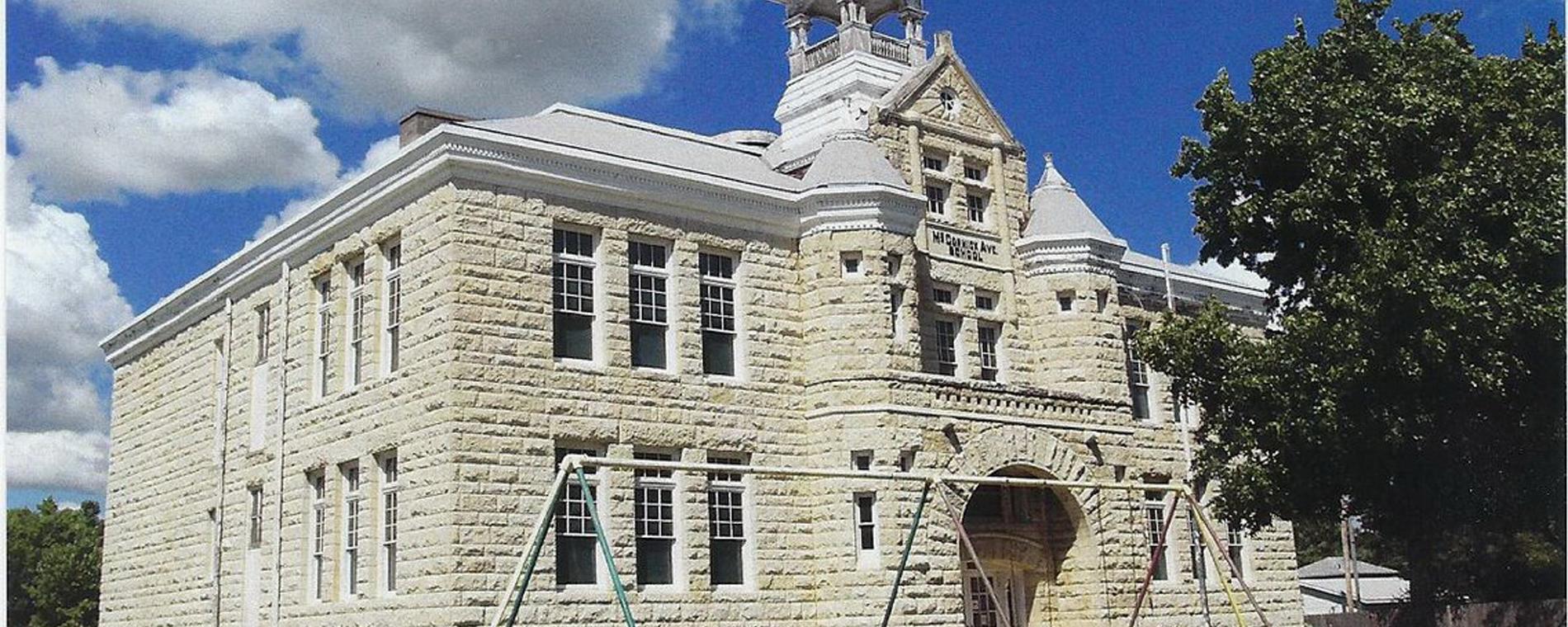 Back to Previous
McCormick School Museum 16mm Film Night
05:00 PM, May 21, 2022 | McCormick School Museum
On Saturday, May 21, at 5 p.m., the McCormick School Museum volunteers and the Tornado Alley Young Marines will launch the first in a series of 16mm educational films from the collection of Rick Every and the McCormick Film Archives.

This is the first fundraising event since McCormick School Museum, Inc. volunteers bought the oldest school building in town from the Wichita Public Schools. Well-attended showings of old 16mm classroom films and restored high school sports footage could generate enough donated revenue to keep the doors open.

Join us to find out what's happening at McCormick School Museum. We'll celebrate the final weekend of the school year by viewing the last 16mm film production of the Bell Telephone educational film series entitled, "The Restless Sea" plus, "Listen to This" projected onto our big 12-foot screen with a vintage 16mm projector. Previews of coming attractions will be included! Popcorn and lemonade will be provided.
Admission:

Admission by donation at the door

Days:

May 21, 2022

2022-05-21 2022-05-21 19:00:00 McCormick School Museum 16mm Film Night <p>On Saturday, May 21, at 5 p.m., the McCormick School Museum volunteers and the Tornado Alley Young Marines will launch the first in a series of 16mm educational films from the collection of Rick Every and the McCormick Film Archives.<br /><br />This is the first fundraising event since McCormick School Museum, Inc. volunteers bought the oldest school building in town from the Wichita Public Schools. Well-attended showings of old 16mm classroom films and restored high school sports footage could generate enough donated revenue to keep the doors open. <br /><br />Join us to find out what's happening at McCormick School Museum. We'll celebrate the final weekend of the school year by viewing the last 16mm film production of the Bell Telephone educational film series entitled, "The Restless Sea" plus, "Listen to This" projected onto our big 12-foot screen with a vintage 16mm projector. Previews of coming attractions will be included! Popcorn and lemonade will be provided.</p> 855 South Martinson Wichita, KS America/Chicago
Back To Previous