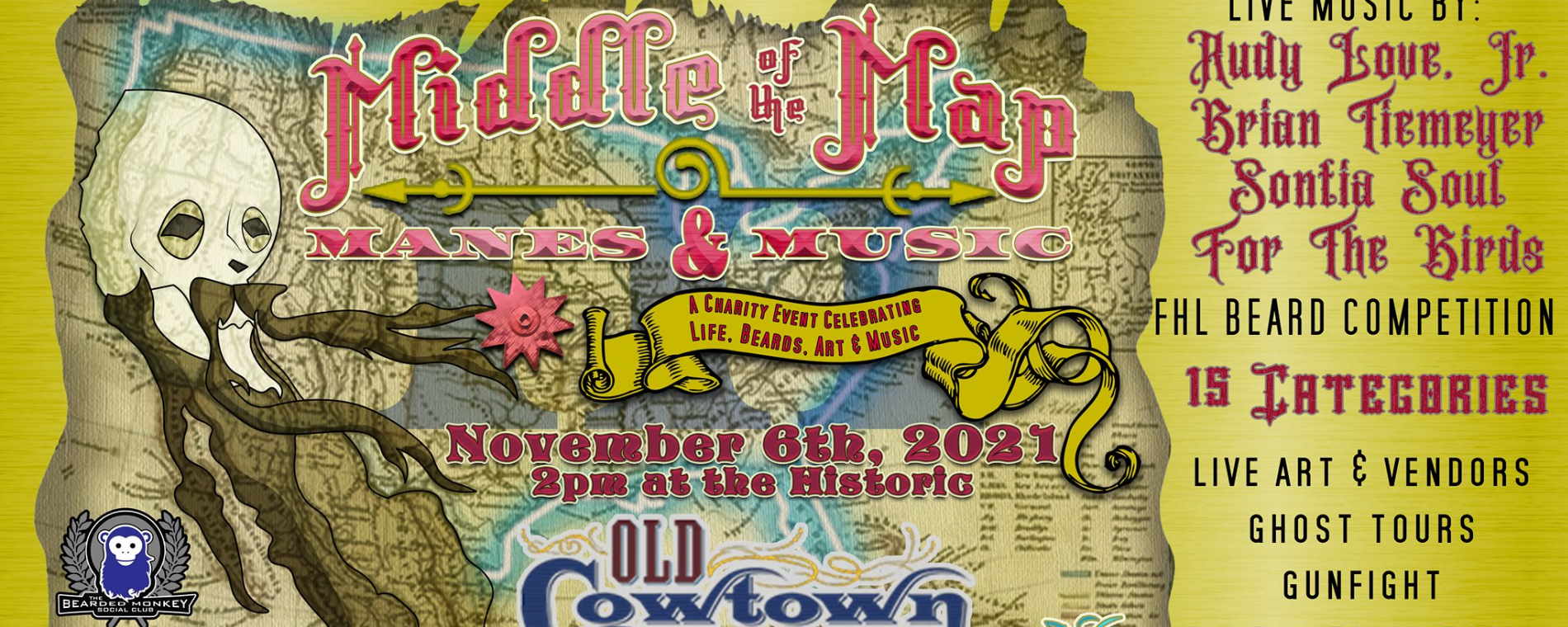 Back to Previous
Middle of the Map 2021
2:00pm, November 6, 2021 | Old Cowtown Museum
A Charity Event Celebrating Life, Beards, Art & Music! Benifitting the ITE Center for Combatting Human Trafficking. We are honored to be partnering up with the historic Old Cowtown Museum to bring everyone a truly fantastic event. Carrying on the with the Steampunk theme, but there will be a twist. Keep your peepers peeled.
Live music by: Rudy Love, Jr., Brian Tiemeyer aka Vybez Messenjah, Sontia Soul, For The Birds
Also: FHL Beard Competition with 15 Categories, Live Art & Vendors, Ghost Tours of Old Cowtown Museum, Gun Fight, Access to Old Cowtown Museum, Food Trucks, Games & More!
Days:

November 6, 2021

2021-11-06 2021-11-06 14:00:00 Middle of the Map 2021 <p>A Charity Event Celebrating Life, Beards, Art &amp; Music! Benifitting the ITE Center for Combatting Human Trafficking. We are honored to be partnering up with the historic Old Cowtown Museum to bring everyone a truly fantastic event. Carrying on the with the Steampunk theme, but there will be a twist. Keep your peepers peeled.</p> <p>Live music by: Rudy Love, Jr., Brian Tiemeyer aka Vybez Messenjah, Sontia Soul, For The Birds</p> <p>Also: FHL Beard Competition with 15 Categories, Live Art &amp; Vendors, Ghost Tours of Old Cowtown Museum, Gun Fight, Access to Old Cowtown Museum, Food Trucks, Games &amp; More!</p> 1865 W. Museum Blvd. Wichita, KS America/Chicago
Back To Previous