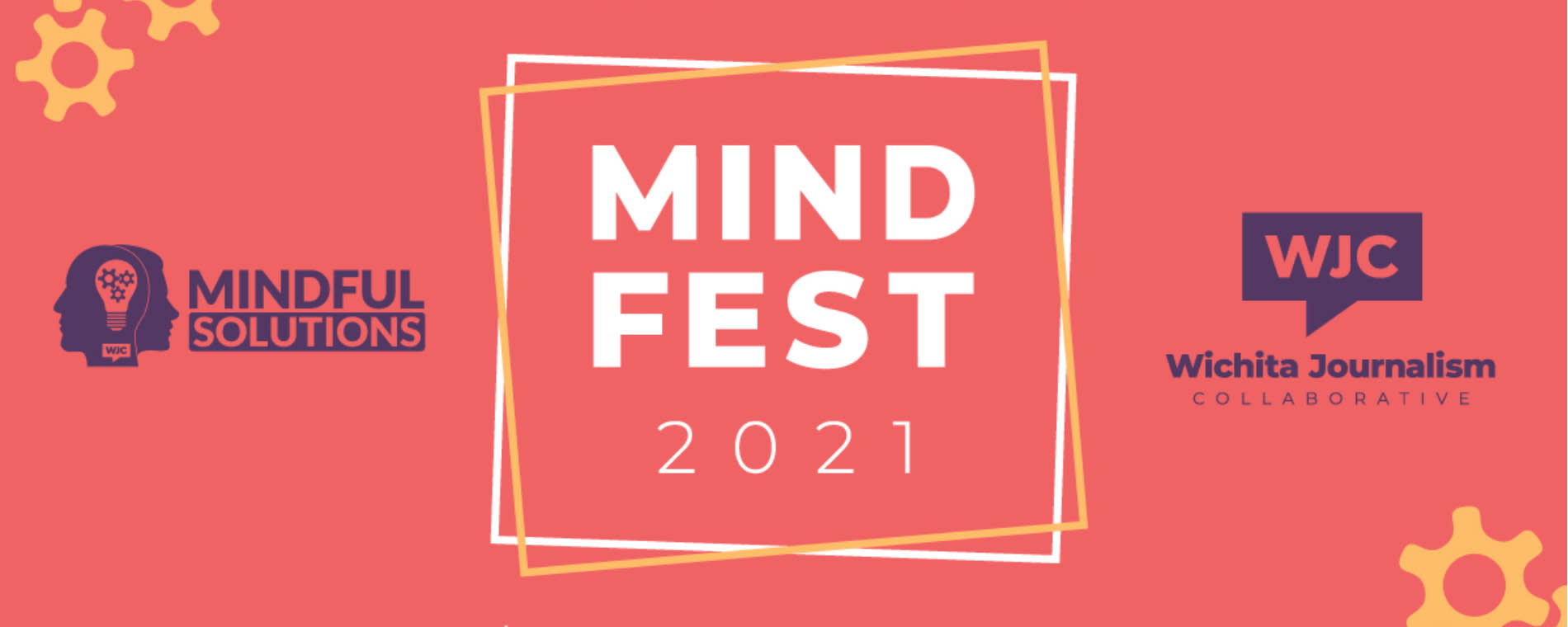 Back to Previous
Mind Fest 2021
2:00pm, July 31, 2021 | WAVE
Mental health deserves more attention, which is why we're bringing Wichitans together for Mind Fest 2021. It's the culmination of "Mindful Solutions," a series focused on mental health from the Wichita Journalism Collaborative—a coalition of 10 local newsrooms and community institutions.
Mind Fest 2021 will bring the community together for FREE: trusted mental health support, live music, nachos, massages and yoga.
This is a safe space for learning more about mental health concerns while relaxing and having fun. The first 250 attendees will receive a gift bag and relaxation items like mindfulness journals, sleep masks, and hot/cold packs.
Admission:

Free

Days:

July 31, 2021

2021-07-31 2021-07-31 17:00:00 Mind Fest 2021 <p>Mental health deserves more attention, which is why we're bringing Wichitans together for Mind Fest 2021. It's the culmination of "Mindful Solutions," a series focused on mental health from the Wichita Journalism Collaborative—a coalition of 10 local newsrooms and community institutions.</p> <p>Mind Fest 2021 will bring the community together for FREE: trusted mental health support, live music, nachos, massages and yoga.</p> <p>This is a safe space for learning more about mental health concerns while relaxing and having fun. The first 250 attendees will receive a gift bag and relaxation items like mindfulness journals, sleep masks, and hot/cold packs.</p> 650 E 2nd Street Wichita, KS America/Chicago
Back To Previous