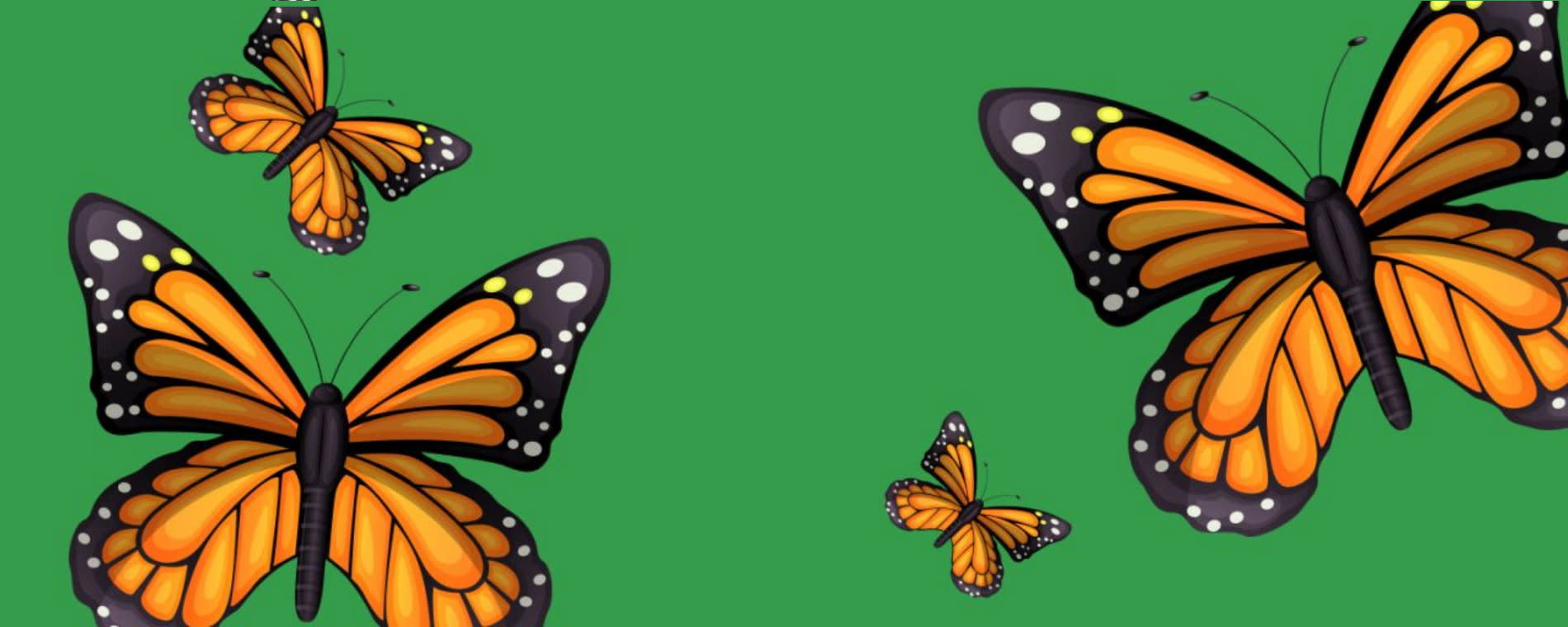 Back to Previous
Monarch Tagging at Botanica
8:30am-4:30pm September 26, 2020 | Botanica Wichita
Join Botanica as they do their part to save the beautiful monarch butterfly, by participating in a Monarch Butterfly Tagging Experience!
Bring the whole family out to get up close and personal during a monarch tagging and take home a tagging certificate to track your butterfly's progress. Enjoy strolling through our Wild Butterfly Garden, Cox Butterfly House and Certified Butterfly Waystation Garden with our Certified Interpreter and Garden Ambassadors on hand for questions and information. Participants of all ages will learn about monarch life cycle and anatomy, migration, get tips on creating a pollinator garden at home, and enjoy a delicious butterfly-inspired snack.
Tickets must be purchased online in advance. Each Experience is limited to 15 participants per 90-minute session.
Sessions: 8:30-10:00, 10:30-12:00, 1:00-2:30, 3:00-4:30
Each ticket includes a Butterfly Treat Bag with pop-up binoculars, butterfly-vision spyglass, monarch iron-on patch, educational information and seeds to start your pollinator garden at home! Ticket also includes 10% Gift Shop Discount, good for the day of your Experience!
Admission:

Adults $20 ($18 Member); Youth (3-12) $12 ($10 Member)

Days:

9/26/2020, 10/1/2020, 10/3/2020

2020-09-26 2020-10-03 16:30:00 Monarch Tagging at Botanica <p>Join Botanica as they do their part to save the beautiful monarch butterfly, by participating in a Monarch Butterfly Tagging Experience!</p> <p>Bring the whole family out to get up close and personal during a monarch tagging and take home a tagging certificate to track your butterfly's progress. Enjoy strolling through our Wild Butterfly Garden, Cox Butterfly House and Certified Butterfly Waystation Garden with our Certified Interpreter and Garden Ambassadors on hand for questions and information. Participants of all ages will learn about monarch life cycle and anatomy, migration, get tips on creating a pollinator garden at home, and enjoy a delicious butterfly-inspired snack.</p> <p>Tickets must be purchased online in advance. Each Experience is limited to 15 participants per 90-minute session.</p> <p>Sessions: 8:30-10:00, 10:30-12:00, 1:00-2:30, 3:00-4:30</p> <p><strong><a title="Get Tickets" href="https://shop.botanica.org/SelectEvent.aspx?eventid=1000050" rel="nofollow" target="_blank">Get Tickets</a></strong></p> <p>Each ticket includes a Butterfly Treat Bag with pop-up binoculars, butterfly-vision spyglass, monarch iron-on patch, educational information and seeds to start your pollinator garden at home! Ticket also includes 10% Gift Shop Discount, good for the day of your Experience!</p> 701 Amidon Wichita, KS America/Chicago
Back To Previous