Back to Previous
Moneybagg Yo - Time Served Tour
8:00pm , March 20, 2020 | The Cotillion
This event has been postponed and will be moved to its new date once rescheduled.
The dates for this event have already occurred, please check back again for new dates.
NOTE:
Moneybagg Yo has been postponed. All tickets will be valid for the new date TBD. If you can not attend the new date refunds will be issued at your point of purchase. - Cotillion on Facebook
Moneybagg Yo with special guests Fredo Bang, 42 Dugg, and Blacc Zacc
Get Tickets
All seating is general admission. Support acts subject to change. No refunds; no exchanges
Concessions and full bars open! Also featuring local favorites Nancy's A-Maize-N Sandwich Booth and Wichita Brewing Company Hand-Crafted Beers! Check Room is open during events to check your merchandise purchases, coats, hats and purses.
VIP Backstage Tour Package
One (1) general admission ticket, VIP early entry into the venue, Intimate backstage tour led by Monybagg Yo, Exclusive post show meet & greet with Moneybagg Yo, Personal photo with Moneybagg Yo, Access to private preshow soundcheck + Q&A with Moneybagg Yo, Complimentary 2 Month TIDAL trial, Autographed tour poster, Specially designed tour t-shirt (exclusive to VIP only), Moneybagg Yo lighter, Official meet & greet laminate, Limited availability

VIP Meet & Greet Package
One (1) general admission ticket, VIP early entry into the venue, Exclusive post show meet & greet with Moneybagg Yo, Personal photo with Moneybagg Yo, Access to private preshow soundcheck + Q&A with Moneybagg Yo, Complimentary 2 Month TIDAL trial, Autographed tour poster
Specially designed tour t-shirt (exclusive to VIP only), Moneybagg Yo lighter, Official meet & greet laminate, Limited availability
VIP Soundcheck
One (1) general admission ticket, VIP early entry into the venue, Access to private preshow soundcheck + Q&A with Moneybagg Yo, Complimentary 2 Month TIDAL trial, Autographed tour poster, Specially designed tour t-shirt (exclusive to VIP only), Moneybagg Yo lighter, Official soundcheck laminate, Limited availability

VIP Early Entry Package
One (1) general admission ticket, VIP early entry into the venue, Complimentary 2 Month TIDAL trial, One (1) tour poster, Specially designed tour t-shirt (exclusive to VIP only), Moneybagg Yo lighter, Commemorative VIP laminate, Limited availability
Admission:

$40-500

Times:

8:00pm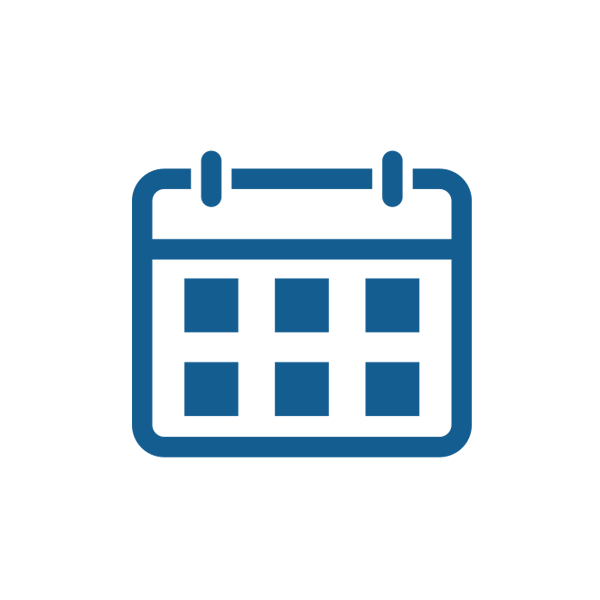 Moneybagg Yo - Time Served Tour
<p><strong>NOTE:<br /></strong><em>Moneybagg Yo has been postponed. All tickets will be valid for the new date TBD. If you can not attend the new date refunds will be issued at your point of purchase</em>.<em> </em>- <a title="Notice" href="https://www.facebook.com/thecotillion/posts/10157100163209109:0?__cft__[0]=AZWBHWLih-pI7QogKYvTn2f2Sh3RiE0z9Q9VECJxqso3F4GGePuHRCxTgufP_PYevS_by_0Lo-R2nHunAaRKEzj1vr9I2XjUh_1rEZ_vNRi68tRqr3knXPweu6eEchTPC1i65g70o6FgnoMTObwbV6kYyIva68iDOwRXth0rjqDroA&amp;__tn__=%2CO%2CP-R" rel="nofollow" target="_blank"><strong>Cotillion on Facebook</strong></a></p> <p>Moneybagg Yo with special guests Fredo Bang, 42 Dugg, and Blacc Zacc</p> <p><a title="Get Tickets" href="https://www.etix.com/ticket/p/2351146/moneybagg-yo-wichita-cotillion-ballroom" rel="nofollow" target="_blank"><strong>Get Tickets</strong></a><br />All seating is general admission. Support acts subject to change. No refunds; no exchanges</p> <p>Concessions and full bars open! Also featuring local favorites Nancy's A-Maize-N Sandwich Booth and Wichita Brewing Company Hand-Crafted Beers! Check Room is open during events to check your merchandise purchases, coats, hats and purses.</p> <p><strong>VIP Backstage Tour Package</strong><br />One (1) general admission ticket, VIP early entry into the venue, Intimate backstage tour led by Monybagg Yo, Exclusive post show meet &amp; greet with Moneybagg Yo, Personal photo with Moneybagg Yo, Access to private preshow soundcheck + Q&amp;A with Moneybagg Yo, Complimentary 2 Month TIDAL trial, Autographed tour poster, Specially designed tour t-shirt (exclusive to VIP only), Moneybagg Yo lighter, Official meet &amp; greet laminate, Limited availability<br /> <br /><strong>VIP Meet &amp; Greet Package</strong><br />One (1) general admission ticket, VIP early entry into the venue, Exclusive post show meet &amp; greet with Moneybagg Yo, Personal photo with Moneybagg Yo, Access to private preshow soundcheck + Q&amp;A with Moneybagg Yo, Complimentary 2 Month TIDAL trial, Autographed tour poster<br />Specially designed tour t-shirt (exclusive to VIP only), Moneybagg Yo lighter, Official meet &amp; greet laminate, Limited availability</p> <p><strong>VIP Soundcheck</strong><br />One (1) general admission ticket, VIP early entry into the venue, Access to private preshow soundcheck + Q&amp;A with Moneybagg Yo, Complimentary 2 Month TIDAL trial, Autographed tour poster, Specially designed tour t-shirt (exclusive to VIP only), Moneybagg Yo lighter, Official soundcheck laminate, Limited availability<br /> <br /><strong>VIP Early Entry Package</strong><br />One (1) general admission ticket, VIP early entry into the venue, Complimentary 2 Month TIDAL trial, One (1) tour poster, Specially designed tour t-shirt (exclusive to VIP only), Moneybagg Yo lighter, Commemorative VIP laminate, Limited availability</p>
11120 W Kellogg Wichita, KS
America/Chicago
Back To Previous