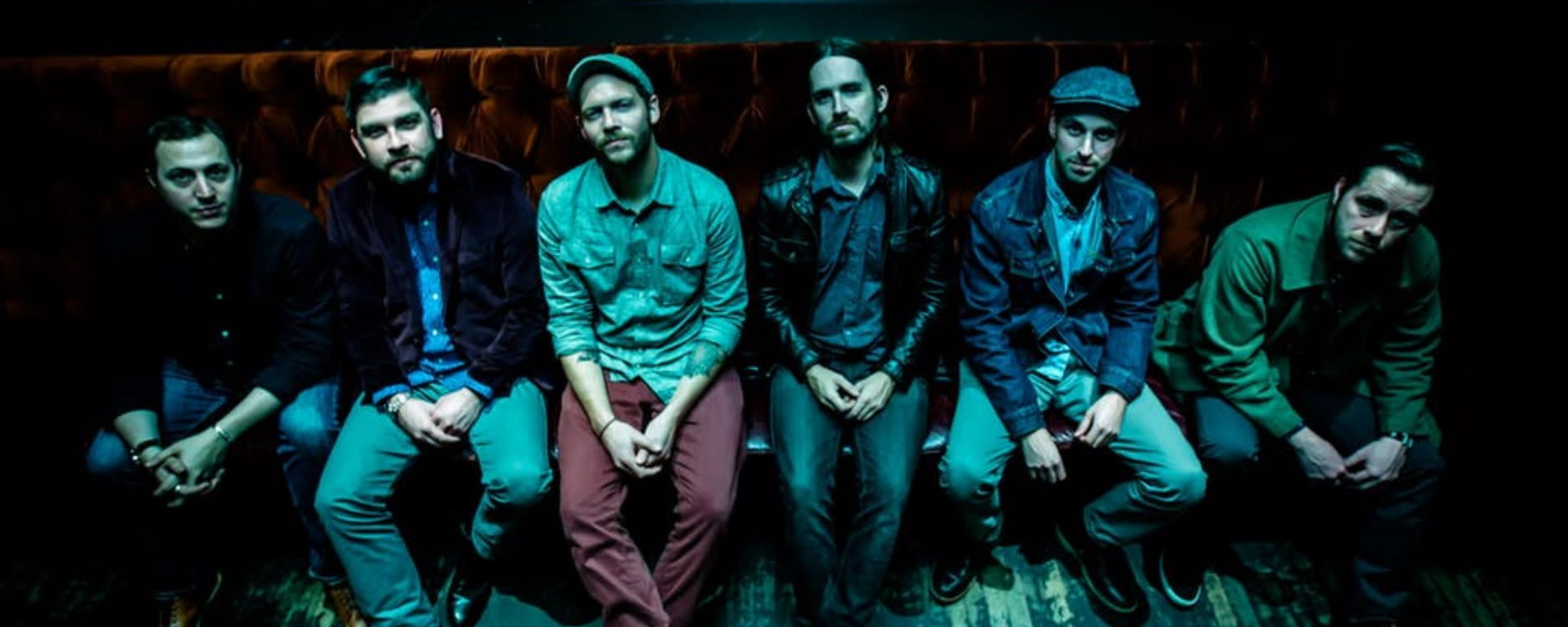 Back to Previous
Monophonics, It's Only Us Tour w/ Paul & the Tall Trees
8:00pm, March 21, 2021 | WAVE
Monophonics are just hitting their stride as one of the premier soul bands in the country. The Bay Area band delivers cinematic songs with timeless hooks anchored by Kelly Finnigan's soulful organ and powerhouse vocals. Their sound is inspired equally by classic soul, heavy funk, psychedelic rock, and classic American songwriting.
Monophonics' meticulous, yet raw recordings start just like their raucous and soulful live shows, "in the same room, cutting live as a rhythm section together," Finnigan explains. Ryan Scott and Mike Rinta's horn and string arrangements add accents and sonic colors to the tracks, completing the soul symphony. In the tradition of Stax, Muscle Shoals, Daptone and Dunham, Monophonics' sonic approach is equal parts classic analog gear, (everything's recorded to an old Tascam eight-track 1/4" tape machine), old-fashioned woodshedding, and Ian McDonald and Kelly Finnigan's late night overdubs and studio wizardry. "We're from the same school as the producers from the studios we love. We use the tools that we have to make the best records we can."
W/ PAUL AND THE TALL TREES
Paul Schalda is a poet, perhaps a bit of a tortured soul, a hopeless romantic, and a guy from Staten Island. That last bit might not make sense to people who aren't from New York. Let's say that it puts the blue in his collar and sticks his feet to the ground. Paul's music seems to embody the unexpected overlap of The Band's Americana, Ian MacKaye's unhinged emotion, Otis Redding's raw soul, and the doo-wop melodies his father, Bill Schalda Sr. (a member of Brooklyn vocal group, The Montereys) raised him on. His sophomore album is produced by long time collaborator and old friend Tommy Brenneck and Big Crown's own Leon Michels. For the people who are already fans of Paul's debut Our Love In Light, the growth and maturity will be impossible to miss.
*This event was originally scheduled for 5/16/20 and rescheduled for 10/15 before being rescheduled again for 3/21/21*
Admission:

$17-22

Days:

March 21, 2021

2021-03-21 2021-03-21 20:00:00 Monophonics, It's Only Us Tour w/ Paul & the Tall Trees <p>Monophonics are just hitting their stride as one of the premier soul bands in the country. The Bay Area band delivers cinematic songs with timeless hooks anchored by Kelly Finnigan's soulful organ and powerhouse vocals. Their sound is inspired equally by classic soul, heavy funk, psychedelic rock, and classic American songwriting.</p> <p>Monophonics' meticulous, yet raw recordings start just like their raucous and soulful live shows, "in the same room, cutting live as a rhythm section together," Finnigan explains. Ryan Scott and Mike Rinta's horn and string arrangements add accents and sonic colors to the tracks, completing the soul symphony. In the tradition of Stax, Muscle Shoals, Daptone and Dunham, Monophonics' sonic approach is equal parts classic analog gear, (everything's recorded to an old Tascam eight-track 1/4" tape machine), old-fashioned woodshedding, and Ian McDonald and Kelly Finnigan's late night overdubs and studio wizardry. "We're from the same school as the producers from the studios we love. We use the tools that we have to make the best records we can."</p> <p>W/ PAUL AND THE TALL TREES</p> <p>Paul Schalda is a poet, perhaps a bit of a tortured soul, a hopeless romantic, and a guy from Staten Island. That last bit might not make sense to people who aren't from New York. Let's say that it puts the blue in his collar and sticks his feet to the ground. Paul's music seems to embody the unexpected overlap of The Band's Americana, Ian MacKaye's unhinged emotion, Otis Redding's raw soul, and the doo-wop melodies his father, Bill Schalda Sr. (a member of Brooklyn vocal group, The Montereys) raised him on. His sophomore album is produced by long time collaborator and old friend Tommy Brenneck and Big Crown's own Leon Michels. For the people who are already fans of Paul's debut Our Love In Light, the growth and maturity will be impossible to miss.</p> <p><a title="Get Tickets" href="https://www.eventbrite.com/e/monophonics-w-paul-the-tall-trees-tickets-89893426659" rel="nofollow" target="_blank"><strong>Get Tickets</strong></a></p> <p>*This event was originally scheduled for 5/16/20 and rescheduled for 10/15 before being rescheduled again for 3/21/21*</p> 650 E. 2nd St. N. Wichita, KS America/Chicago
Back To Previous